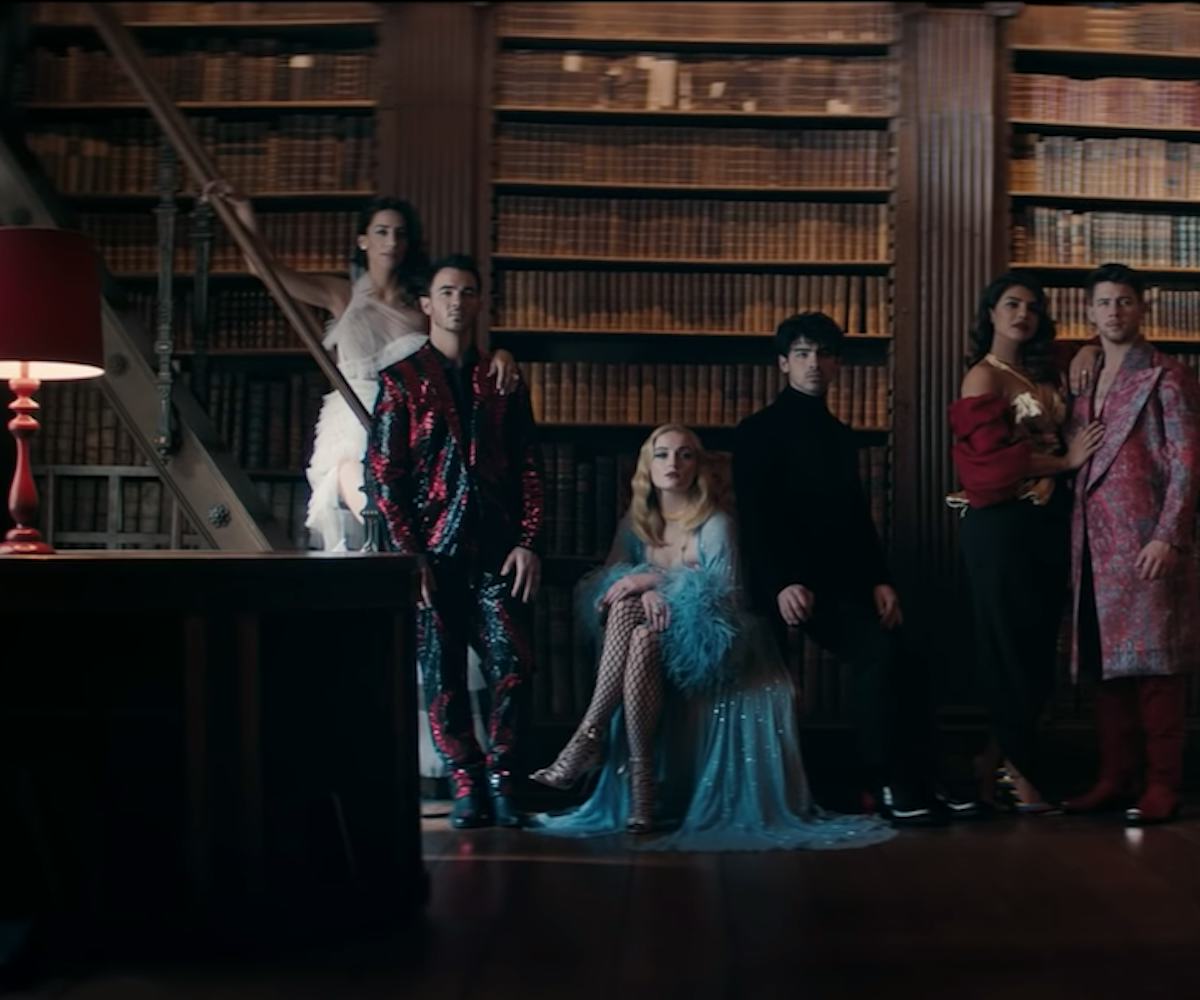 The Jonas Brothers Show Off Their Royal Family In New "Sucker" Video
They are back with a new single!
The Jonas Brothers are back to save 2019 with a reunion and new single "Sucker." The visuals showcase the pop royalty that the brothers and their respective partners are, with the women the real stars of "Sucker." Priyanka Chopra, Sophie Turner, and Danielle Jonas are living out the wildest fantasies of former teens across the country—and they're doing it oh so well.
If a 14-year-old me had imagined what life as Mrs. Jonas would be like, I'm pretty sure it would have looked something like the scenes from "Sucker." There's a gaggle of corgis, bathtubs with lollipops and Champagne at the ready, and a private concert within a castle? Yep, sign me up.
The song is also proof that the JoBros still got it, serving as a mature return to making pop bangers that'll satisfy anyone who died when they dropped "Pom Poms" back in 2013. The brothers are all grown up, and they're paired up, but that won't keep me from scribbling "Mrs. Jonas" in a notebook like I'm a giddy teen!
Watch the video for "Sucker," below.