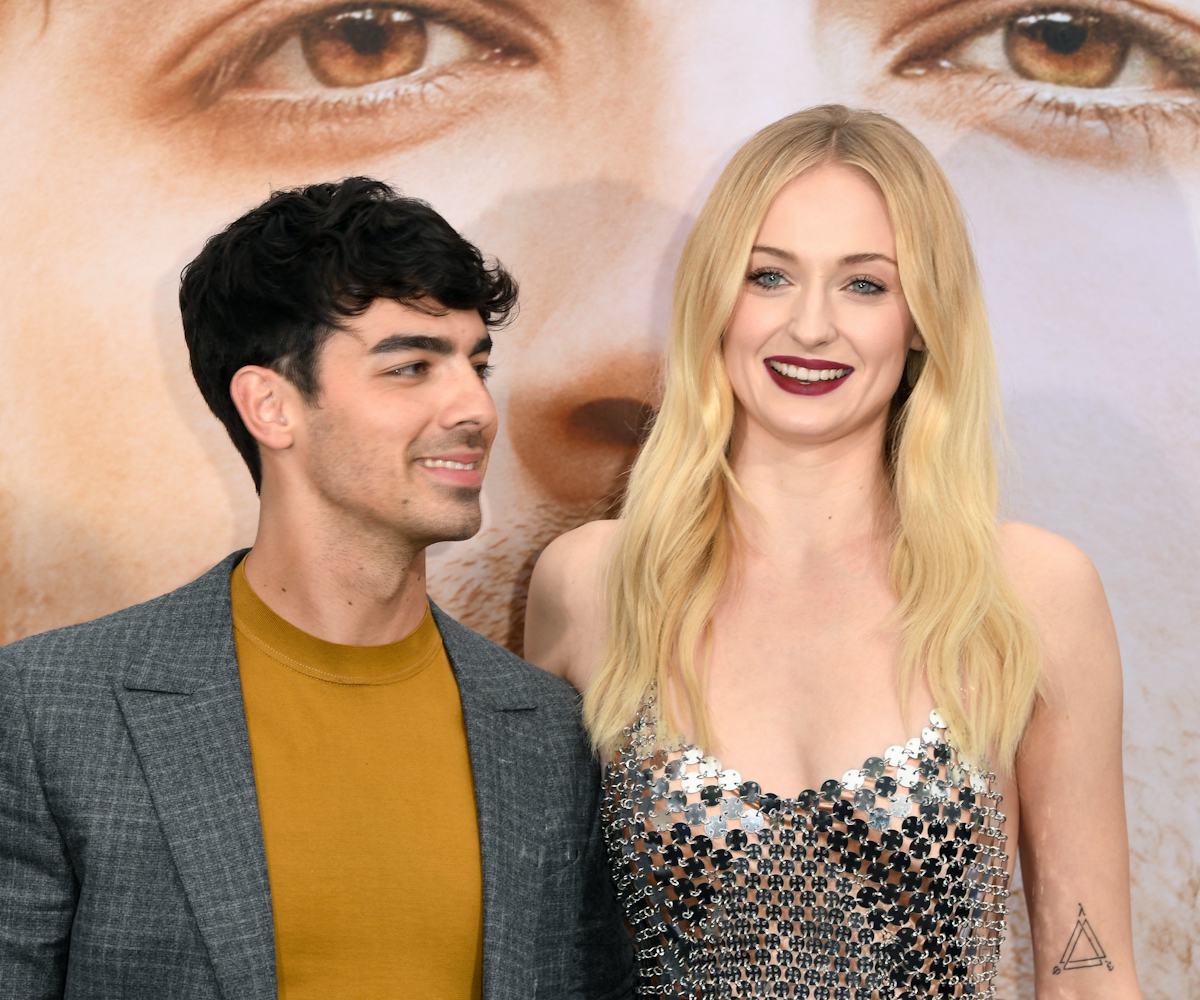 Photo by Frazer Harrison/Getty Images
The Real Star Of Joe Jonas And Sophie Turner's Wedding Was Their Dog
He was dressed to the nines
Sophie Turner and Joe Jonas got married over the weekend in a beautiful ceremony in France, and while they both looked gorgeous, we have to say that the best dressed attendee was the couple's dog. The perfectly named Porky Basquiat was brought to the ceremony wearing a suit, which is probably the cutest thing I've ever seen.
We got a glimpse of Porky's wedding attire in a photo of Jonas posing with all his groomsmen. Porky was wearing what looks like a custom suit shirt to match the groomsmen, though his jacket and shirt were short-sleeved for mobility and sewn together. He wore a bow-tie as well, to top off the look. It was a black-tie wedding, after all.
Major props to Porky, also, for looking so dapper at a destination wedding. It's a long way from L.A. to France, but Porky did not look jet-lagged at all. I think we can all agree that he was the best dressed of the bunch, and he knew it and was obviously living for the attention. A truly good boy.