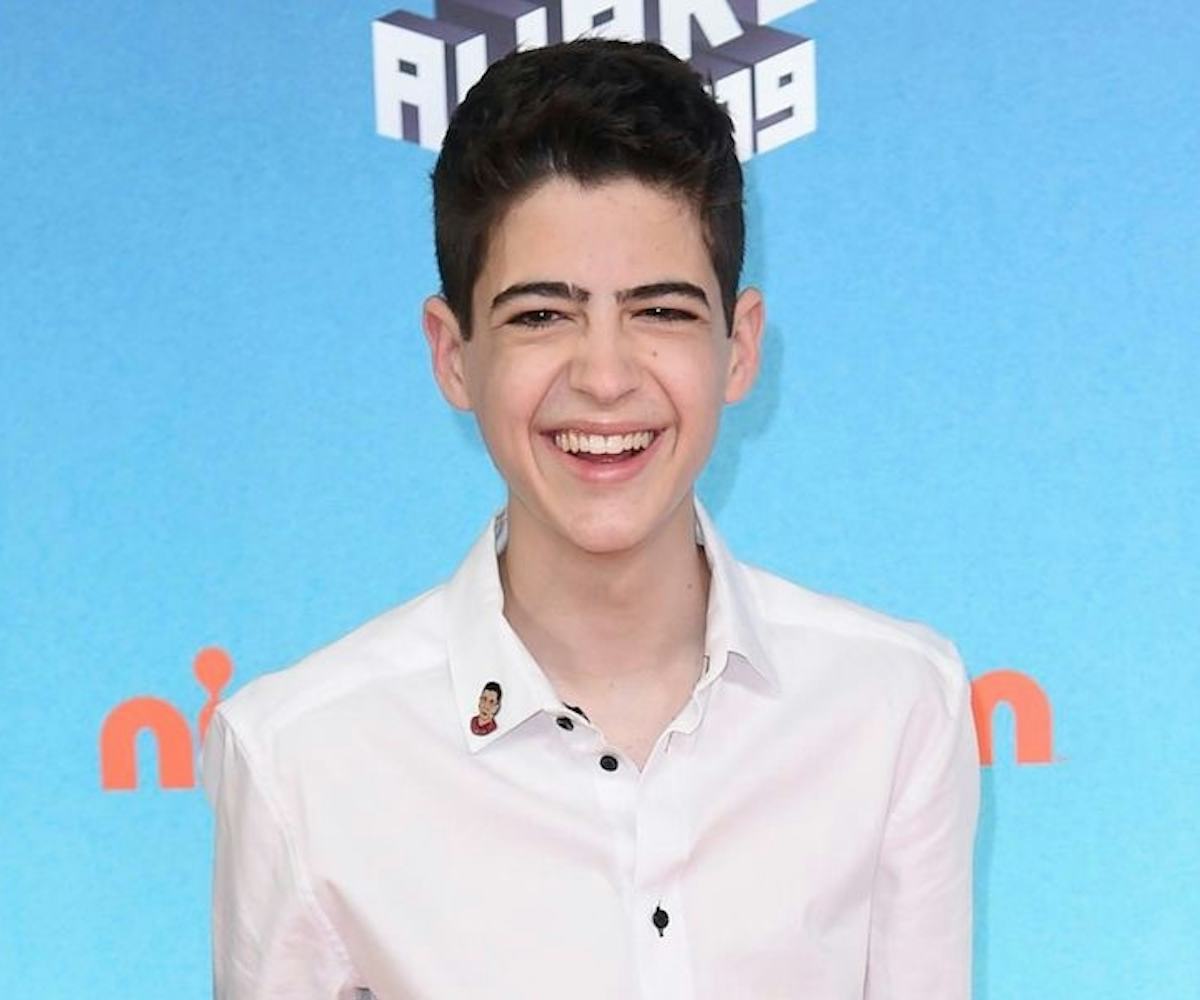 Photo by Richard Shotwell/Invision/AP/Shutterstock
Disney Star Joshua Rush Had The Funniest Reaction To Coverage Of His Coming Out
"I promise you I am cute"
Actor Joshua Rush, who stars in the Disney Channel series Andi Mack, has come out as bisexual and had the funniest reaction to media outlets spreading the news. Rush seemed excited for the exposure but not too thrilled with the photo Yahoo Entertainment chose to include in its article—and called the site out on Twitter for hurting his dating game.
Rush quote-tweeted Yahoo Entertainment's announcement of his coming out, confirming that he did indeed reveal he is bisexual, but adding, "y'all did not have to do this 2 me with this terrible pic," referencing a goofy grin he probably did not plan to make for the paparazzi. "Pls guys I'm expanding my dating pool and this pic is goin right back and shrinking it," he wrote, following up with a series of better photos in the replies with the caption, "I promise you I am cute." We believe you, Joshua.
Yahoo made right on its error, eventually tweeting that they had him "covered" with a much better pic of Rush rocking a very stylish forest green velvet blazer at a different event.
Rush came out via Twitter midday Tuesday, starting a lengthy thread out with "first to respond to this tweet is bi lol." Of course, he had the first reply prepped to send out himself.
On Andi Mack, Rush made history playing Disney Channel's first openly gay character, Cyrus. In his coming-out Twitter chain, Rush called it "ironic" that he "never had mustered up that courage" himself while embodying the character. He continued, "Instead of feeling the courage to tell you that I am an out and proud bisexual man because of the character I played for four years, I feel that courage thinking of all of you, who felt emboldened by Cyrus to come out."
"I suffered with some level of my own internalized homophobia even while playing the first openly gay character on Disney Channel," Rush added in another tweet. "I stuffed the existential crisis of talking about my sexual orientation into a box in my mind for years."
Before signing off, by exclaiming "happy 20biteen," Rush wisely turned the conversation to the fact that "trans women of color still have a life expectancy of THIRTY FIVE YEARS and that is absolutely unacceptable," directing followers to GLAAD and Trevor Project and urging them to donate.