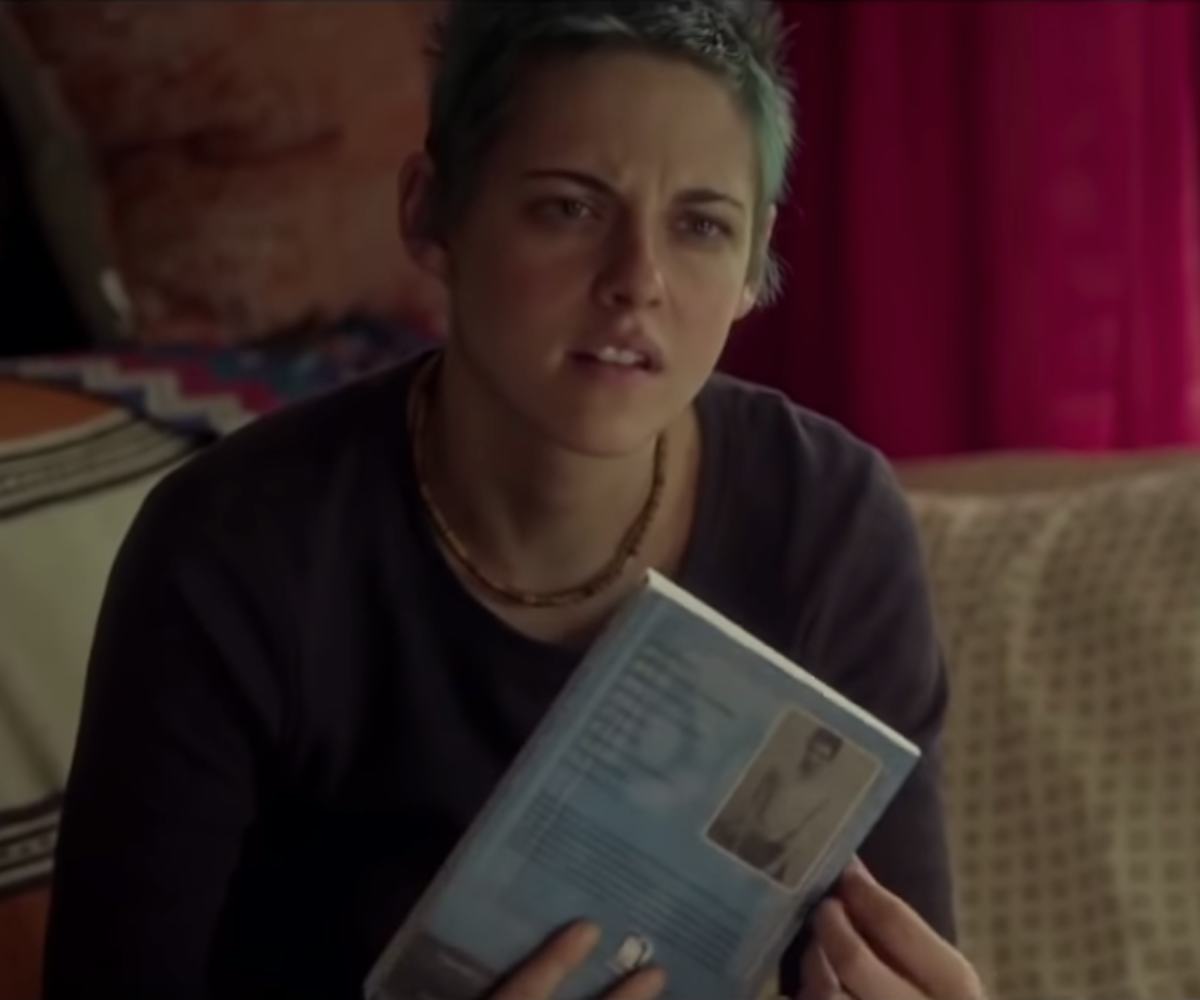 Screenshot via YouTube
Kristen Stewart And Laura Dern Are The Ultimate Scammers In 'J.T. LEROY' Trailer
Based on a true story, the film J.T. LEROY stars Kristen Stewart as Savannah Knoop, the sister-in-law of author Laura Albert, played by Laura Dern; together, they created the ultimate niche late-'90s, early-'00s scam: literary superstar JT LeRoy
Back at the turn of the century, Albert found literary success as JT LeRoy, a pseudonym (or, as Albert liked to think of it, an "avatar"), made more real by the inclusion of an author's photo of a young man. The first LeRoy novel, Sarah, told the story of a mother who worked as a prostitute, and forced her young son into prostitution as well. Its acclaim, especially amongst the litterati, made people clamor to meet the real LeRoy.
But, since there was no "real" LeRoy, Albert roped in Knoop to pretend for the fans. In real life, this scam took them all over the world, as they hobnobbed with everyone from Winona Ryder to Courtney Love to Bonon to Gus Van Sant to Asia Argento. In the film, it seems like Knoop as LeRoy gets close to filmmaker Eve (Diane Kruger), as a stand-in for Argento, but that the scam falls apart as journalists narrow in on LeRoy's actual identity.
Watch the trailer below. J.T. Leroy hits theaters on April 26.