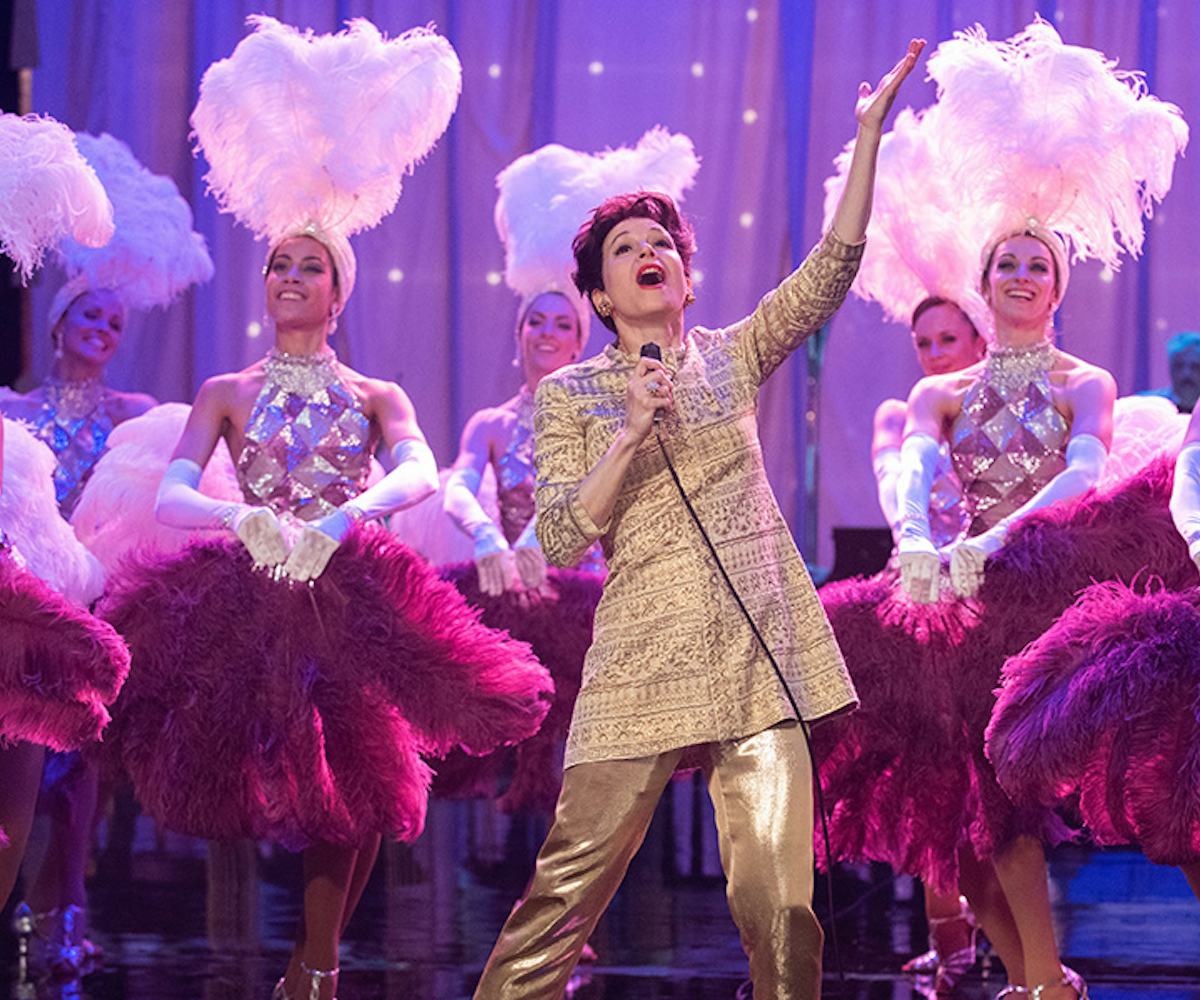 Photo credit: David Hindley Courtesy of LD Entertainment and Roadside Attractions
Renée Zellweger Transforms Into Judy Garland For New Biopic
See her take on "Somewhere Over the Rainbow" in the trailer
The first trailer for Renée Zellweger's Judy Garland biopicJudy, which will document the months leading up to the singer and actress' death, was released today.
According to an official synopsis, the film will begin in the winter of 1968:
Garland arrives in Swinging London to perform a five-week sold-out run at The Talk of the Town. As she prepares for the show, battles with management, charms musicians and reminisces with friends and adoring fans, her wit and warmth shine through. Even her dreams of love seem undimmed as she embarks on a whirlwind romance with Mickey Deans, her soon-to-be fifth husband.
But the film, even with a seemingly uplifting synopsis, will likely be dark. The actress had a drug and alcohol addiction, which led to her accidental overdose in 1969 just a few months after her Talk of the Town run.
As you can see in the trailer—which has Zellweger singing Garland's iconic The Wizard of Oz song, "Somewhere Over the Rainbow," as different clips from the film flash—the actress bears an uncanny resemblance to the icon. She told People that she hopes the film helps people feel for Garland and better relate to her story. "When there's a better understanding of what it takes for a person to continue under certain circumstances," she said, "there is a level of empathy and respect that you can't help but feel."
Judy will hit theaters on September 27. Watch the first trailer, below.