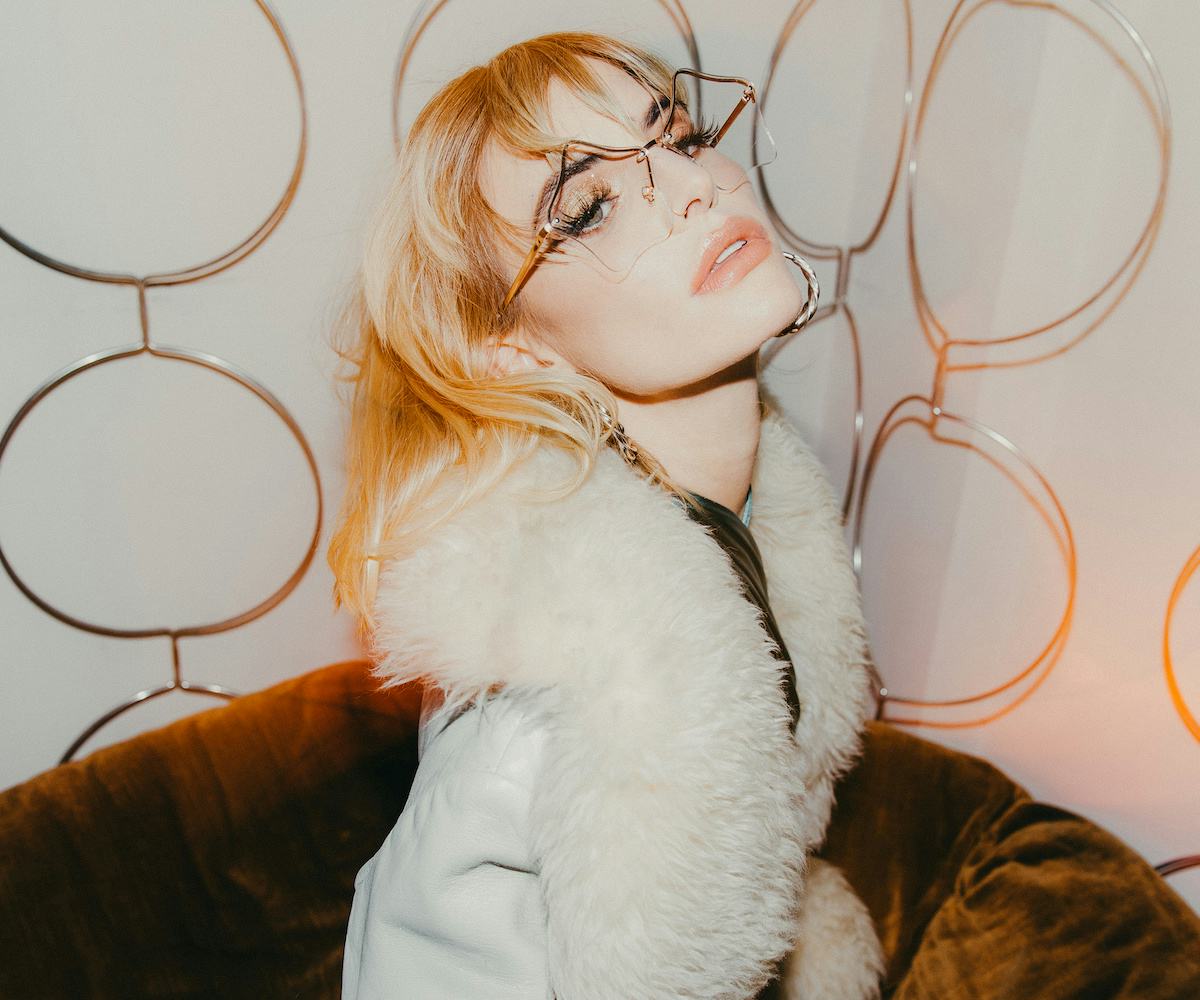 Photo by Ashley Osborn
Juliet Simms Fights Off Her Personal Demons In "100 Little Deaths"
And does it all with real rockstar swagger
Sometimes your biggest enemy is yourself. With her newest song, Juliet Simms (formerly of Automatic Love Letter) puts her personal demons front and center, fighting them off without hesitation, and looking absolutely incredible while doing it. Today, Simms shares new single and video "100 Little Deaths" exclusively via NYLON.
Between shots of Simms strutting around the room, performing with peak rockstar swagger in a patent leather coordinating set, Simms is tied up in an abandoned warehouse and under attack from a masked antagonist. It's glamour and gore, perfectly balanced. She's hit with a trophy, a guitar, and handfuls of cake, until eventually breaking free to reveal the attacker's true identity and fight back.
With a voice that could knock you out faster than any punch, Simms makes it easy to fall into the song's massive sound, but listen closely, and you'll hear the true vulnerability of the track. "This song means a lot to me because it speaks to my experiences with my personal demons and the fight to overcome them," Simms tells us. "I see the struggles that so many people battle with every day, and I wanted to share a piece of myself with them."
She continues:
Life is made up of failures and triumphs, convictions and doubt. The key is to find the ability and strength to turn off the destructive tendencies and grow stronger because of them. My weakness, at the end of the day, is something that has made me stronger and more resilient. The little deaths we all experience while living our lives is a test of our strength, our endurance and ability to keep moving forward. You can let it kill your soul or you can use the death as a badge of honor, rise back up, and become immortal from the kill.
Watch the video for "100 Little Deaths," below.