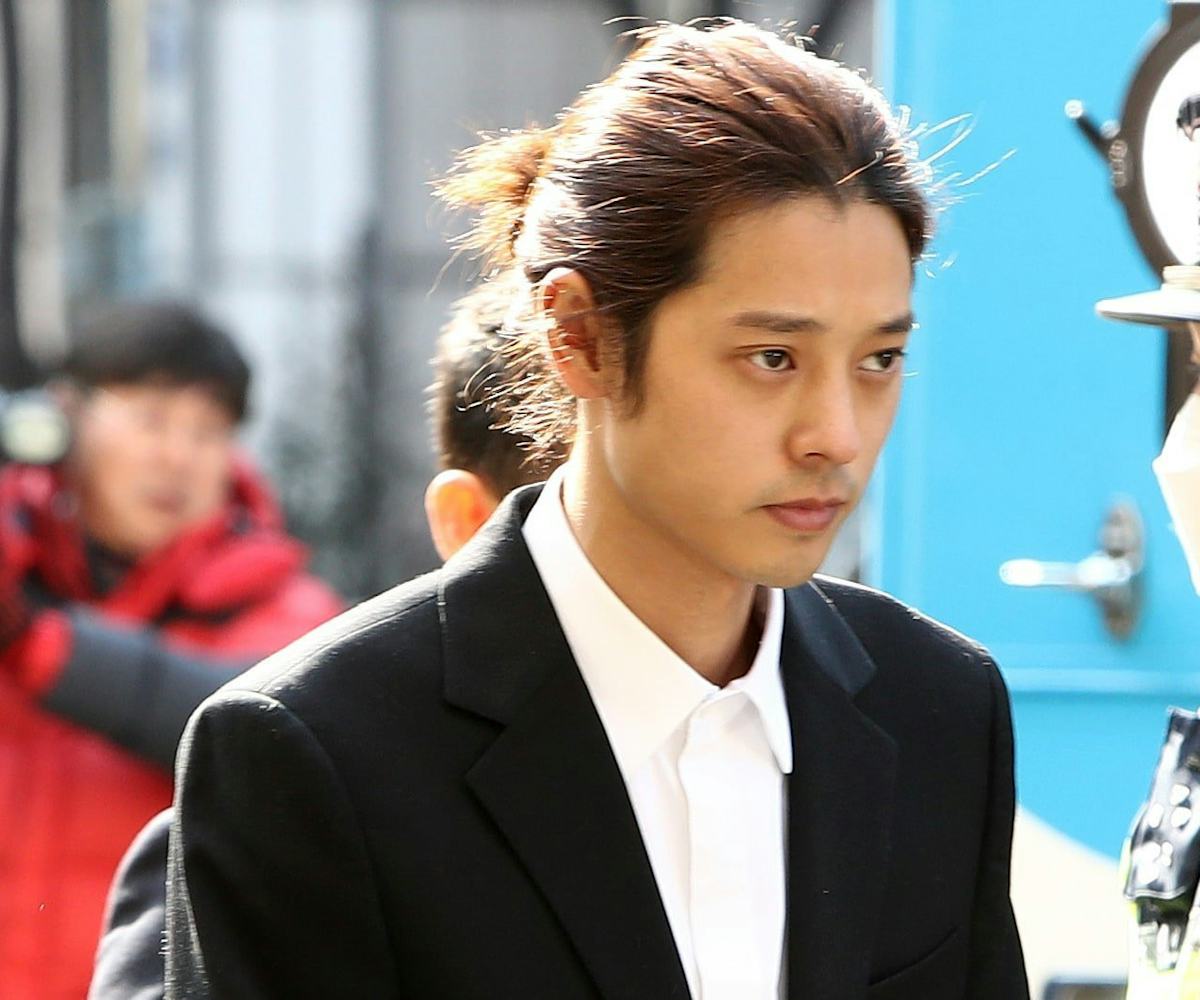 Photo by Chung Sung-Jun/Getty Images
K-Pop Star Jung Joon-Young Arrested For Alleged Involvement In Sex Scandal
He reportedly filmed 10 women performing "non-consenting sex acts"
DISCLAIMER: The following story contains mention of rape. If you or someone you know has been affected by sexual harassment, turn to RAINN as a resource.
K-Pop singer Jung Joon-Young has been arrested in connection with a sex scandal taking over the K-Pop scene. Joon-Young allegedly recorded 10 women performing "non-consenting sex acts" and sent the footage to a group chat on messaging app Kakaotalk.
The scandal started with Big Bang's Lee Seung-Hyun (more widely known by stage name Seungri), who was booked and charged with "supplying prostitutes" to VIP clients of the Burning Sun nightclub, where he formerly served as the executive director.
Seungri was also a part of the group chat involving Joon-Young, where its members discussed "providing sex workers to investors and shared hidden video footage and photos of men sexually assaulting drugged and intoxicated women." In addition to them, three other K-Pop stars—F.T. Island's Choi Jong-Hoon, Highlight's Yong Jun-Hyung, and CNBlue's Lee Jong-Hyun—were reportedly in the chat as well. (The chat, according to reports, had around 10 people in total on it.)
Though the three other band members were only a part of the chat as far as we know at this time, Joon-Young allegedly shared the "explicit videos of at least 10 women engaging in sex acts who either were unaware or did not consent to being filmed" to it. In one text, he also apparently said, "Let's all get together online, hit the strip bar and rape them in the car."
Of the five, only Jong-Hyun has not left his respective K-Pop band. Prior to his arrest, Joon-Young apologized for his actions. "I am truly sorry," he said. "I admit to all charges against me. I bow my head in apology to the females who were victimized by my actions."