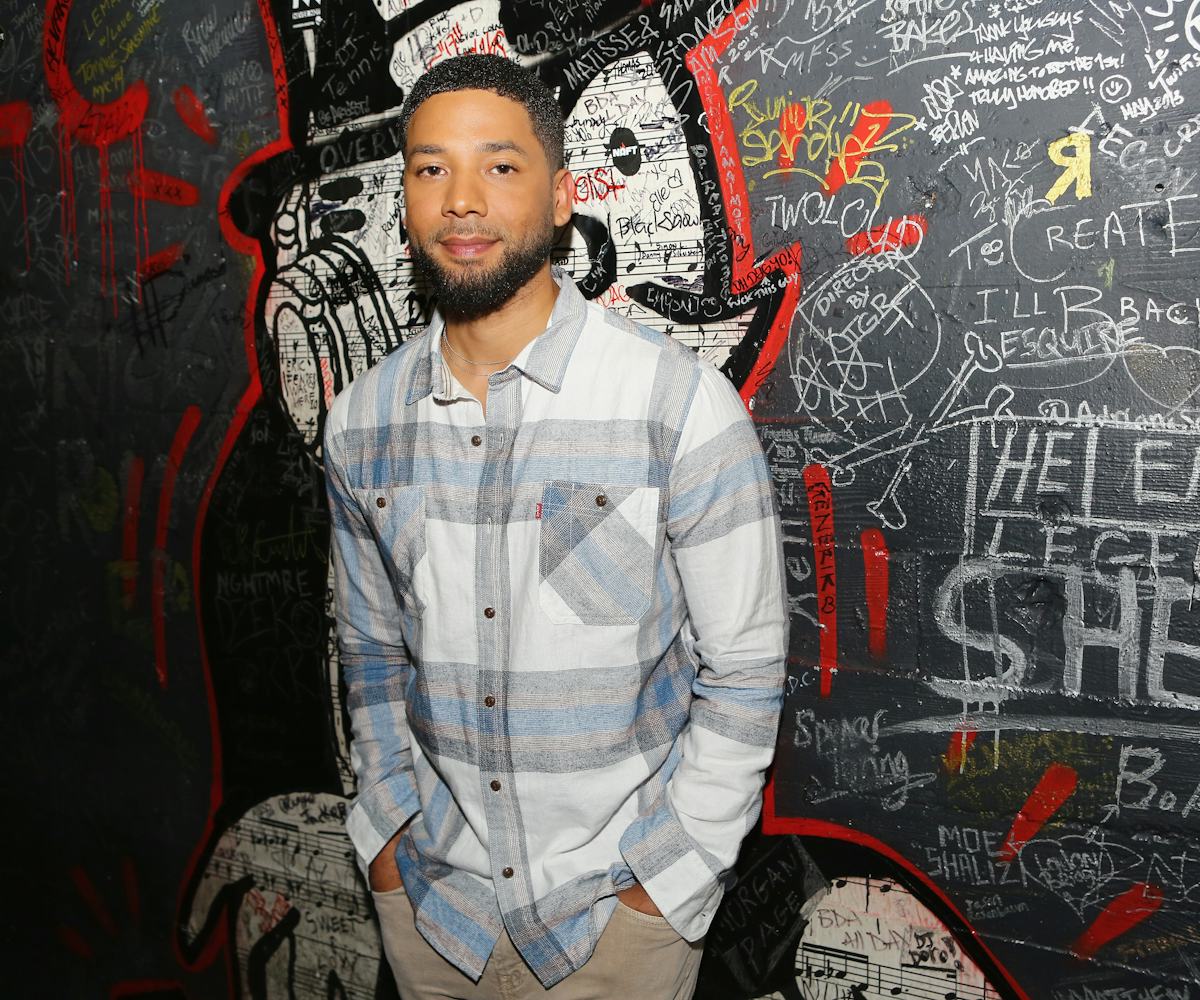 Photo by Tasia Wells / Stringer / Getty Images.
'Empire' Star Jussie Smollett Hospitalized Following A Possible Hate Crime Attack
The attackers appear to be MAGA supporters
TMZ has reported that singer and star of FOX's Empire Jussie Smollett had to be treated at a hospital this morning after he was attacked.
According to the report, Smollett arrived in Chicago late Monday night and, while walking to a Subway restaurant to grab food, was approached by two men wearing ski masks. One of them yelled, "Aren't you that f***ot 'Empire' n*****?" before they began a physical assault which apparently included putting a rope fashioned as a noose around his neck and pouring an unknown chemical substance on him. Following this, Smollett was taken to Northwestern Memorial Hospital where he was treated for injuries, including a fractured rib, and released.
Chicago Police Department released a statement today that says it's investigating after receiving reports of a "possible racially-charged assault" and are treating it as a possible hate crime. Apparently, his attackers also yelled, "This is MAGA country," as they ran away.
Photos of hate mail that Smollett—who is openly gay—received within the last month were also posted to a gossip website. It read: "You will die Black f*g." This has many wondering if he was the victim of a premeditated attack. Either way, it's absolutely disgusting and horrifying.