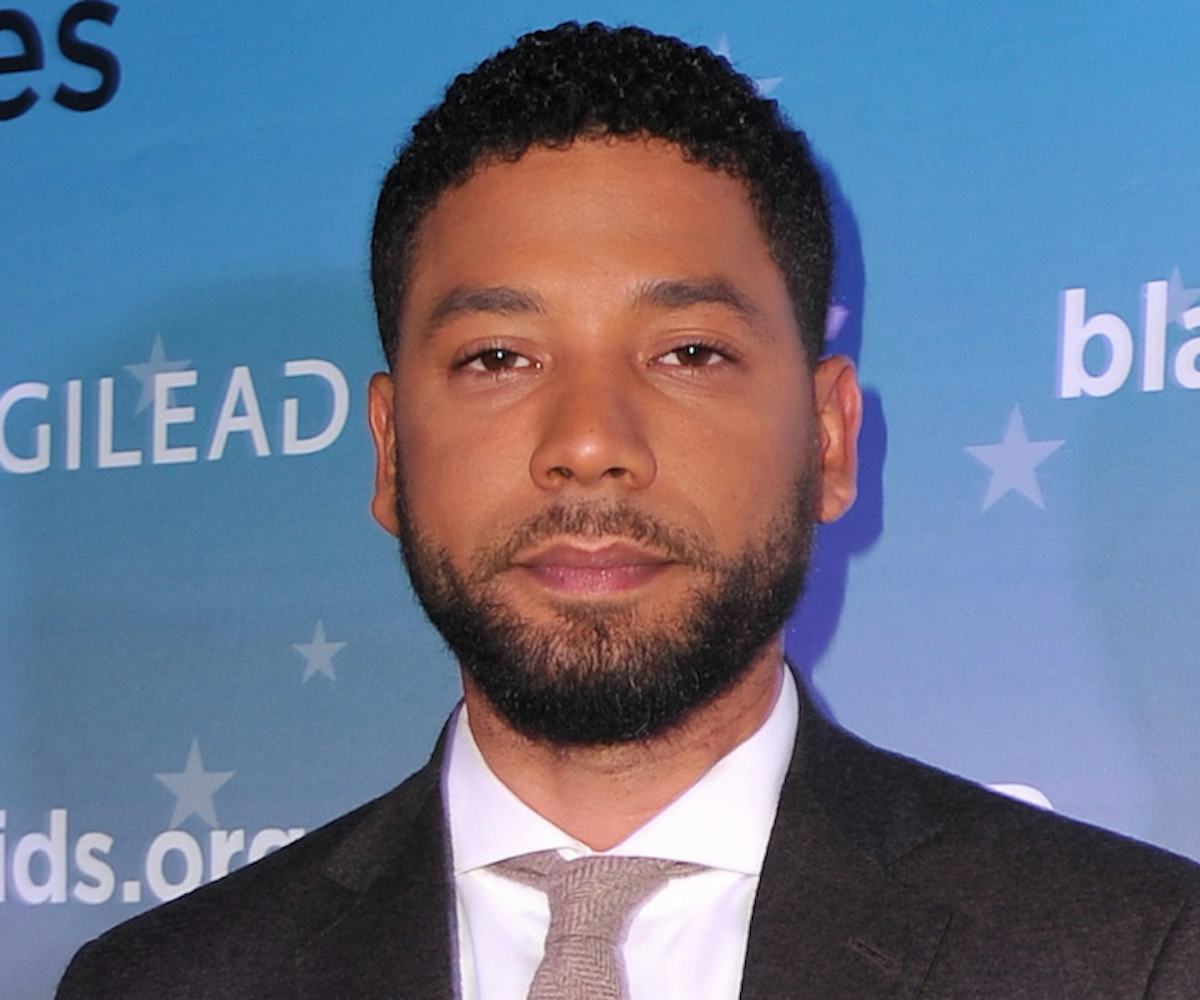 Photo by Rachel Luna/Getty Images
Charges Against 'Empire' Actor Jussie Smollett Have Been Dropped
"He was a victim who was vilified and made to appear as a perpetrator"
All charges against Empire actor Jussie Smollett have been dropped. In late January, Smollett alleged that he was the victim of a violent homophobic and racist attack by two men; brothers Abimbola and Olabinjo Osundairo were soon arrested and questioned, during which news broke that Smollett had them orchestrate the attack. A month after the attack, Smollett was charged with disorderly conduct for filing a false report. Smollett maintained his innocence the entire time.
In a statement, per CNN, prosecutors stated, "After reviewing all of the facts and circumstances of the case, including Mr. Smollett's volunteer service in the community and agreement to forfeit his bond to the City of Chicago, we believe this outcome is a just disposition and appropriate resolution to this case." One of Smollett's attorneys Patricia Brown Holmes added that this decision was "not part of a deferred prosecution" nor was there any deal.
Holmes, along with Smollett's second lawyer Tina Glandian, shared a statement to BuzzFeed News that stated that Smollett's record had been "wiped clean." They added, "He was a victim who was vilified and made to appear as a perpetrator as a result of false and inappropriate remarks made to the public causing an inappropriate rush to judgement."
Previously FOX removed Smollett from the last two episodes of Empire. At the time, the show claimed the decision was made so as to "avoid further disruption on set." The network has not released a statement since the charges were dropped.