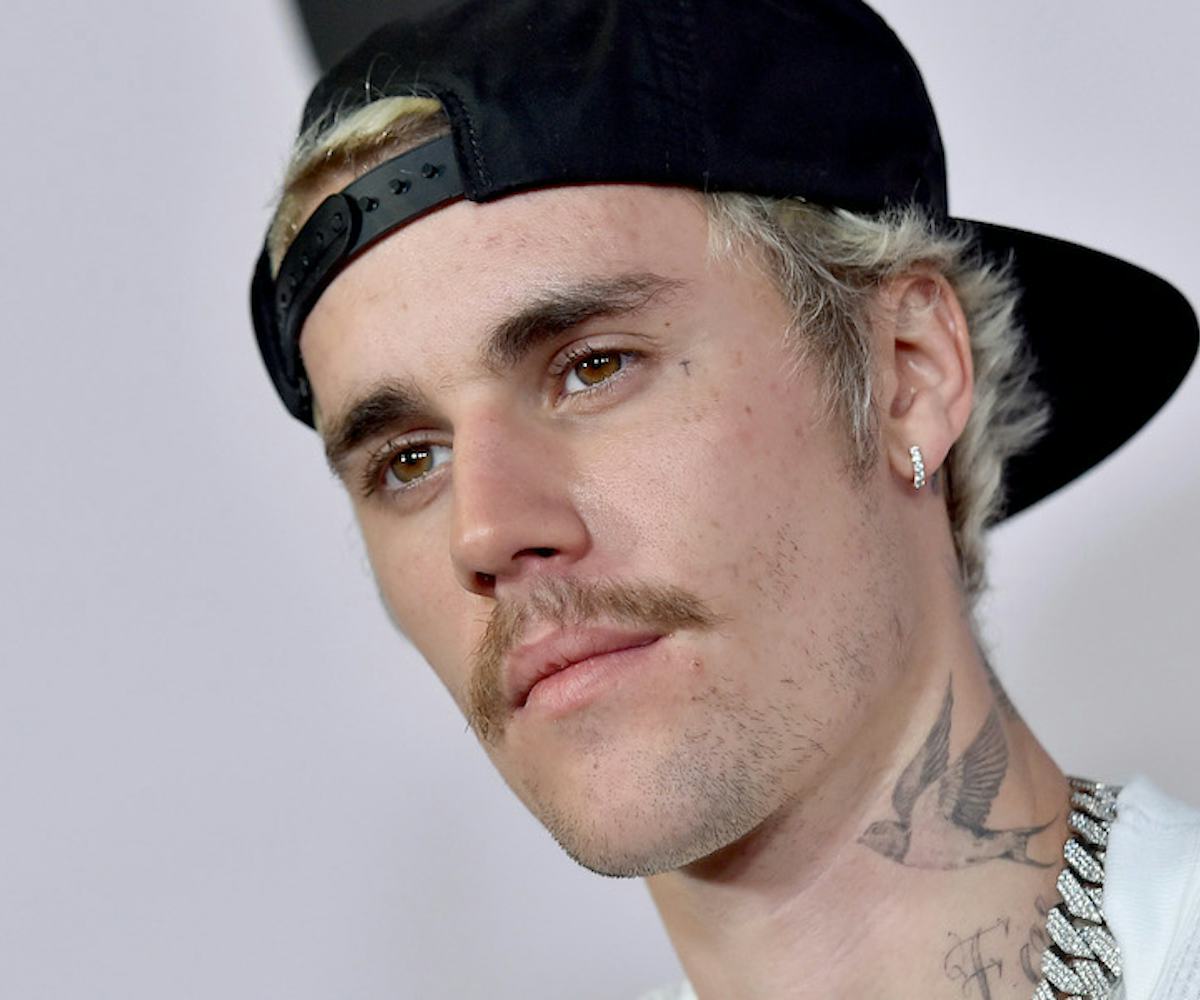 Photo by Axelle/Bauer-Griffin/FilmMagic
Justin Bieber's New Album 'Changes' Has Release Date & 2020 Tour Dates
He also shared new single "Get Me" featuring Kehlani
Beliebers have a lot to celebrate in 2020, because Justin Bieber's new album Changes is coming very, very soon. On Tuesday, the singer sat down with Ellen DeGeneres to talk married life, his Coachella performance with Ariana Grande, and returning to music with his forthcoming album, set for February 14 release. Shortly after dishing the first details, Bieber announced to Instagram that he would be hitting the road with artists Kehlani and Jaden Smith for a 2020 tour.
DeGeneres asked Bieber about how taking the stage with Grande at Coachella 2019 to sing his hit single "Sorry" helped inspire him to return to performing, a topic he also opens up about in his new YouTube docuseries Seasons. "In that place in my life, I was battling a lot of stuff internally. And so I was just afraid... I was afraid of what people were thinking; afraid of, Can I do this again," Bieber said. "In that point, when I made that decision to just go up there and do that was like, Okay, I'm ready to do this thing now." Bieber has previously opened up about the struggles he faced; this past fall, Bieber was diagnosed with Lyme disease, and momentarily stepped away from music to prioritize his mental health.
Hear the announcement for yourself beginning at the 3:30 timestamp in the video below.
Bieber followed up the album announcement by releasing its second single, "Get Me," which features his now-tour mate Kehlani. It finds Bieber singing in his breathy falsetto about finding a deep personal connection with his partner, presumably his wife Hailey.
Fans could have potentially heard Changes plenty sooner, had 20 million of them rallied to like Bieber's Instagram post. Back in October 2019, Bieber promised to release a new album by Christmas 2019 in exchange for 20 million likes, which to be fair was a lot to ask for. Following that, he begged for fans to stream the lead single "Yummy" when it didn't immediately soar to No. 1 on the charts.
Hear the new song and see the 2020 Changes Tour announcement, below.