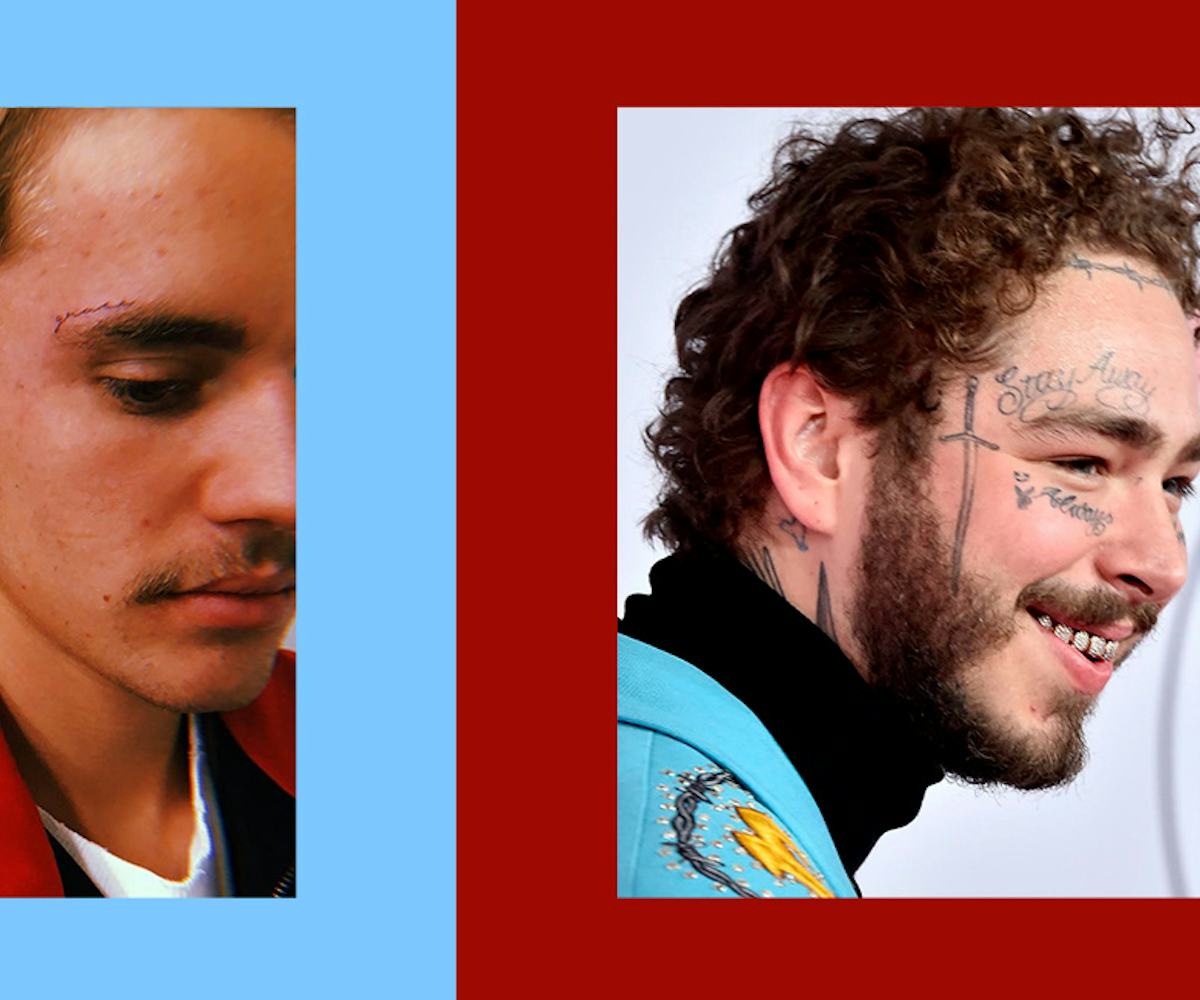 Photo via @jonboytattoo on Instagram, Photo by Frazer Harrison/Getty Images
Did Justin Bieber Take Ink Inspo From Post Malone?
Should we expect a mixtape on SoundCloud next?
Justin Bieber started out the new year with some fresh ink on his face. The singer appeared in an Instagram post by @jonboytattoo that featured a close-up of the word "grace" in cursive above the end of Bieber's right eyebrow.
Page Six reported about this tattoo in November, though the word was not legible then. With this older report, it's not clear whether artist Bang Bang (who talked about the tattoo then) or JonBoy actually tatted the singer with the design we see now.
In the Page Six report, when talking about Bieber's face ink, part of a couples' tattoo the artist said he did for the singer and his wife Hailey Baldwin, Bang Bang, aka Keith McCurdy, said, "It's really thin and delicate. And [it's] also not a traditional couples' tattoo... I don't want to give away what it is until press gets a hold of it."
JonBoy recently moved from West 4 Tattoo to Bang Bang Tattoo (McCurdy's studio in NYC), so that could explain the confusion. The artist has added ink to plenty of famous faces, including the double sevens on the bridge of Post Malone's nose. Speaking of whom... is this where Bieber got his inspiration?
Is this a sign that the previously swoopy-haired teen dream is ready to collaborate with artists of the SoundCloud generation and drop the hottest mixtape of 2019? Stay tuned.