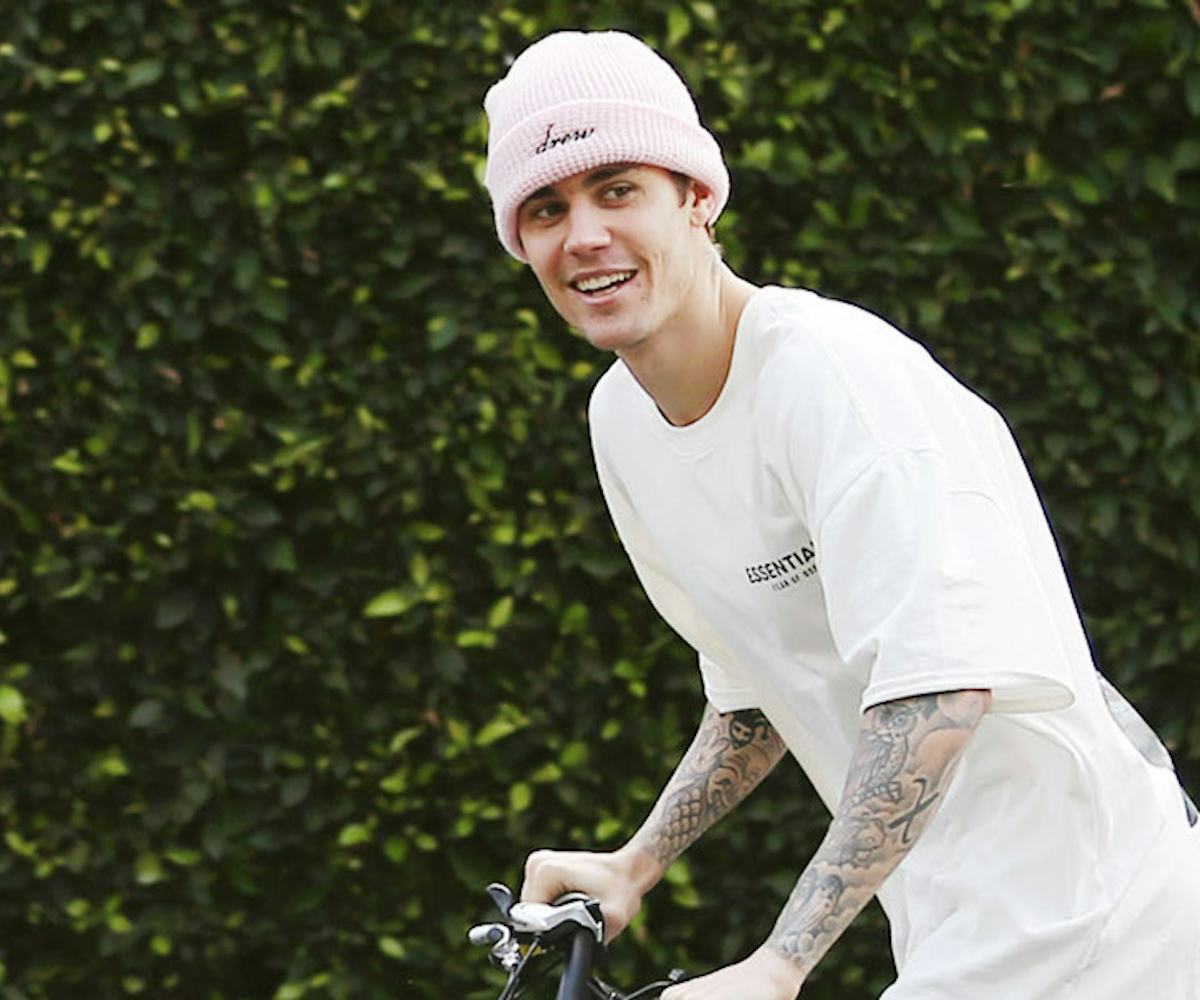 Photo by Broadimage/Shutterstock
Justin Bieber Dyed His Hair Pastel Pink
Justin Bieber just made a major change to his look, bleaching his dirty blonde hair and toning it with a rosy pastel dye. The singer was spotted out and about in Los Angeles on Sunday rocking the new shade, coordinating it with a pair of much brighter hot pink jogger sweatpants from his own sleazecore fashion brand House of Drew.
It's been just over a year since Bieber last dramatically switched up his hair, shaving his messy long layers down to a buzzcut in October 2018. Fans are now demanding the singer post an up-close look at his salon transformation on social media.
What's more, some believe this could be a sign that Bieber's fifth album could be coming very soon. On Twitter, one keen fan noticed that all of Bieber's Instagram posts about new music have also been colored by similar pink ombré backgrounds; might his hair just be another step towards the JB5 era?
Behold the fresh dye job, below, and start concocting your wild JB5 theories now.