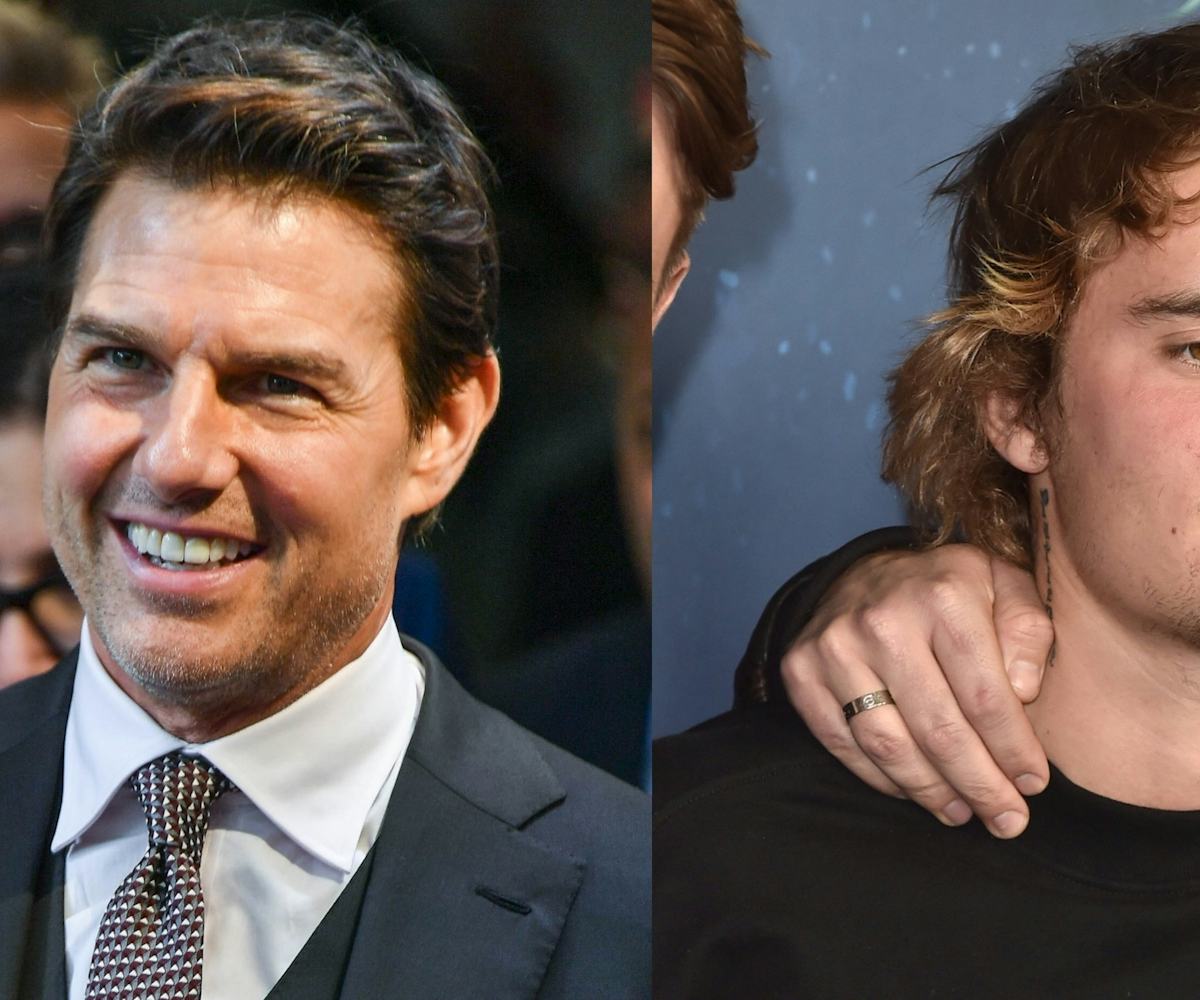 Photo by Michael Loccisano / Alberto E. Rodriguez / Getty Images.
Wait, Why Does Justin Bieber Want To Fight Tom Cruise?
Maybe there is a secret celebrity fight club in Hollywood that we don't know about. Maybe one of the highest grossing actors of all time did something to offend the biggest pop star to make it off YouTube. Maybe it was a dare. We may never know why, but Justin Bieber wants to fight Tom Cruise.
The singer didn't make an empty "cash me ousside" threat, either. He wants to see Cruise in the octagon for an MMA-style fight, according to a tweet sent from his official account yesterday. He even tagged Dana White, the current president of UFC, to ask if he wanted to "put on the fight."
Even though I can't tell you what prompted Bieber's desire to throw hands (and feet) with Cruise, I can definitely tell you who I think will win. Sure, Bieber is younger and may have a few inches on Cruise, giving him more reach and perhaps agility, but Cruise does most of his own stunts, from fighting to jumping out of helicopters. That's next-level athleticism and strength. Bieber, I don't think you want these problems.
Anyway, things got weirder when UFC champion Conor McGregor jumped in to further provoke Cruise, asking if he has the "sprouts" to fight like he does in the movies.
He then followed up with a challenge of his own to Mark Walhberg. Apparently, McGregor is still harboring some feelings toward Walhberg that stem from his Marky Mark days.
Just when I thought straight white dudes couldn't be more strange, they've proven me wrong with this online show of seemingly random aggression.
Cruise has yet to respond.