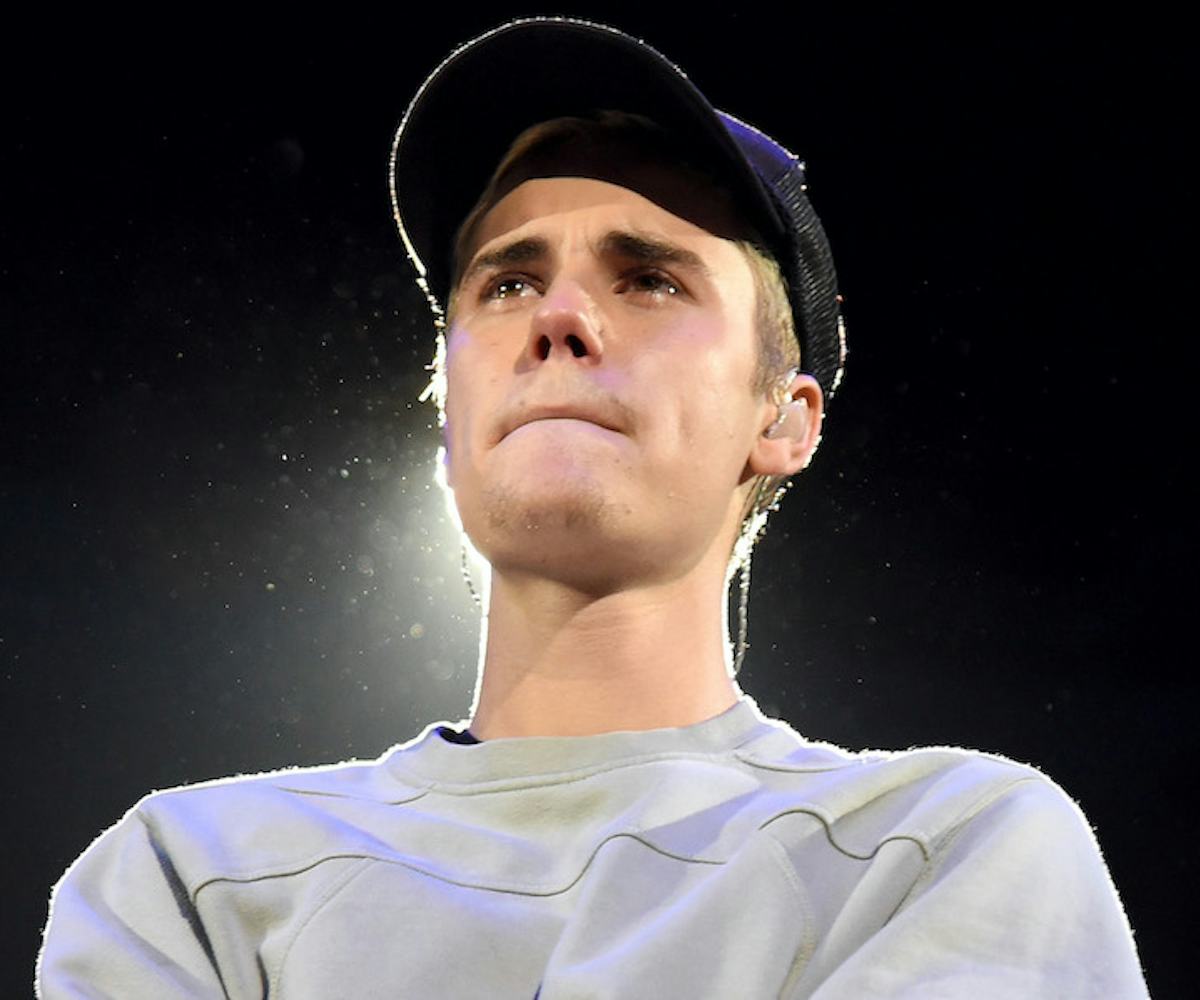 Photo by Jason Merritt/Getty Images for Universal Music
Justin Bieber Ridiculed For Telling Fans To Stream "Yummy"
What is going on with Bieber's "Yummy" roll out?
Justin Bieber is making music again, and the singer kicked off the new year with the drop of his first single, "Yummy." The track is an R&B inflected bop ("R&Bieber," as Bieber dubbed it on Instagram) with mindless lyrics about sex and spending money. Music critics immediately clocked the song as being engineered for virality on TikTok — a theory bolstered by the fact that Bieber joined the app the same day the song dropped. The roll out for "Yummy" — and by extension, Bieber's forthcoming album — has been nothing if not prolific.
Since he first teased it on Instagram in October by writing the song's title on a piece of paper, Bieber has: released an album trailer, at least two music video teasers, cover art and alternative cover art, opened up about living with Lyme disease in anticipation of his upcoming documentary, joined TikTok and made his first video lip-syncing to "Yummy," created and released a "Yummy" video game, and released autographed limited editions of "Yummy" that include a cassette, picture disc, six unique CDS and five unique vinyl discs. All the while, and most confusingly, cluttering his Instagram with more than a dozen photos of cute kids and babies as what can only be surmised as examples of yumminess?
Fast forward to Friday, when Bieber has been side-eyed by the internet for reposting a fan guide to getting "Yummy" to No. 1 on the Billboard charts through organized streaming and purchasing tactics. Bieber has since deleted the post, but screenshots never forget:
The post includes suggestions like putting "Yummy" on repeat on Spotify while you sleep and, for non-US based fans, posing as a US consumer by downloading a VPN. Although Bieber is getting pretty unanimously clowned for basically begging his fans to help him get another No. 1 hit, it's naive to think that artists and their teams aren't paying close attention to the way streaming has changed money flows in the industry. Fan bases around the world already employ the tactics suggested in Bieber's post — which was taken from a fan account that found the info on Twitter, the birthplace of modern day fandom — to get their favorite artists' streaming numbers up. The industry is in a time of upheaval, and artists and the teams that surround them will try to game the system in whatever way they can. Especially when an artist as big as Bieber is banking on a major comeback after a rocky few years in the spotlight. Perception is everything and, unfortunately, No. 1 hits still matter.
Bieber's mistake was in the execution of his naked desperation. It doesn't help that Roddy Rich's "The Box" is the current smash hit dominating the charts right now, or that Drake and Future decided to reunite for "Life Is Good." Add in Bieber's turbulent "Yummy" debut, and the memes practically write themselves.