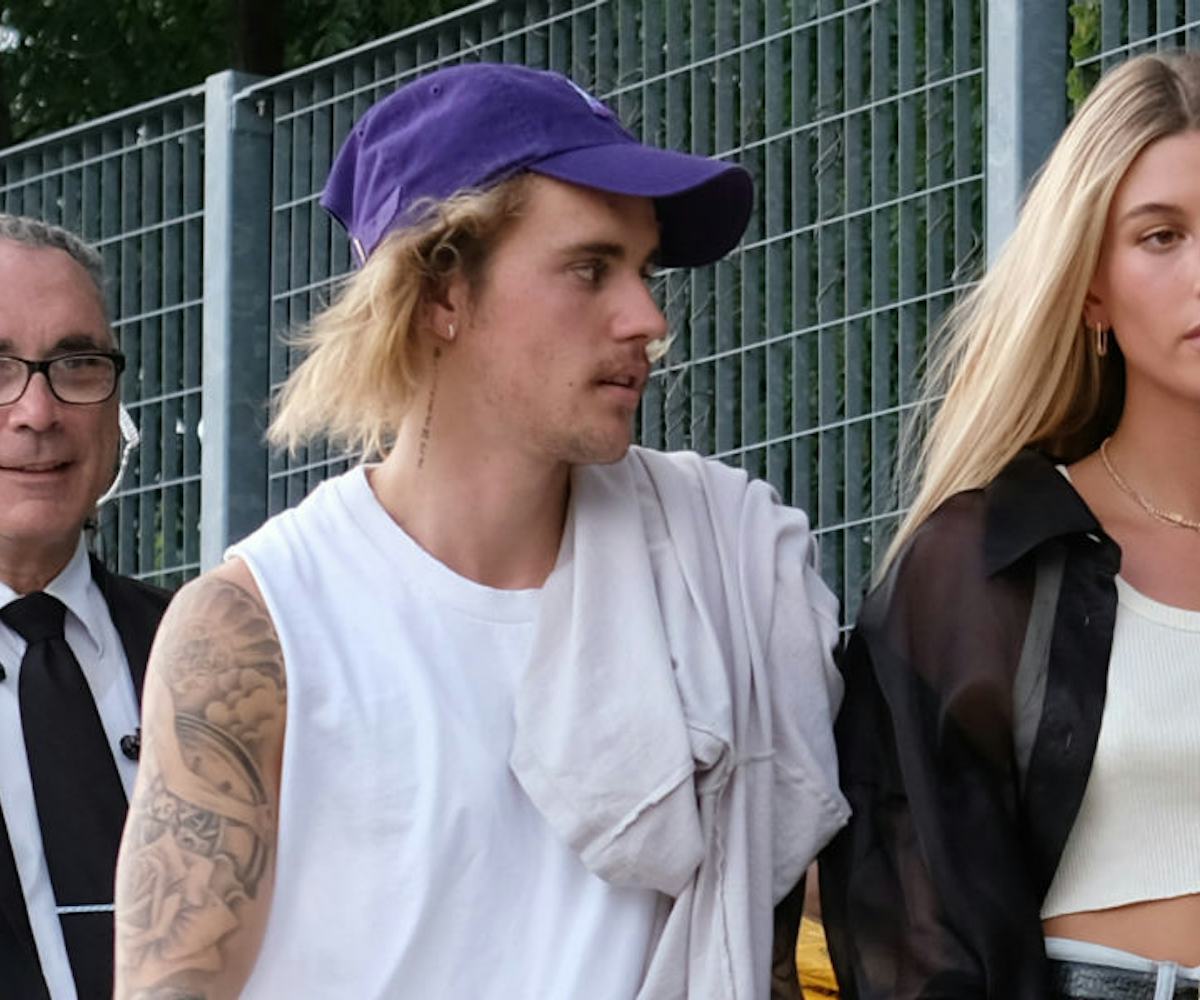 Photo by Nicholas Hunt/Getty Images for NYFW: The Shows.
Justin Bieber Apologizes For April Fool's Day Pregnancy Prank
Update 4/2/2019, 4:05pm: Justin Bieber has taken to Instagram to apologize for what some are calling an insensitive April Fool's Day prank. As AOL reports, some commenters didn't think the pregnancy hoax was very funny considering many women struggle with infertility.
Bieber starts out by saying that he's a prankster and it was a joke, adding: "A lot of people I know, their first go to prank on April fools is telling their parents they are pregnant to get a big reaction." He continues: "But I will apologize anyway and take responsibility and say sorry to people who were offended." Read the full post below.
*******************************************
The top three most amateur April Fool's Day jokes, in order of best to worst, are these: replacing the cream in Oreos with toothpaste, covering every item on someone's desk with bubble wrap, and telling people you or your partner is pregnant. Guess which one Justin and Hailey Bieber unsuccessfully tried to pull off?
Yesterday, Justin posted a picture of a sonogram on Instagram with no caption. He quickly followed that up with a series of pictures of his wife, Hailey, in a doctor's office holding her belly and surrounded by supposed medical professionals. "If U thought it was April fools," he wrote to dissuade the non-gullible. And though it's no secret the two want to eventually start a family together, as people quickly pointed out, both posts have flaws.
The first one appears to be pulled from the Wikipedia page for the word "ultrasound." And, in the second one, the IV isn't even attached to Hailey's arm. Doesn't Justin know the internet is basically a faster version of the FBI?! It's very hard to get one over on these sleuths.
Low and behold, an hour later, he posted a poorly Photoshopped sonogram featuring… a puppy. The caption reads: "Wait omg is that a,,, APRIL FOOLS."
*Pretends to be shocked*