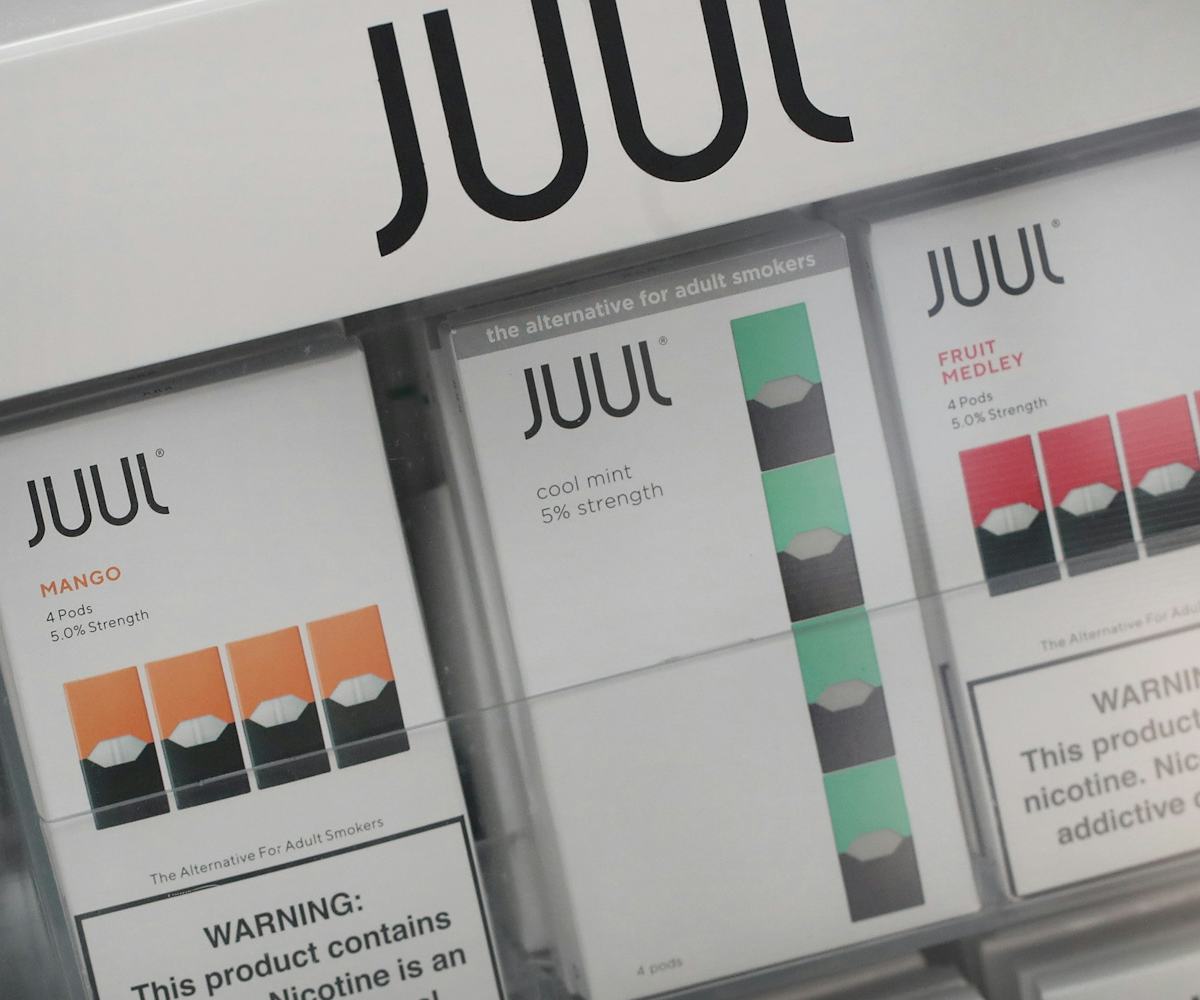 Photo by Scott Olson/Getty Images
Juul Is Saying Goodbye To The Teen Market
The e-cigarette company has implemented some major changes
In an attempt to restrict unauthorized sales to minors, e-cigarette company Juul announced on Tuesday that it would be pulling some of its flavored pods from retail stores and restricting its social media presence. So, basically, it's trying to make vaping look less cool, as if the potential generational health problems and FDA crackdown didn't do that already.
As of Tuesday, the company pulled sales of its fruit, mango, creme, and cucumber flavors from over 90,000 retail stores, "including traditional tobacco retailers and specialty vape shops." The company announced that it had "stopped accepting retail orders" for these flavors, but that they would still be available for purchase online. The company has been scrutinized for putting out these flavors, with many claiming that they cater to underage teens.
Anyone wanting to purchase pods online will be subject to an age verification process to ensure that they are not underage. "To complete an order at JUUL.com, users are asked to provide their name, date of birth, permanent address, and the last four digits of their social security number," a statement penned by Juul CEO Ken Burns explains. "This information is verified by a third party and cross-referenced with publicly available records to confirm the person is at least 21 years of age."
On top of this change, the company plans to shut down most of its social media platforms. "To remove ourselves entirely from participation in the social conversation, we have decided to shut down our U.S.-based social media accounts on Facebook and Instagram," the statement notes. "Our presence on Twitter will be confined to non-promotional communications only." Its YouTube platform will only feature testimonials by adult smokers who kicked their cigarette smoking habit by using Juul.
The brand stated that it would still be selling menthol, mint, and tobacco flavors in retail stores.