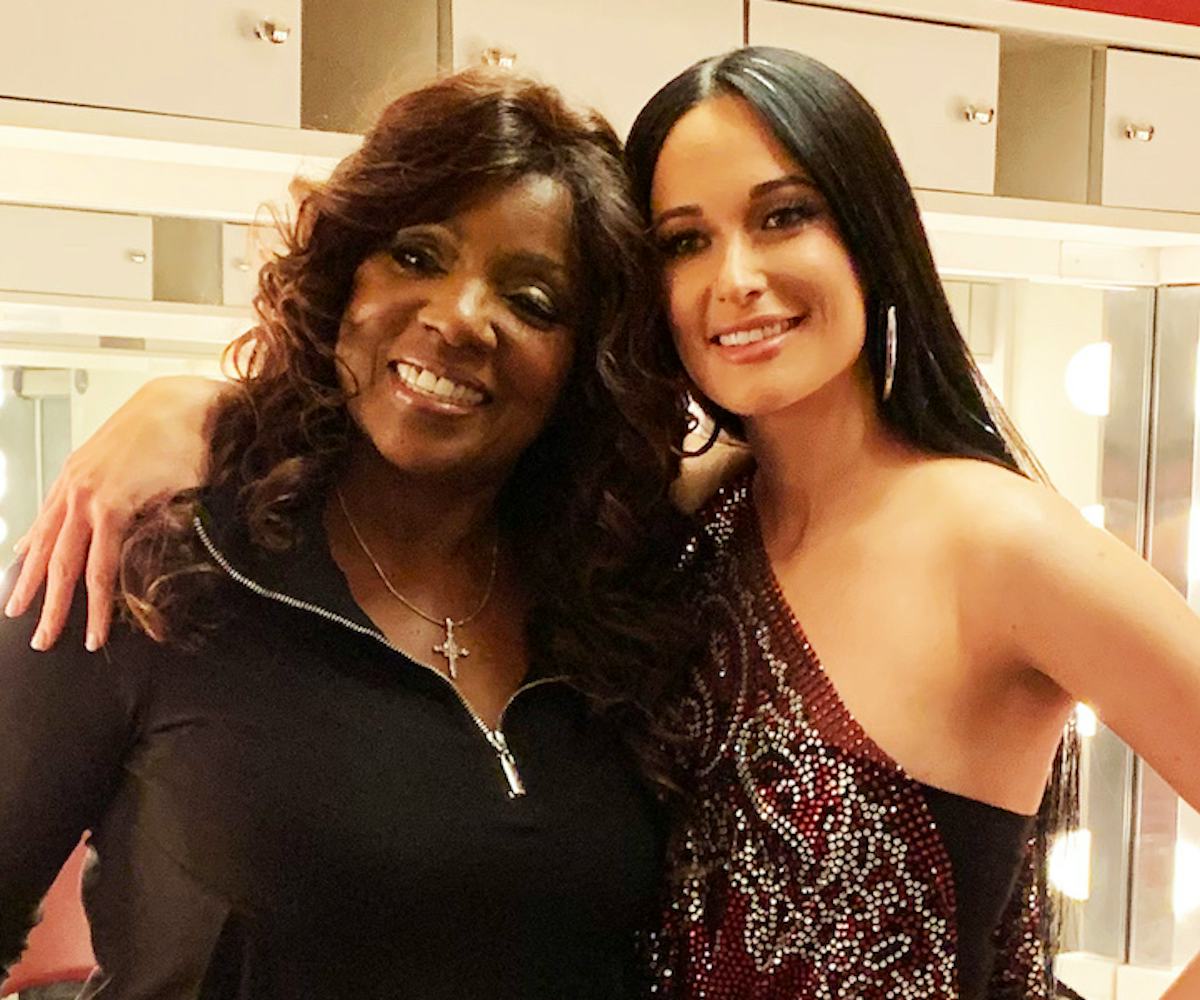 Courtesy of Gloria Gaynor
Kacey Musgraves And Gloria Gaynor Surprise Fans With "I Will Survive" Performance
I will *not* survive this perfection, though
Country queen Kacey Musgraves invited Gloria Gaynor to perform "I Will Survive" during her first sold-out show at Radio City Music Hall in New York City on Tuesday night. Musgraves had already been singing the disco classic at many stops of her Oh What A World II tour, but inviting out the song's original artist made for an extra special performance.
"I recorded this song in 1978, 40 years ago, and I can't tell you how pleased I am that Kacey is carrying on the tradition, helping you all to survive," Gaynor said to the audience at the close of the performance. There's no word yet if Gaynor will join Musgraves again tonight as she returns to Radio City, or if Musgraves has any other surprise guests up her sleeve for the historic venue. We already know she has plenty of musical pals and connects to make for a wild show (remember when Hayley Williams bopped around for "Girls Just Wanna Have Fun" at a Nashville, Tennessee, tour stop? We do).
Watch Musgraves welcome the disco icon to the stage and sing "I Will Survive," below.