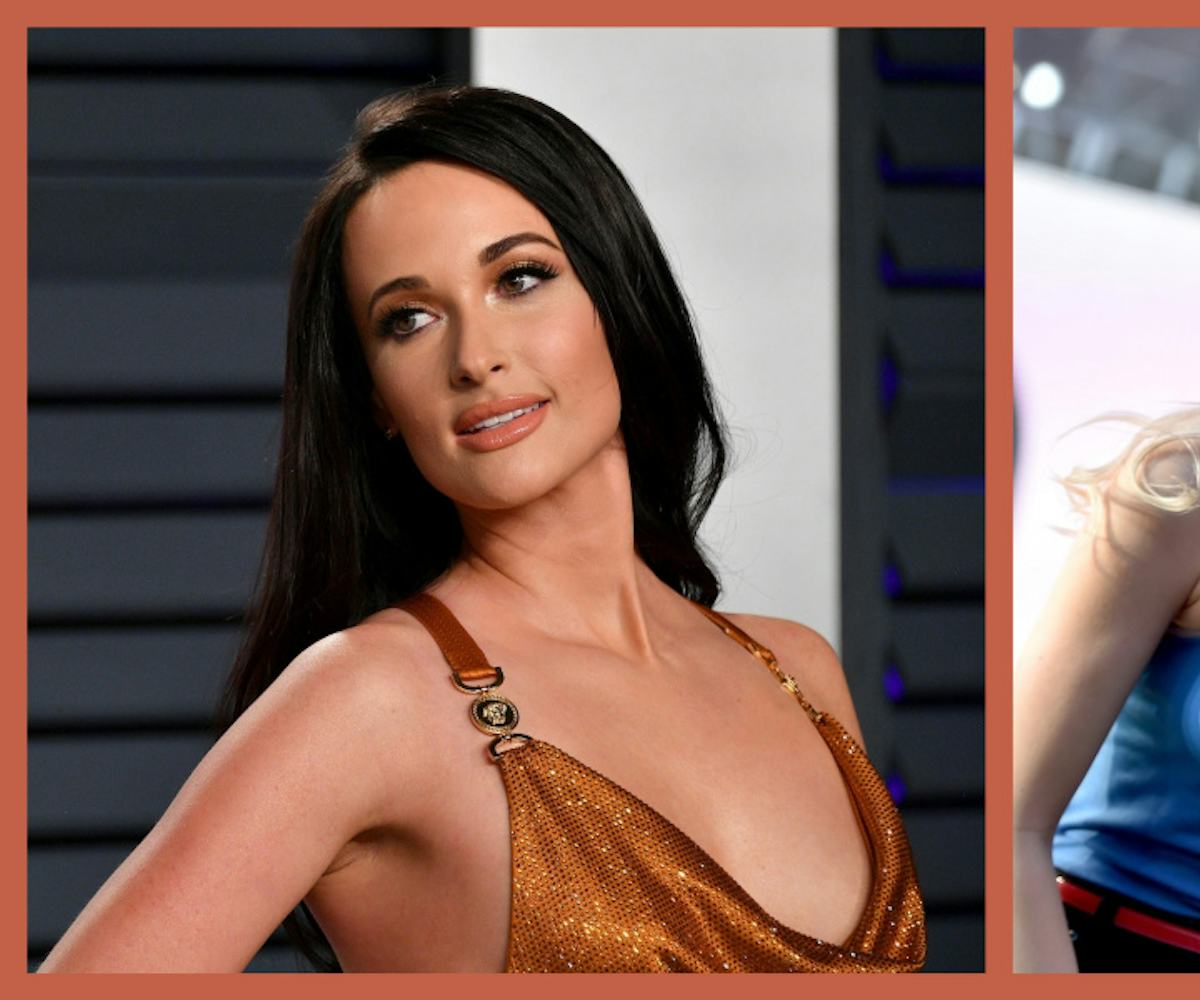 Photos by Dia Dipasupil, Alberto E. Rodriguez/Getty Images
Kacey Musgraves And Hayley Williams Are The Surprise Duo We Need
They covered Cyndi Lauper's "Girls Just Wanna Have Fun," uniting horse girls and pop punk kids everywhere
Kacey Musgraves surprised fans attending her Nashville, Tennessee concert by bringing out Hayley Williams of Paramore to cover Cyndi Lauper's "Girls Just Wanna Have Fun." A very pants-less, very enthusiastic Williams bopped to the stage after Musgraves sang the first verse and made some serious magic, harmonizing throughout the chorus. It's peak horse girl and pop punk cultures combining, and I feel Very Seen.
Despite Williams being on a social media hiatus, Paramore sent out a "big yeehaw" to Musgraves on Twitter following the incredible performance. Stans in the replies are demanding an official collab (and perhaps, HD footage of the performance) between the two vocalists, and I can't help but aggressively echo that sentiment.
Earlier this week, another Musgraves concert demanded to be obsessed over by the internet, as she rode out on a horse at the Houston Livestock Show and Rodeo in Texas. Later in the evening, she paid tribute to Selena by singing the late icon's song "Como La Flor" at the same venue that Selena played her final show.
With Musgraves deservedly snagging the Album of the Year Grammy earlier this month, it seems that this queen is finally getting the adoration she deserves and won't be leaving your Twitter timelines anytime soon. But, it's what we all need and deserve.