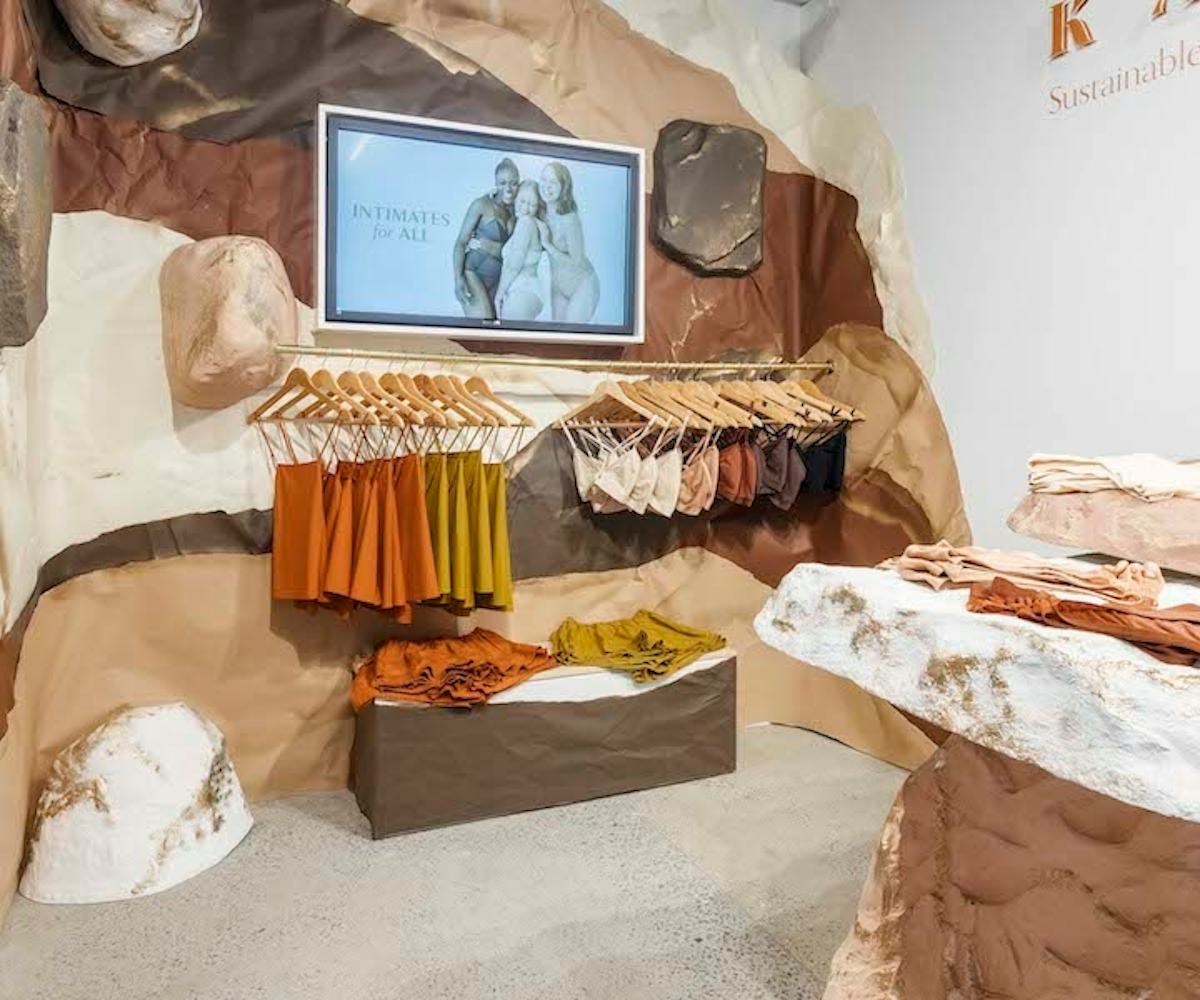 Courtesy of Kala
Recycle Your Old Bras With This Sustainable Intimates Brand For Earth Day
And get a discount on new ones
Eco-friendly intimates brand Kala wants you to get rid of your old bras the right way this Earth Day. Starting today, at the Kala NYC pop-up shop, trade in the ones that sit at the back of your drawer or have a wire poking out that you *swear* you're going to fix, and while you're there, find a replacement that's more sustainable than what you probably started with.
According to a press release from the brand, "Customers who donate their old bras for reuse and recycling will receive 22 percent off their next Kala bra purchase in honor of Earth Day on April 22nd." That will definitely ease clothing hoarders like me into parting with their worn-in lingerie.
Kala's pop-up shop is located in Showfields and will be accepting bras for recycling from 11am to 8pm. If you're not in NYC, but still want to up the eco-friendliness of your intimates drawer, Kala is available to shop online as well. All the products are made from all-natural and/or biodegradable materials in America by local artisans who are paid fair wages.