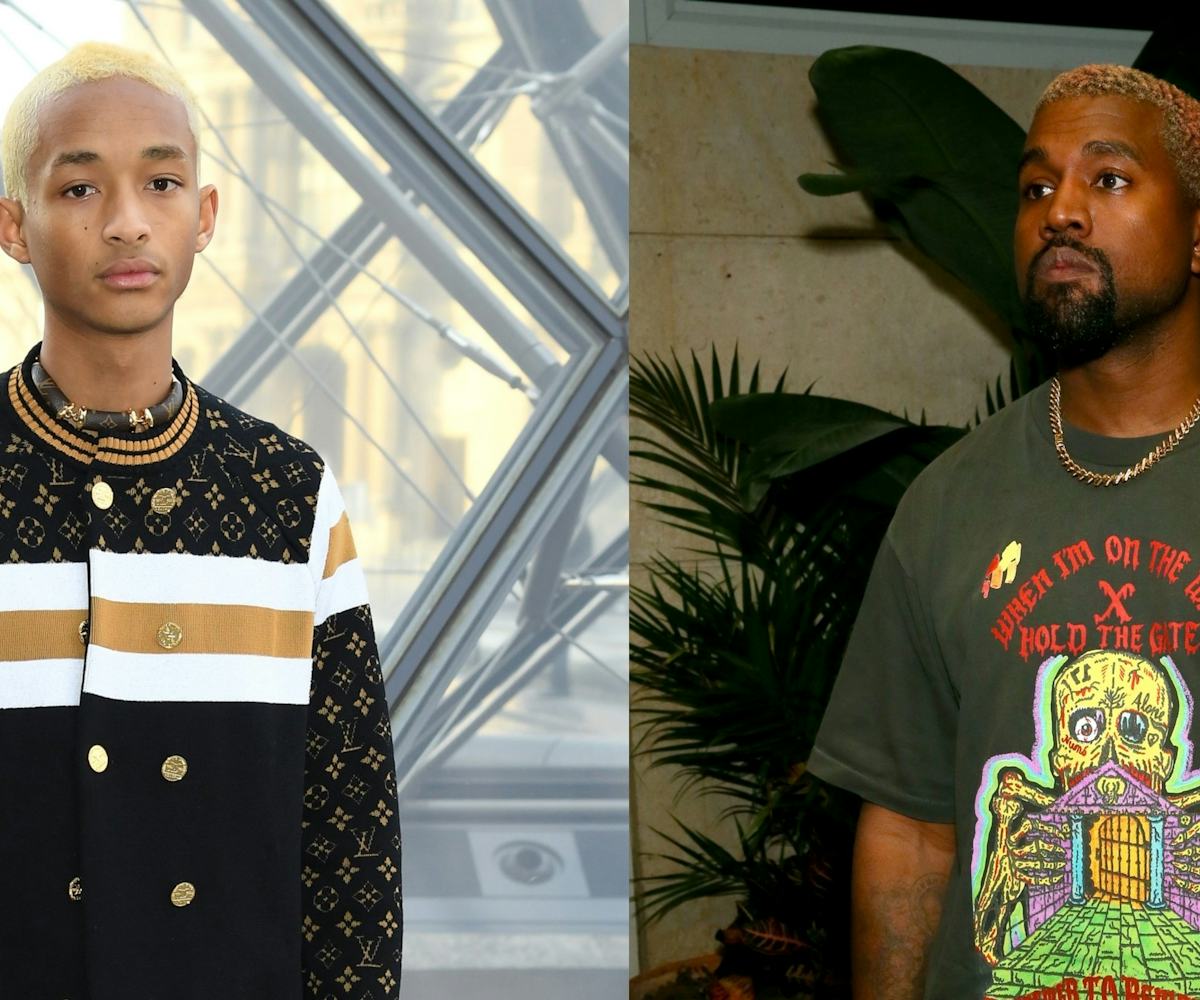 Photo by Pascal Le Segretain / Astrid Stawiarz / Stringer / Getty Images.
Jaden Smith Will Play "Alternate Reality" Kanye West In New Series
Get ready for the mind games
When I think about it, Jaden Smith playing a young Kanye West doesn't seem that far-fetched. If I did, I'd have to change my tune pretty quickly because the two are working together on a new Showtime project where the setup is exactly that. But if you think this is just a regular old biopic, you obviously don't know West or Smith.
Ever the envelope pushers, the two entertainers are collaborating on an anthology series that "examines the many doors of perception," according to Deadline. Titled Omniverse, the first season will explore the ego from the perspective of an "alternate reality Kanye West." Is anyone else getting hip-hop-meets-TheOA vibes?
The show also sees Smith executive producing alongside West, Scooter Braun, and Lee Sung-jin, who wrote the show which Showtime already put into production. Given that West and Smith pride themselves on being free-thinking innovators, what this surely means for the viewers is a mindfuck of a television show that will likely leave them in a state of utter confusion. At least the episodes are only 30 minutes long.