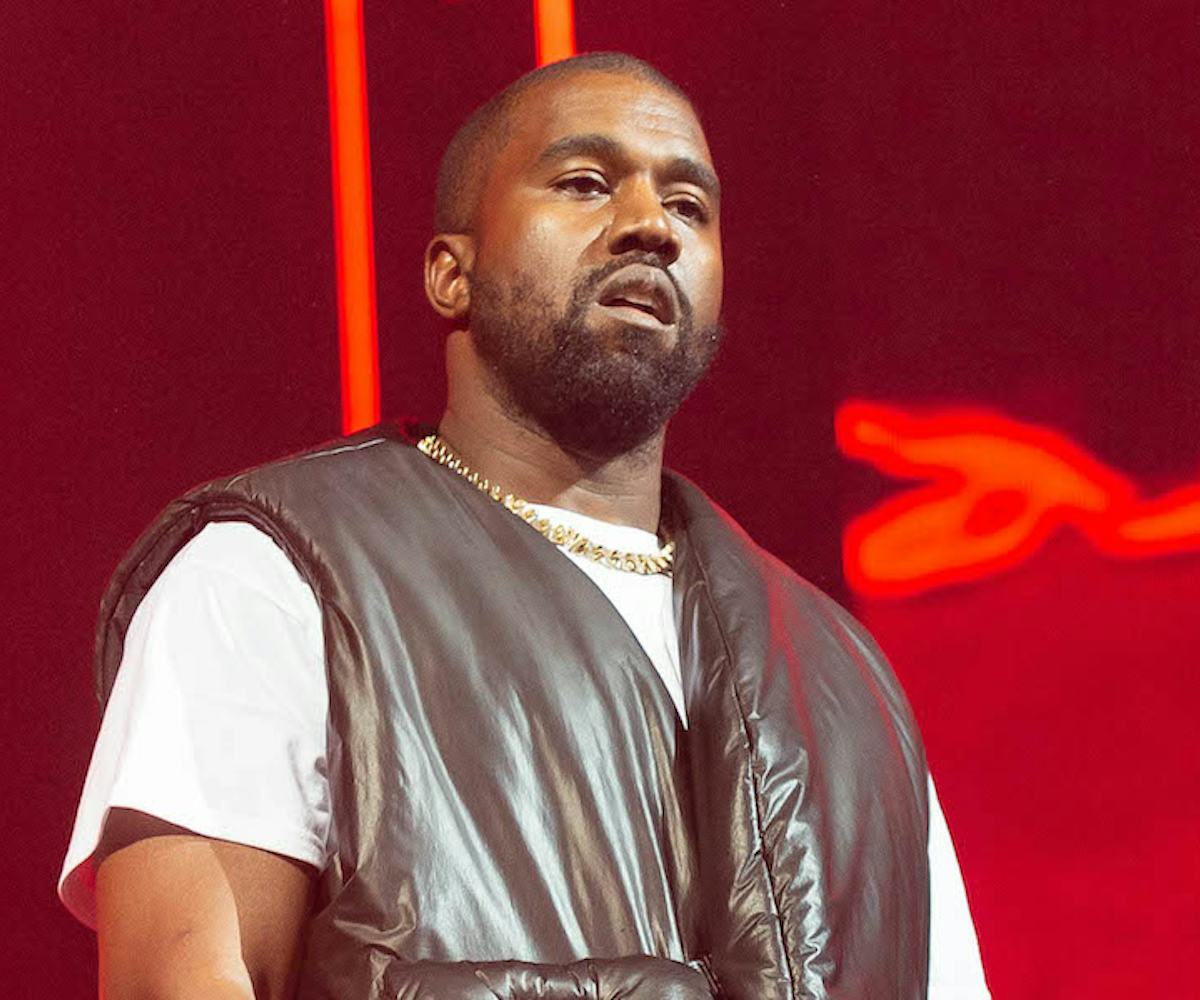 Photo by Cindy Barrymore/Shutterstock
Kanye West Reveals Cryptic Trailer For 'Jesus Is King' IMAX Film
The harmonies are on point, at least
Kanye West may or may not release his album JESUS IS KING next Friday, but the accompanying IMAX film is ready to hit the big screen. Late Thursday, a trailer for the film was released, but the content did not clue us into anything specific about what to expect, other than tight harmonies from West's Sunday Service crew.
The official synopsis for IMAX describes the film as a "one-of-a-kind experience" featuring "songs arranged by West in the gospel tradition along with new music from his forthcoming album JESUS IS KING." Presumably, the trippy Christian remixes of Nirvana's "Come As You Are" and "Smells Like Teen Spirit" will make an appearance — or, at least, something just as uncomfortable to listen to. The film was shot this past summer in the Roden Crater, which IMAX describes as "visionary artist James Turrell's never-before-seen installation in Arizona's Painted Desert." West poured a cool $10 million into the creation of the Crater at the top of 2019, giving Turrell the financial boost he needed to complete the project after several decades of work.
A tunnel from within the Roden Crater is shown in the trailer; the camera zooms in on the light at the end of it as West's choir sings in dramatic harmony: "Saved by his grace/ it's in his will/ his will." A single slide quotes biblical passage Mark 1:15 just before transitioning to a title card. West doesn't appear once in the trailer, nor does his choir, so we'll have to wait until next Friday to find out what's going on.
Watch the trailer for Jesus is King below, to be released on October 25.