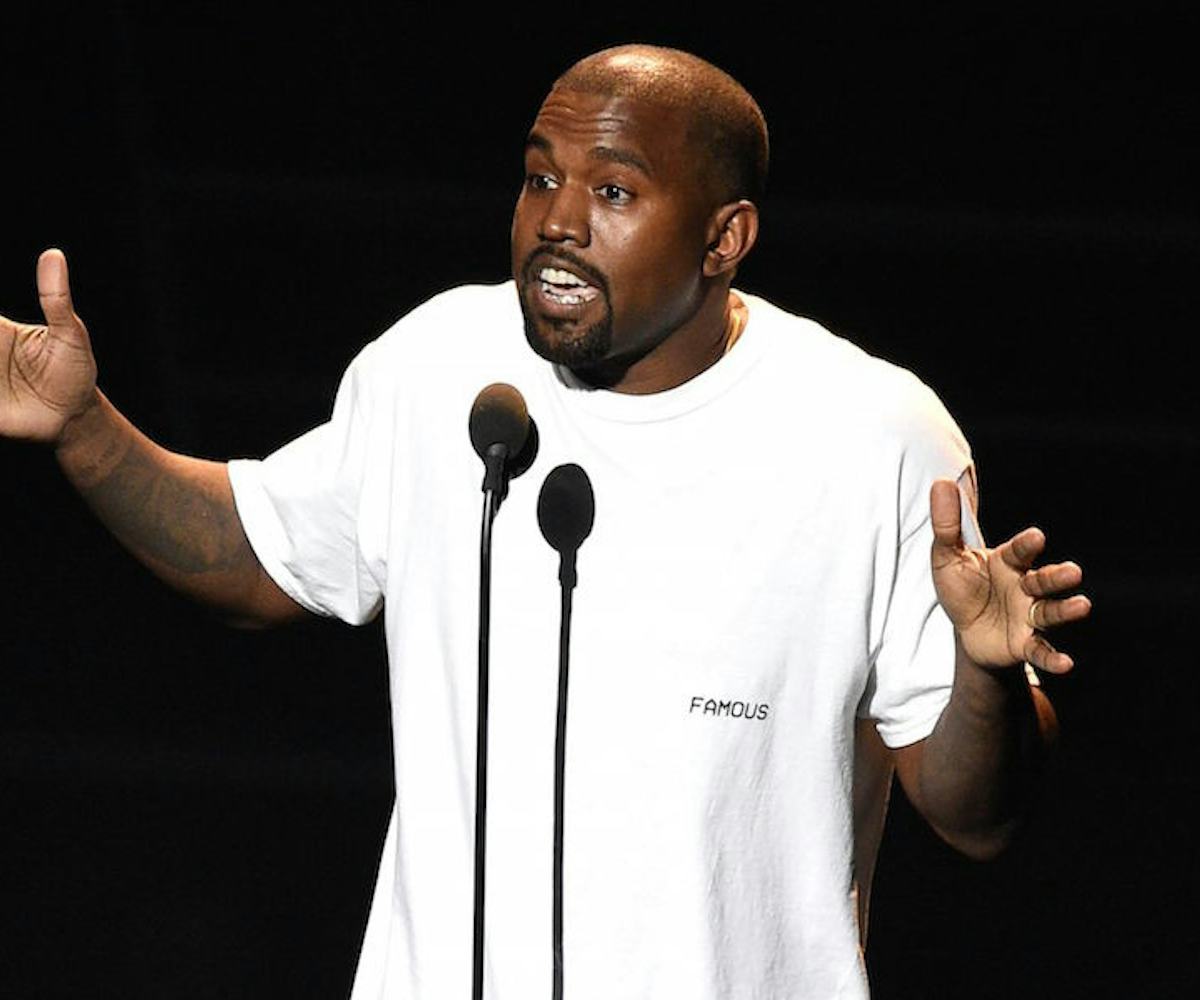 Photo by Chris Pizzello/Invision/AP/Shutterstock
Kanye West Is Apparently "No Longer Making Secular Music"
'Jesus is King' is the new standard
Kanye West's forthcoming album Jesus is King may not have arrived this past Friday as planned, but new alleged details of West's career moving forward have surfaced. On Saturday, West held an album listening event in Chicago, but phones were locked away so visuals and recordings wouldn't leak out to the public. Andrew Barber, creator of hip-hop blog Fake Shore Drive, recapped bits of West's listening party for the album via social media, and reported that West is done making music that isn't religious.
"Kanye also announced that he is no longer making secular music," Barber tweeted. "Only gospel music from here on out." However, West has referred to The Life of Pabloas a gospel album, so do with this new info what you will. In a separate interview, Barber told Fox Business that West stated he is "done being an entertainer," and well, I'll believe it when I see it.
Prior to the album listening, West's wife Kim Kardashian shared a handwritten track list from Jesus is King, scribbled on a Marriott Hotels notepad.
Notably, per Barber, "New Body" was the only song from this handwritten list to not actually appear on the album as played at the listening event. Barber also notes that Kenny G and Clipse (aka Pusha T and No Malice) are featured on the album, and shared the poster for West's previously announced documentary, which according to the poster, will only be shown in IMAX.