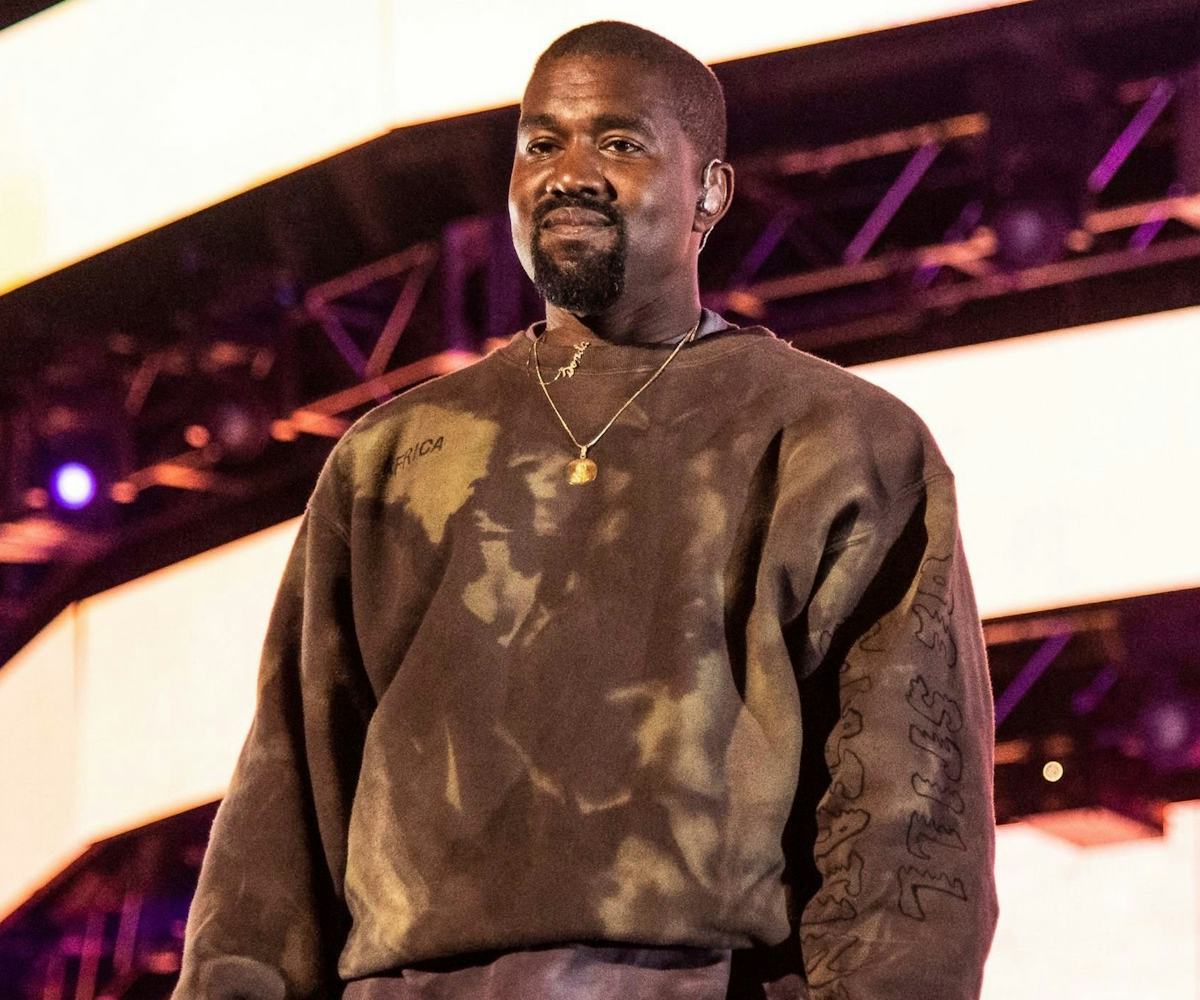 Photo via Amy Harris/Invision/AP/Shutterstock
Kanye West's Attempt To Trademark "Sunday Service" For A Fashion Line Is Exploitative
Kanye West wants to take his Sunday Service merchandise and turn it into a full-fledged fashion line, and he's currently trying to trademark the phrase "Sunday Service" to do so.
According to WWD, West has filed a trademark for the phrase for "bottoms, dresses, footwear, headwear, jackets, loungewear, scarves, shirts, socks, and tops." So, it looks like he's going to be producing more of the ridiculously priced merch that we saw when West took his Sunday Service to Coachella.
Even if you're not religious, it's easy to see why West's decision to trademark a phrase like "Sunday Service" is disconcerting. As NYLON's entertainment editor Sesali Bowen wrote, the optics of West's Sunday Service are complicated at best, and appropriative at worst, because, by performing a service filled with Black touchstones for a largely white audience, "this setup meant he was not only parading Black church practices around for white folks, but he was selling them as souvenirs." It's a critique that's only amplified should West start selling those "souvenirs" to the masses.
West isn't the first person who has exploited religion for personal profit, and he won't be the last. But it's an apt reminder that the answer to the question of "What Would Jesus Do?" is entirely different than that of "What Would Yeezus Do?"