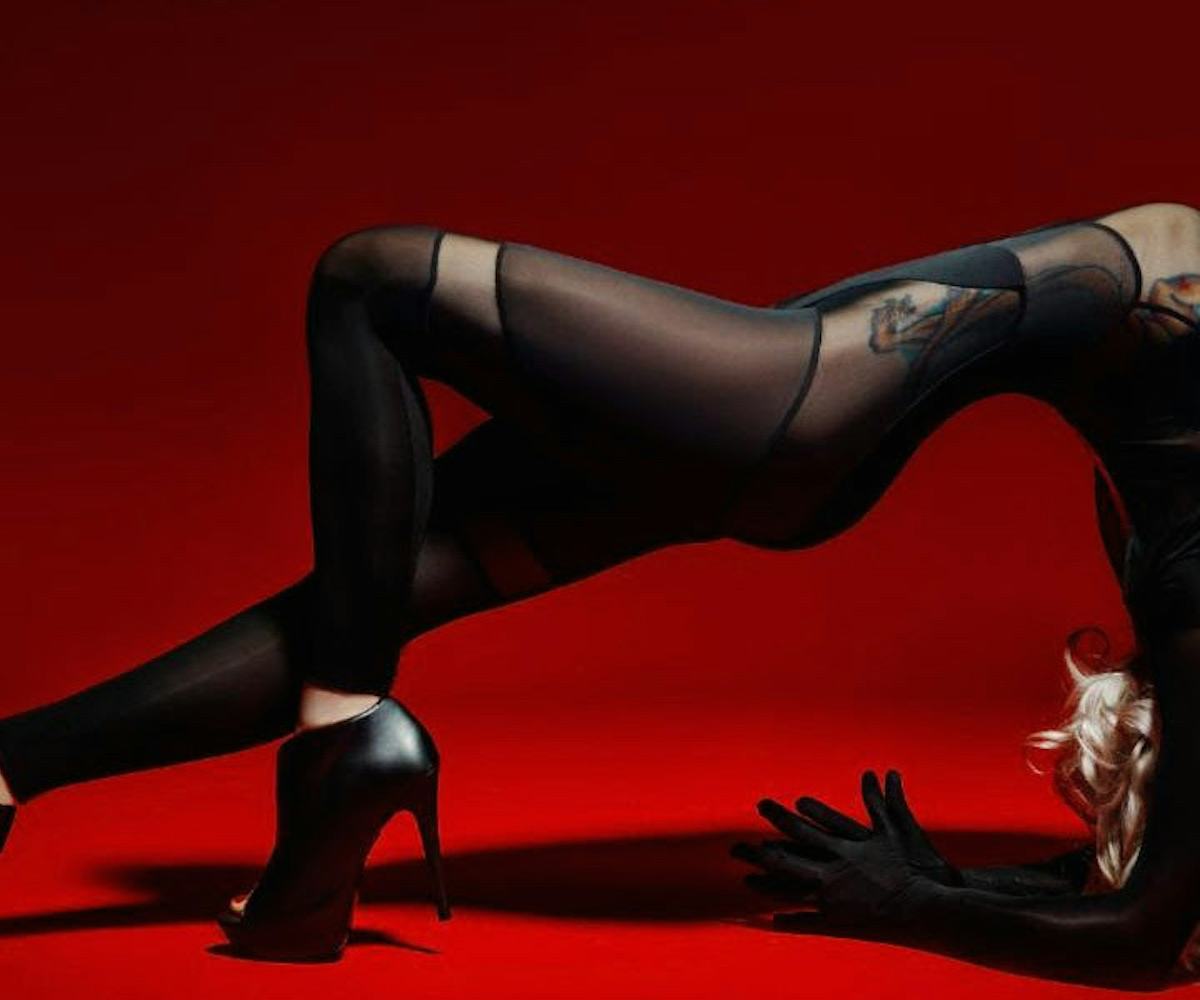 Courtesy of Kat Von D
Kat Von D Reveals Photos Of Her New Vegan Shoe Line, And It's Very Goth
She also announced a launch date
Kat Von D just announced the launch date for Von D Shoes, a collection of 32 very goth and totally vegan shoes, and revealed all the styles.
While the shoes, unfortunately, won't be here in time for Halloween, they are perfect for the year-round connoisseurs of everything witchy and spooky. Spiderwebs, bones, and crosses adorn some of the more bold selections, and platform booties, pointed-toe oxfords, and witchy kitten heels round out the collection.
"When I first became vegan, I found that finding vegan shoes was a lot more challenging than finding vegan food. I really felt like I could fill that void in the market by creating vegan shoes that are affordable, but built to last a lifetime," Von D shared in the release. "Finding vegan shoes of good quality that you are comfortable wearing because you know they are vegan was my main concern. I think that my team and I did a great job executing this, and I can't wait to hear what our customers have to say."
Aside from the materials being animal-friendly, Von D boasts that her products are all "ethically sourced, have a clean supply chain, and are made in healthy working conditions," per the press release. A portion of the proceeds from select styles will be donated to no-kill animal shelters.
Upon launch on November 1, Von D Shoes will be available to shop online in sizes 5 through 12 and priced from $90 to $350. View the full collection below.