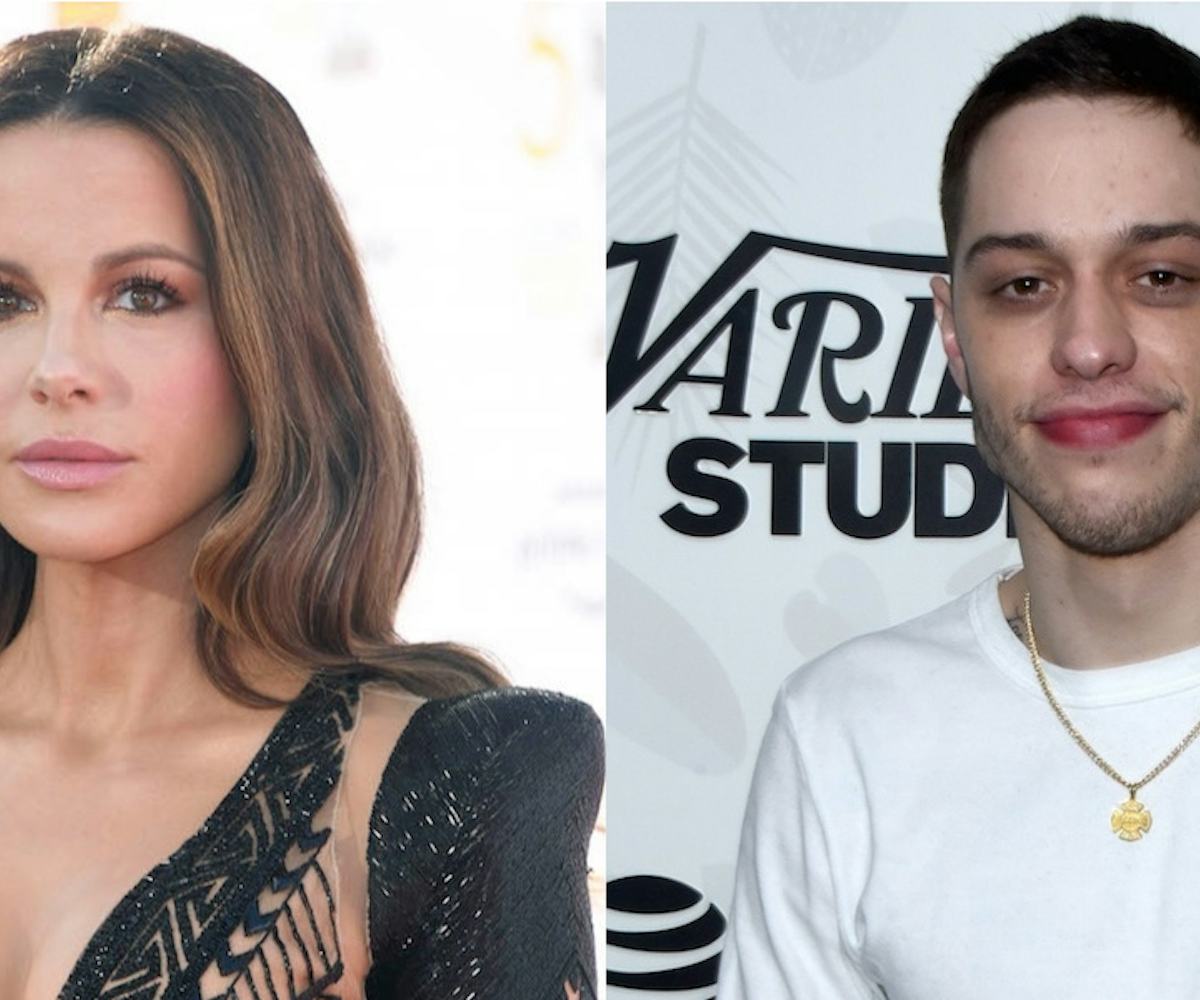 Photos by Frazer Harrison, Vivien Killilea/Getty Images.
Kate Beckinsale And Pete Davidson Have Reportedly Called It Quits
Another one bites the dust
Apparently, Pete Davidson and Kate Beckinsale are no longer dating, and until the news broke, I forgot how much we all used to care about their hot and heavy fling. According to a report by Entertainment Tonight, a source shared that the two are "still friendly but are not on romantic terms." So, there might not be bad blood, but there also won't be anymore uncomfortable make out moments meme'd across the internet.
The relationship wasn't free of criticism from the general public. On multiple occasions, the pair spoke out about how lame they found other people's negative opinions about them. Davidson brought his qualms to the Saturday Night LiveWeekend Update desk, listing names of older men dating much younger women who never received the same level of scrutiny that he and Beckinsale had for their age difference. It was truly surprising, to me, that anyone was that upset about how much older Beckinsale was than Davidson. Seeing their tongues down each other's throats on my timeline was much more upsetting, to be honest.
As for their actual relationship, Beckinsale previously said that the paparazzi had become a bit of a bother, but that they were worth putting up with for the right person. "I'd rather not have people hiding outside my house," she told Los Angeles Times, adding, "I think if you liked the person less, you would bow out of it." Well, obviously they have bowed out of it since. But, was it because of the paparazzi? Or, did Davidson open his mouth again and remind her that he's kind of a dick? Either way, I can't wait to forget about their breakup just as quickly as I forgot how much I had cared about their relationship in the first place.