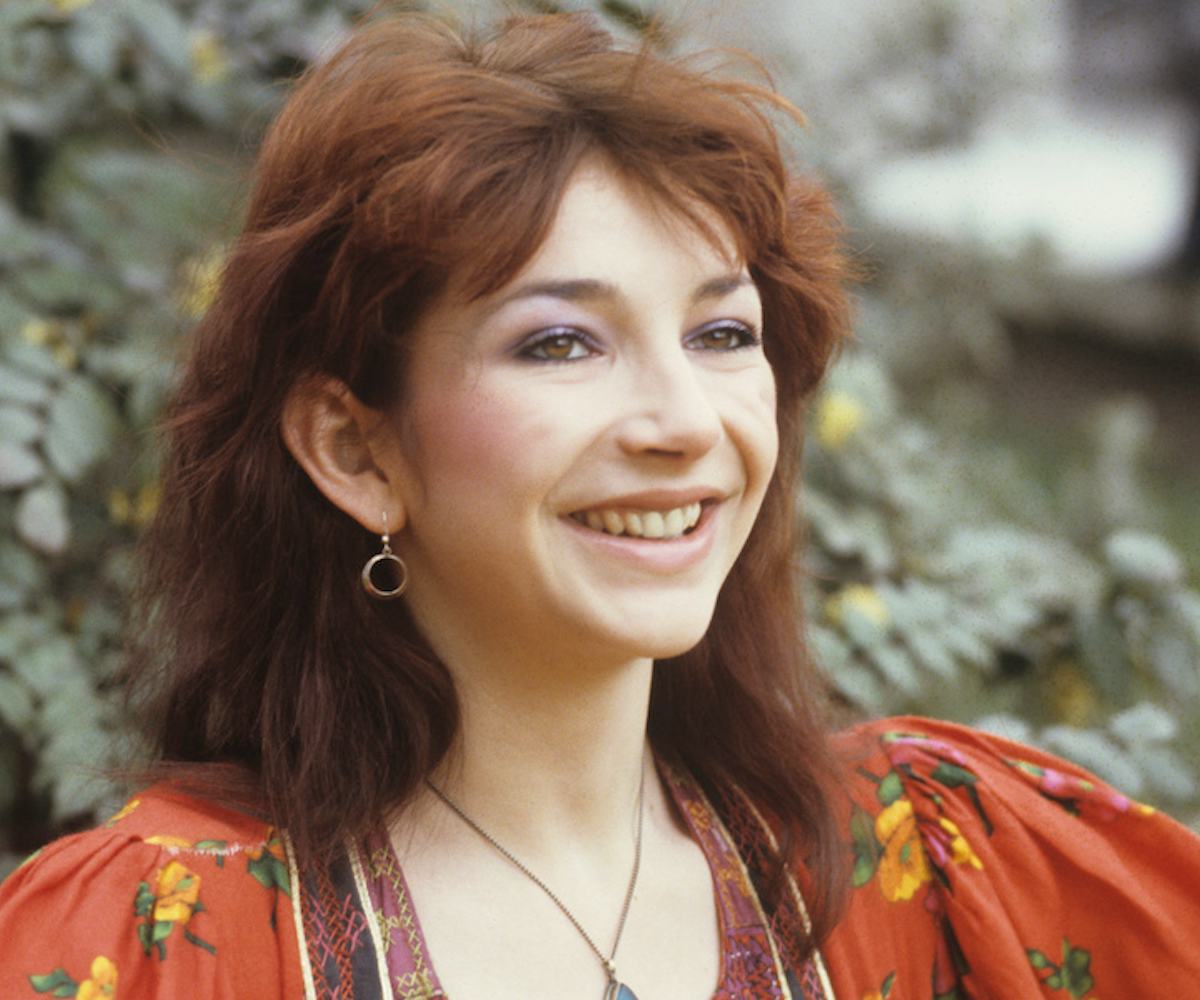 Photo by David Redfern/Redferns
Kate Bush Waited 25 Years To Release "The Man I Love" Video
Back in 1994, Kate Bush covered George and Ira Gershwin's classic "The Man I Love." Now, 25 years later, she's released the accompanying music video which was recorded way back then. In the black and white visual, Bush stands in front of a selection of instrumentalists to deliver a sultry performance. It, like all of Bush's music, has aged oh so well
The artist has always had a knack for becoming another character for her songs, and for "The Man I Love," her tight vibrato takes the spotlight as she sings of a stereotypical romance. It's a performance she's reviving for her forthcoming collection of B-sides and rarities, The Other Sides, which according to Pitchfork, is set to be released this Friday, March 8. Bush released this 25 year-old video to her site in anticipation of the record release. She recalls of the song's creation:
This romantic song was written by George and Ira Gershwin and when Larry Adler put an album together of their songs, called The Glory of Gershwin, he asked me to sing this beautiful song. The album was produced by George Martin. I was very fond of George—such a special talent and creative spirit, a really gentle man, very kind and incredibly interesting. It was a great honour to work with him and Larry. George and Larry were very different personalities ( Larry was a real character), but they made a great creative combination.
Watch the video for "The Man I Love," below, and peel through Bush's site to hear the rest of the songs she's dug up ahead of the The Other Sides release, including a cover of Elton John's "Rocket Man."