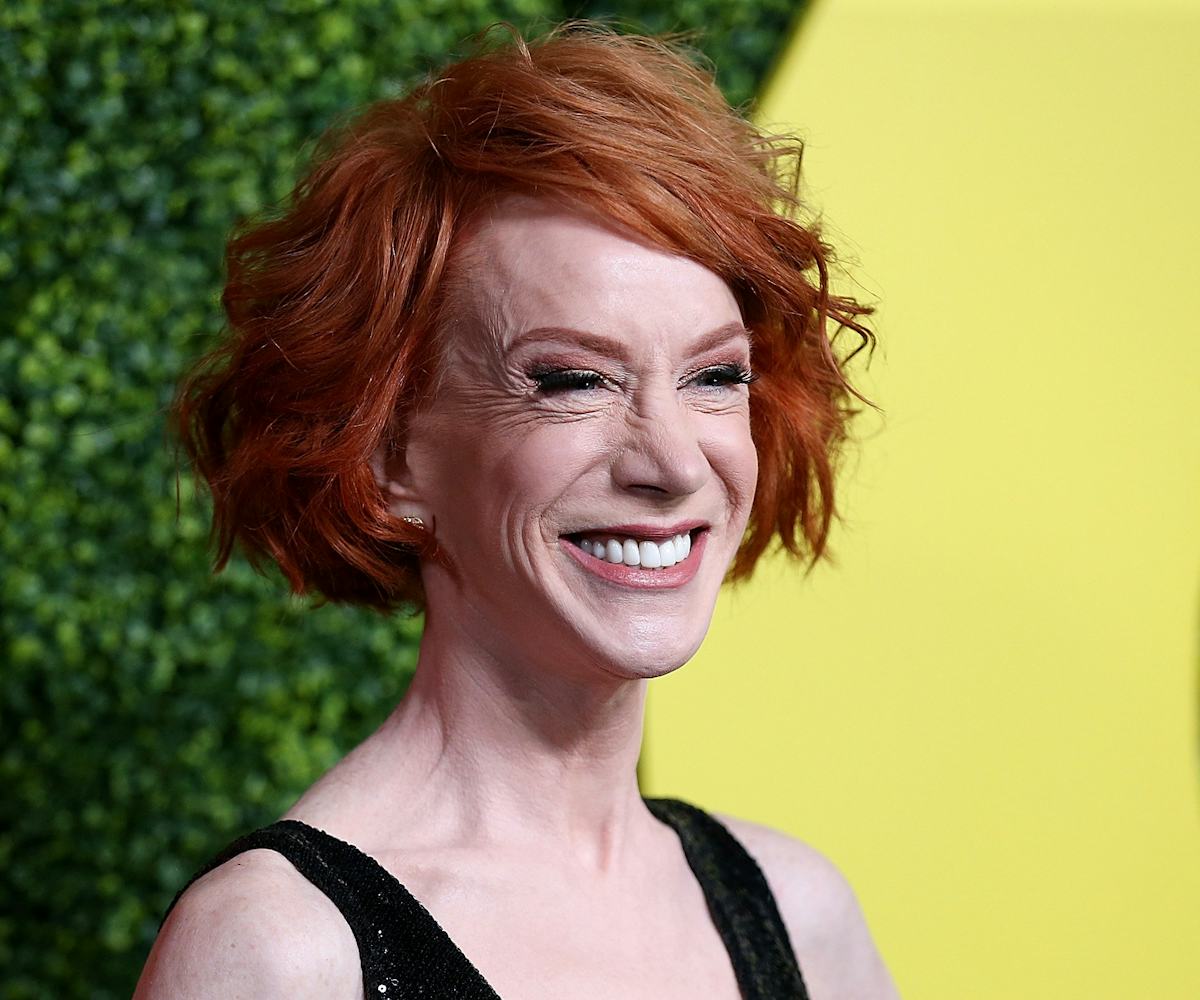 Photo by Phillip Faraone/Getty Images
Kathy Griffin Calls Out No Women Among Top-Paid Comedians In 2018
What's worse, only one has ever made the list
Among the Forbes list of 10 highest paid comedians in 2018, zero of them were women, and Kathy Griffin made sure it didn't go unnoticed. While the comedian offered no direct commentary, she captioned a tweet with Forbes' list "No Women."
In years past, only one woman has made the list—Amy Schumer, in 2017—showing a clear lack of diversity in the industry. The consistency of the list each year also goes to show that the industry has been stagnant when it comes to power players; the only comedian making the list that didn't make it in 2017 was Ricky Gervais due to a hefty tour completed this past year. Jerry Seinfeld has topped the list since its creation except for one year when Kevin Hart, who recently dropped out from hosting the Oscars following the resurfacing of homophobic tweets and is second on this year's list—pushed through to No. 1.
Forbes notes the way that streaming platforms could alter the way this list could look; 2018 saw the rise of many female comedians to public acclaim, from Awkwafina, who is set to star in her own comedy special on Comedy Central, to Hannah Gadsby, who won over the internet with her Netflix special Nanette, so perhaps the streaming platform could assist in changing what this list looks like in the long run. The Wrap also notes that, although Ellen Degeneres was ineligible for this year's list because she qualifies as a talk show host, her forthcoming Netflix comedy special could easily shake up the list.