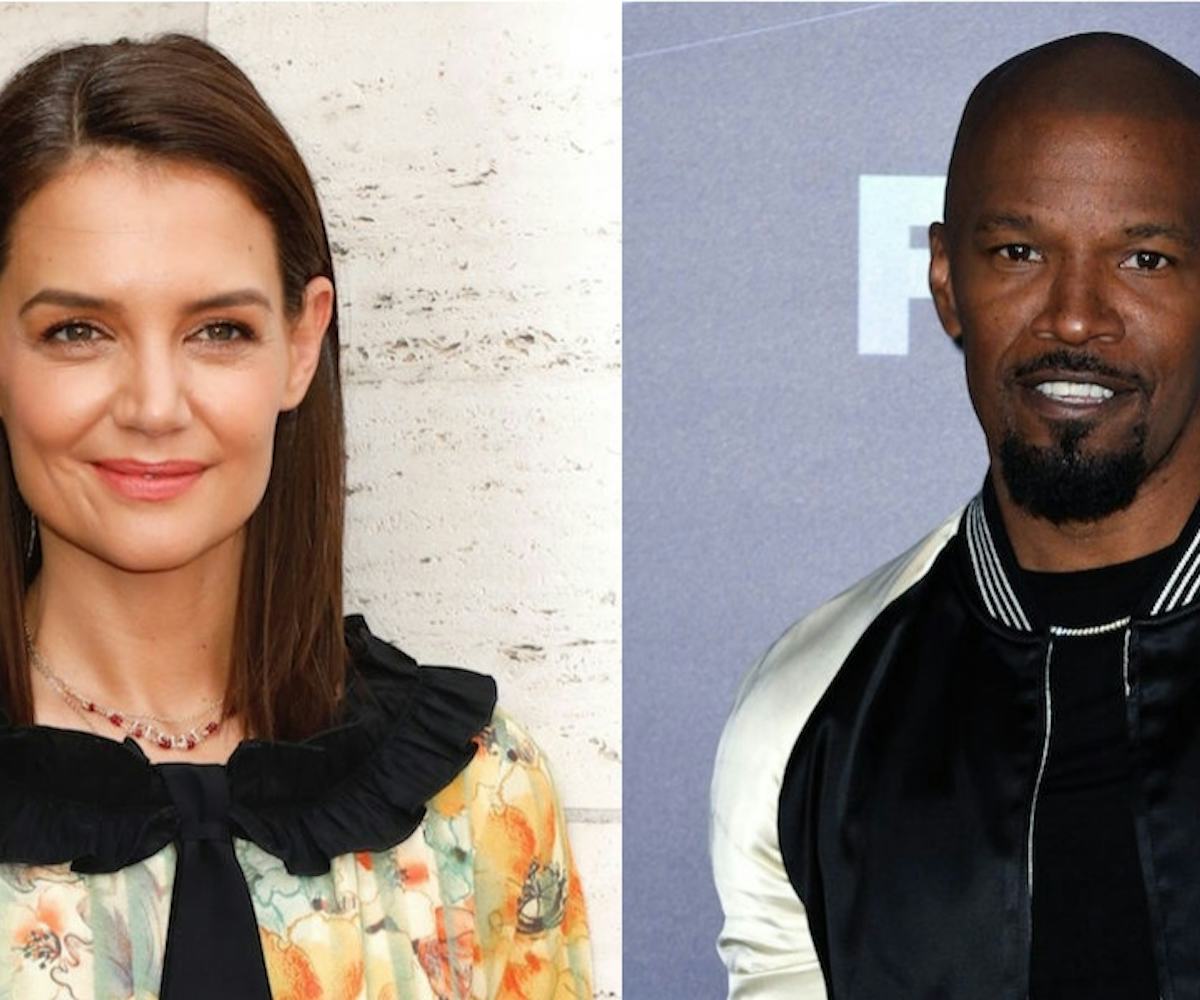 Photos by Gregory Pace/Shutterstock, Kristin Callahan/ACE Pictures/Shutterstock
Katie Holmes And Jamie Foxx Have Apparently Called It Quits
They'd never actually confirmed they were together in the six years they are assumed to have been dating
Katie Holmes and Jamie Foxx have allegedly broken up after six years together. Sources have confirmed to both Peopleand Page Six that the couple split back in May of this year, not long after appearing at the Met Gala together. Their joint attendance at fashion's big night was a rarity for the reclusive duo, who had never publicly confirmed their romantic ties.
Per Page Six, Holmes was recently overheard at New York City restaurant La Esquina confirming the breakup to a friend. "What Jamie does is his business—we haven't been together for months," the actress allegedly stated.
The news of their breakup comes just days after Foxx was spotted holding hands with his young protégé, model and singer Sela Vave, who reportedly graduated high school in 2018. However, hand-holding isn't necessarily romantic, and a source told People of Vave's relationship with Foxx, "She's just a girl he's helping out, a young singer."
So, that's that!