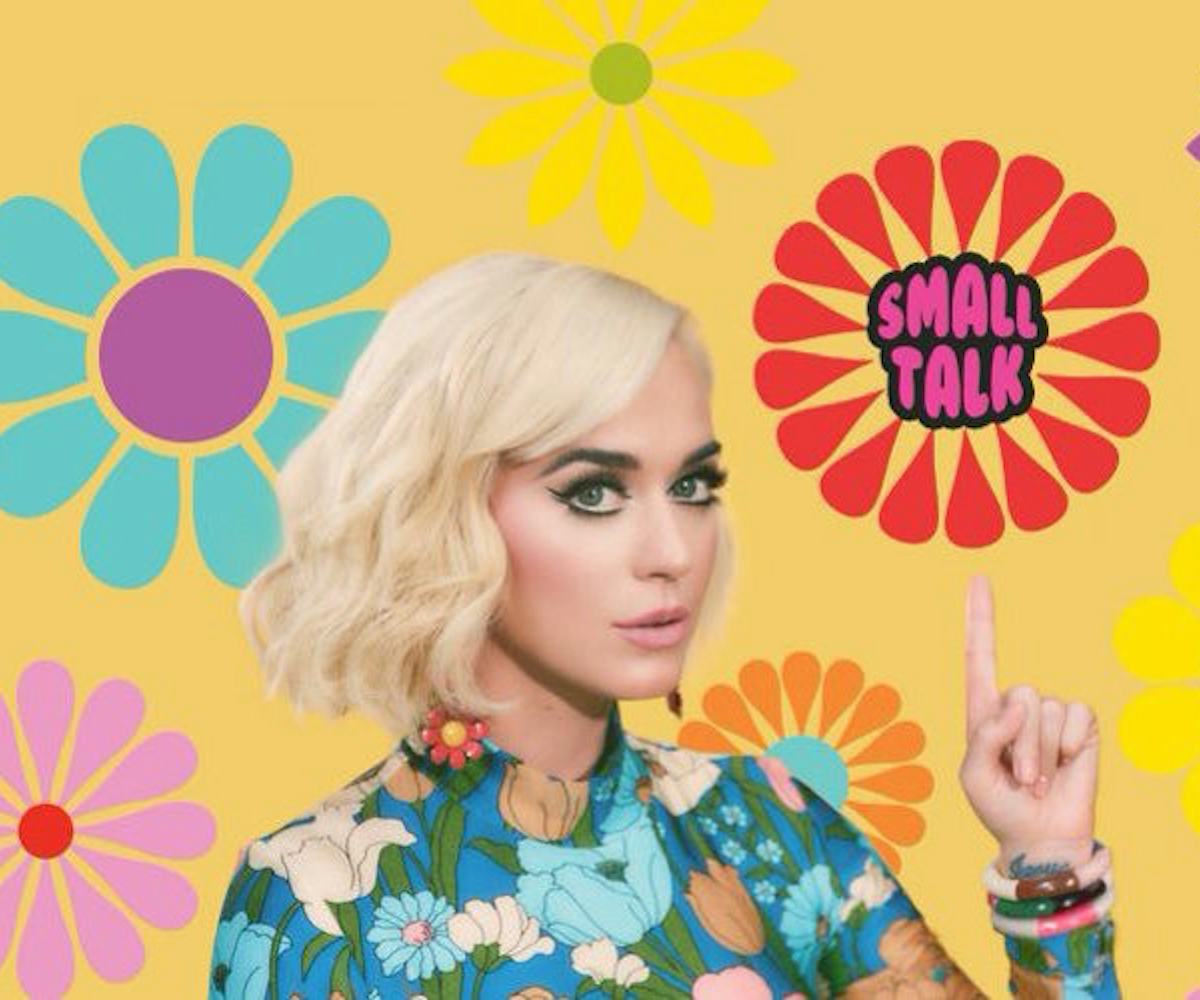 Photo via @katyperry on Twitter
Katy Perry's New Breakup Song "Small Talk" Is Actually Great
Does she have a heartbreak album in the works?
Katy Perry has just released her second breakup anthem since 2019, dropping the track "Small Talk" earlier today. The song also marks her second solo release since her 2017 album Witness, so Perry might just be on her way to winning over all the lovelorn with a new album of heartbreak bops later this year (but that's just my guess).
"Small Talk" was co-written and co-produced by Charlie Puth; it offers up a more reserved vocal performance than "Never Really Over," and also has a minimalist approach to accompaniment, like any classic Puth hit. Even if you're not the biggest fan of Perry's, these two songs are really making a case for putting her new music on heavy rotation and maybe reconsidering your non-fan status. Suddenly, the pre-Witness era doesn't seem like such a distant memory. Perry has bops!
The singer shared a cutesy lyric video along with the track, featuring two former lovers reenacting the awkward stage of going from "strangers to lovers" and back. The lyrics are funny and very relatable, with Perry singing, "Isn't it weird that you've seen me naked?/ We had conversations 'bout forever/ Now it's 'bout the weather' okay." I feel that.
Listen to "Small Talk" below.