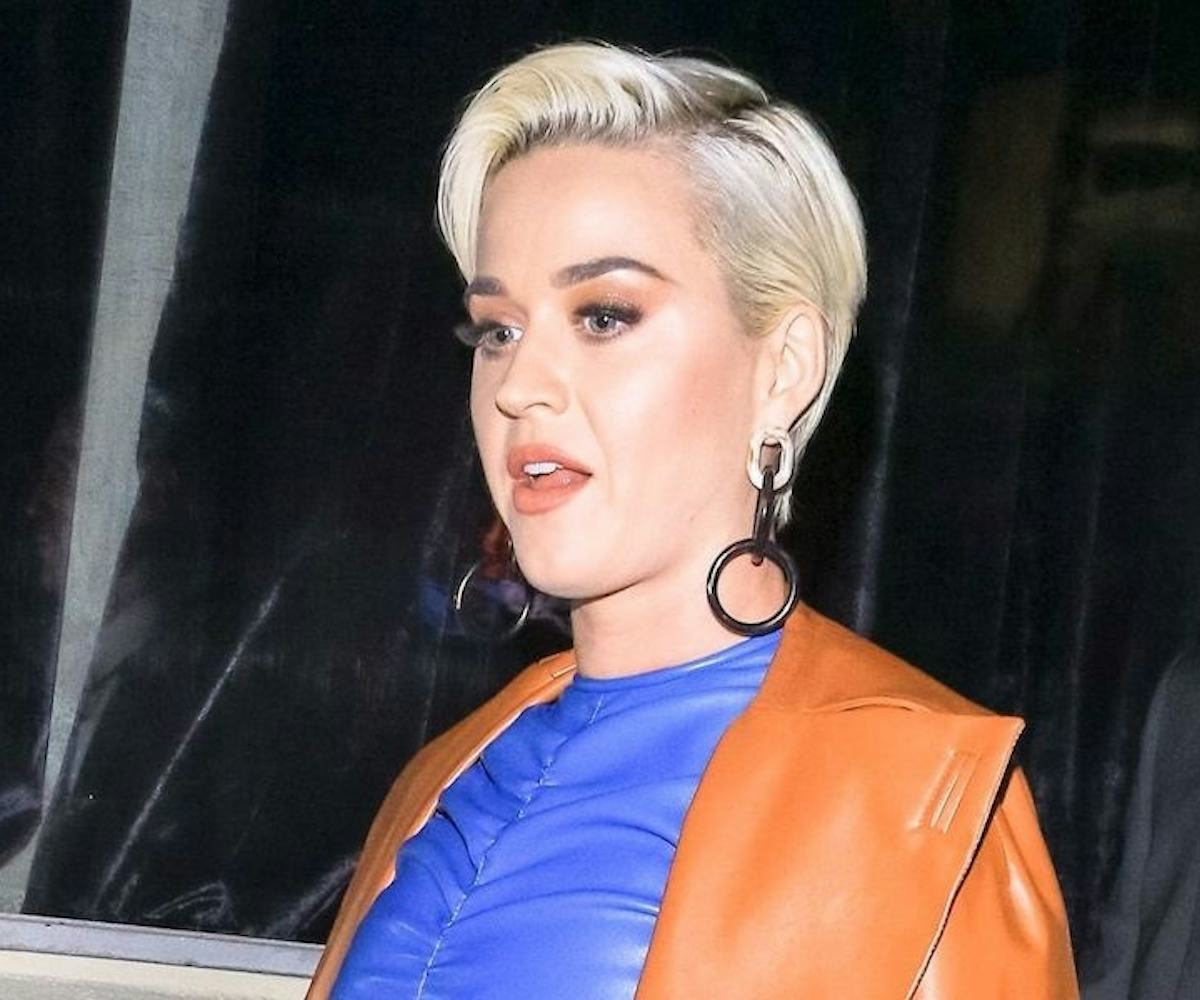 Photo by Shutterstock
Katy Perry Has Been Accused Of Harassment By A Second Person
Perry allegedly made unwanted advances on a reporter at a party
Georgian-born Russian television host Tina Kandelaki alleges that Katy Perry made unwanted advances on her at a private party, per Consequence of Sound. This news comes just two days after Perry's "Teenage Dream" video co-star accused the singer of sexual misconduct.
Consequence of Sound shares the news, first reported on by Russian media outlet Starhit. Per the translation, Kandelaki claims Perry was intoxicated when the events occurred. Without revealing what exactly happened, Kandelaki says she rejected Perry's advances and that the pop singer "immediately found herself a new victim for kisses, hugs, and dirty dancing."
Josh Kloss, a model and "Teenage Dream" star, posted to Instagram earlier this week, detailing an event which also allegedly took place at a party. He said that, as he introduced his friend to Perry, "she pulled my Adidas sweats and underwear out as far as she could to show a couple of her guy friends and the crowd around us, my penis." Perry has yet to respond to either of these two claims.
One year prior, Perry made an unwanted advance that was broadcasted on national television. In March 2018, during early rounds of auditions for American Idol, Perry kissed a 19-year-old contestant without his consent. The young man told The New York Times after the incident that, while he didn't feel sexually harassed, he was "uncomfortable" and "would have said no" if she asked.