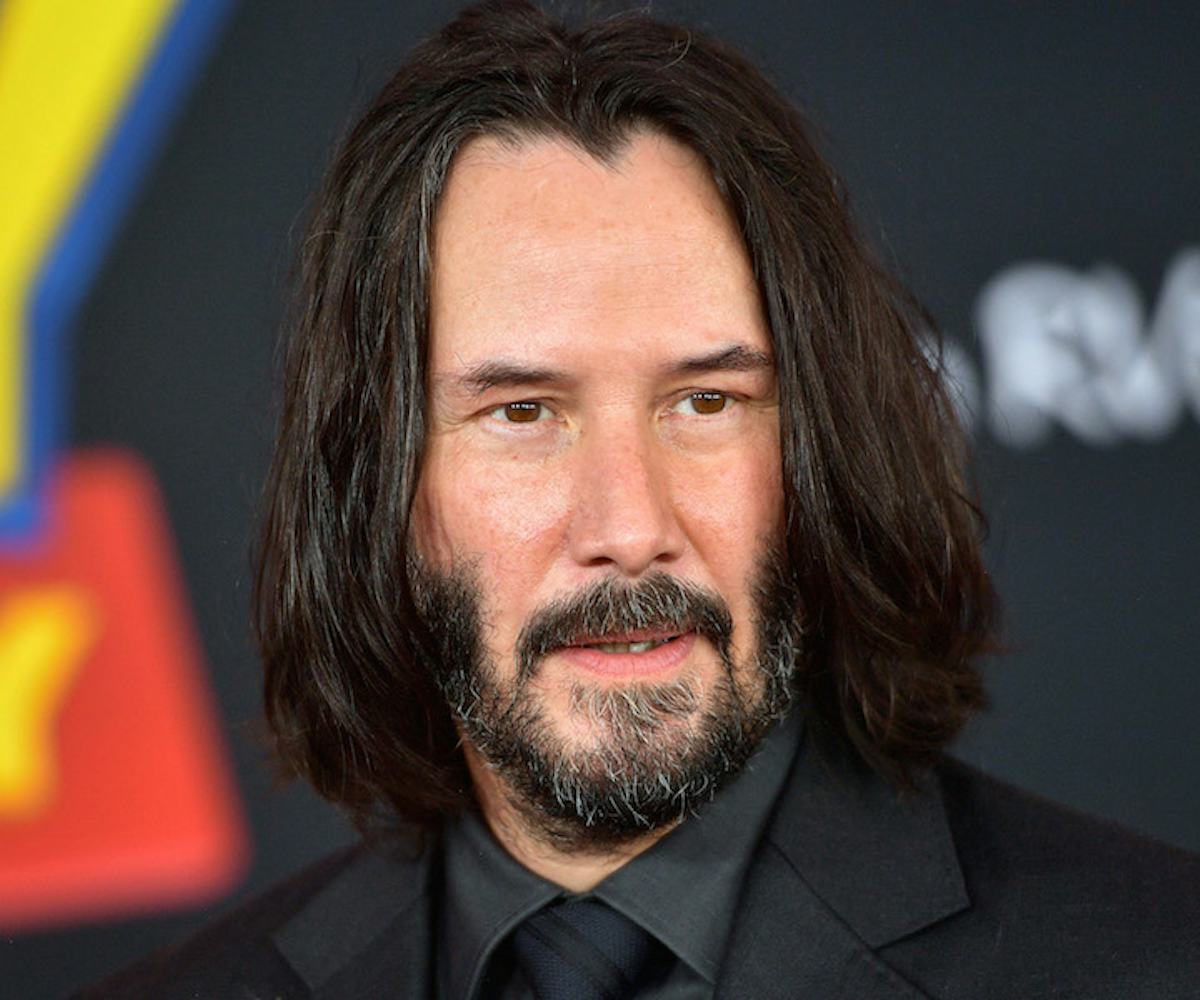 Photo by Matt Winkelmeyer/Getty Images
Keanu Reeves Has No Clue How Much The Internet Loves Him
Keanu Reeves had absolutely no idea that pretty much everyone on the internet wants him as their boyfriend. Apparently, despite the outpouring of adorable interactions with Reeves that have been shared by fans, Reeves hasn't logged on to see just how much he is loved online (and off). On the red carpet for the Toy Story 4 premiere, Entertainment Weeklybrought up his online popularity and Reeves couldn't have been more confused.
Host Melody Chiu asked Reeves, "Now you've been dubbed the internet's boyfriend. How do we feel about that?" To which Reeves immediately replied, "I've been what?" No, seriously Keanu. We love you. "I didn't know that… That's wacky," he replied. "The positivity is great. It's really special how [Always Be My Maybeand John Wick 3] have been embraced." It's probably the most humble and wholesome response a guy could have to learning the digital world has a raging crush on him.
Can someone take Reeves on a little scroll through Twitter for a moment? This self-dubbed "lonely guy" needs to know how adoring—and thirsty—his fans are. But, unfortunately, the action king might not have time to sit down and soak up all the love, as he mentions in the EW interview, he's getting right back to work by picking up a decades-old role with the third film in the Bill & Ted franchise.