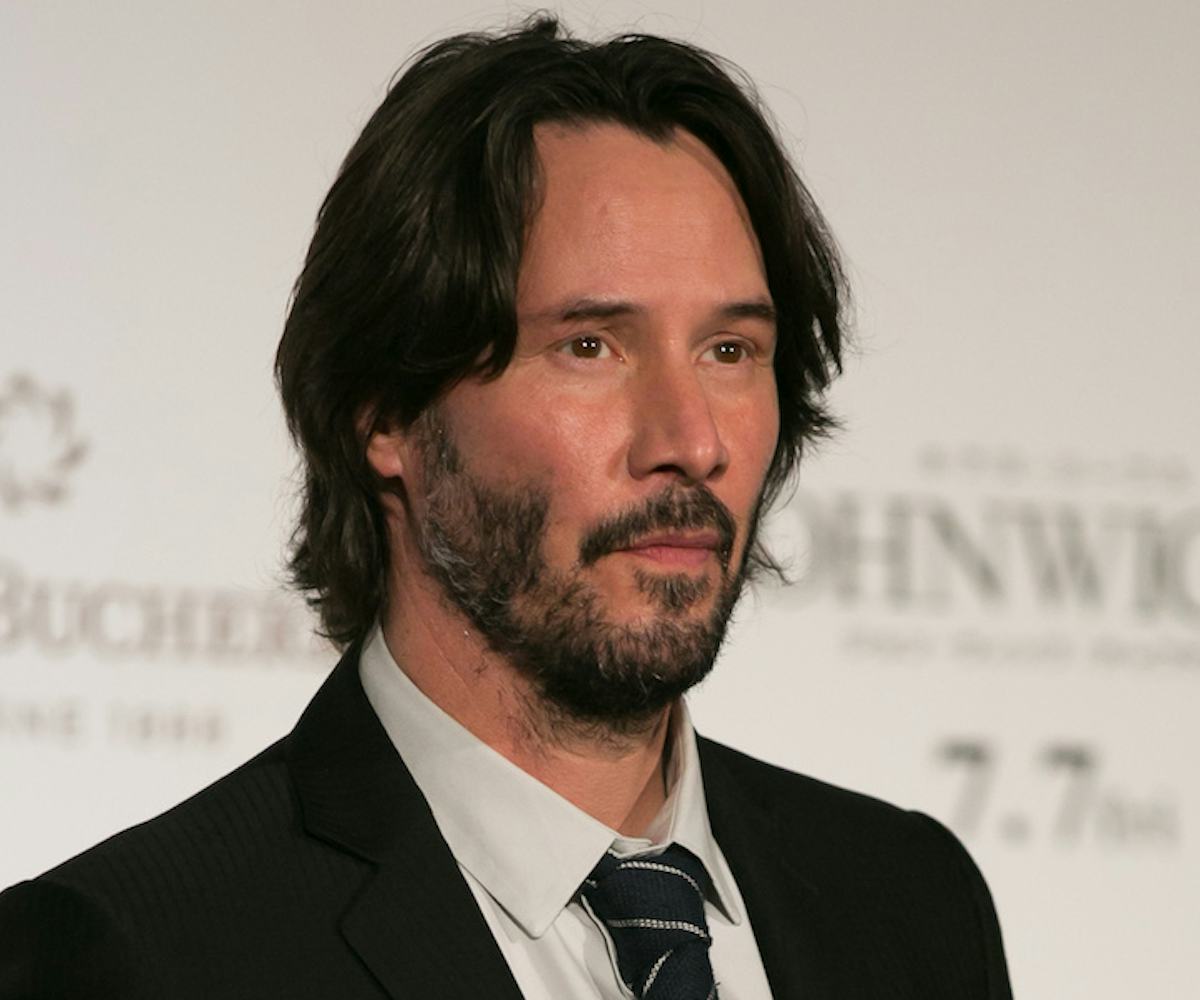 Photo by Christopher Jue/Getty Images
Keanu Reeves Is Now A High-Fashion Icon Thanks To YSL
He's the new face of the brand
Keanu Reeves just became the face of YSL. We already knew he was an icon of the big screen, and it's about time that he got the fashion designer treatment all the time, not just when he's walking the red carpet. YSL shared the first images of Reeves' campaign to Instagram, and the two black-and-white shots alone could sell out the box office.
The style of the shoot is very fashion-meets-high-speed-chase; Reeves wears dark aviator shades and has perfectly tousled hair, as if he just dismounted his motorcycle. In the first image shared by YSL, Reeves dons a pinstripe suit and a black button-down. For the second image, he opts for a much more on-brand leather trucker jacket. If you didn't already share Winona Ryder's crush on the star (who might also be her husband?), peep these pics and try not to develop one.
While Reeves is just the face of the Fall/Winter '19 collection, I wouldn't complain if he popped up at any of the YSL runway shows during Fashion Week. Can you imagine the six-foot-one actor joining the ranks of Gigi Hadid and Kendall Jenner? Please save me a front row seat.