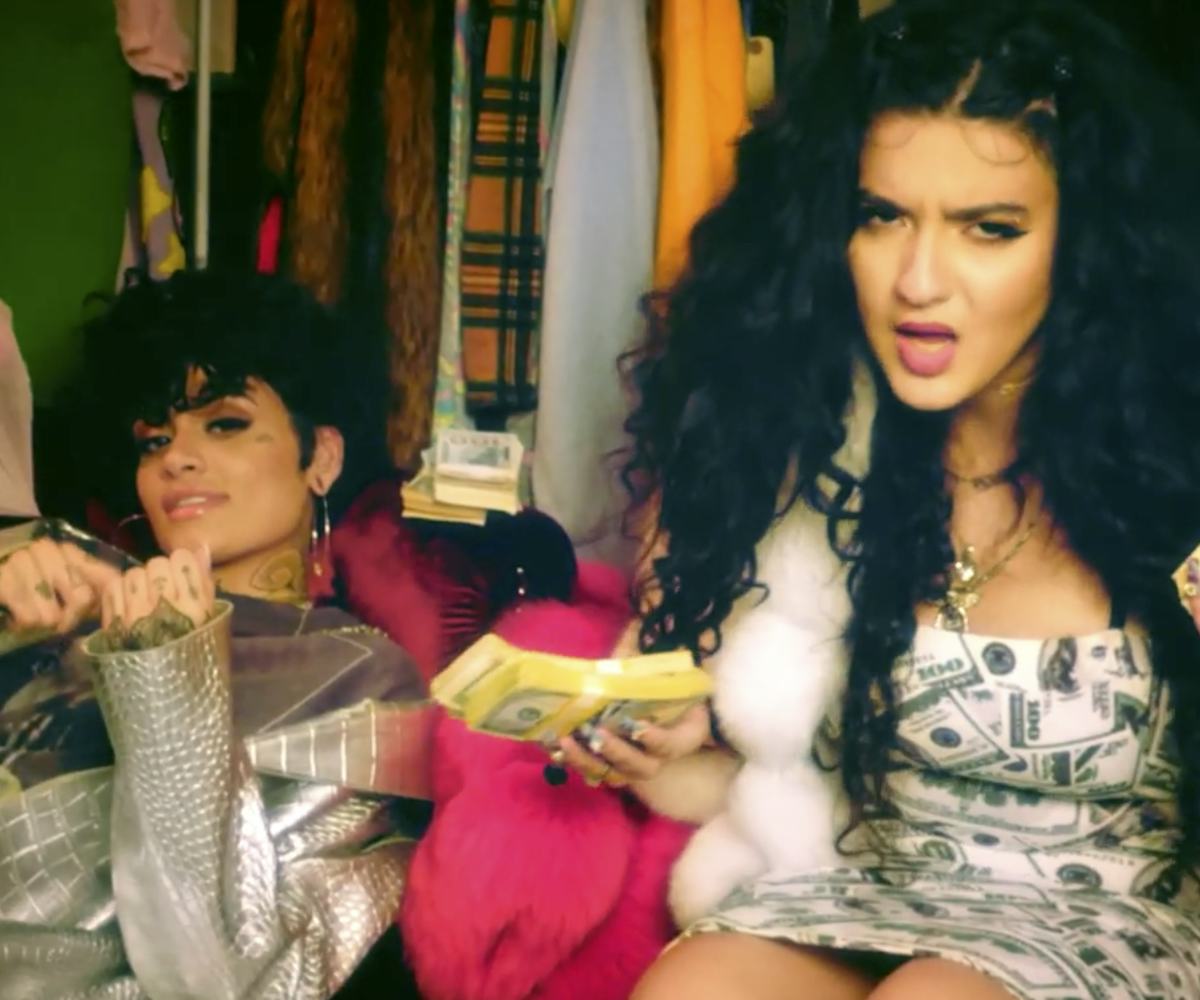 Photo via YouTube
Watch Dounia and Kehlani Scam Their Way To The Top In "Rich Girl Mood"
NYC-based singer Dounia has teamed up with NYLON cover star Kehlani for the heist-themed video for "Rich Girl Mood," from her new album The Avant-Garden. In an interview with Dazed, the social media star-turned-R&B musician called the song "a boastful ass anthem about female bosses."
The song, which features the two singers brandishing Champagne flutes and stacks of cash after looting a luxe boutique, comes across as a playful homage to headline-grabbing glamorous grifters of recent fame—but we can't know for sure. The video opens with a recording of a fake 911 call reporting a robbery perpetrated by two girls bearing an uncanny resemblance to two well-known singers (Kehlani and Doulia, duh). Security camera footage, courtesy of what they call a "Rich Girl Camera," shows the pair luxuriating prior to making a Bonnie and Clyde-style getaway in a convertible.
Dounia, a vocal proponent of body positivity on her Instagram, pointed out to Dazed the importance of showcasing the "natural bodies" of the twerking dancers surrounding the two in the video. Also worth noting is the immediately iconic line, "I'm bi-flexual/ debit or credit?" as delivered by Kehlani.
Check it out below.