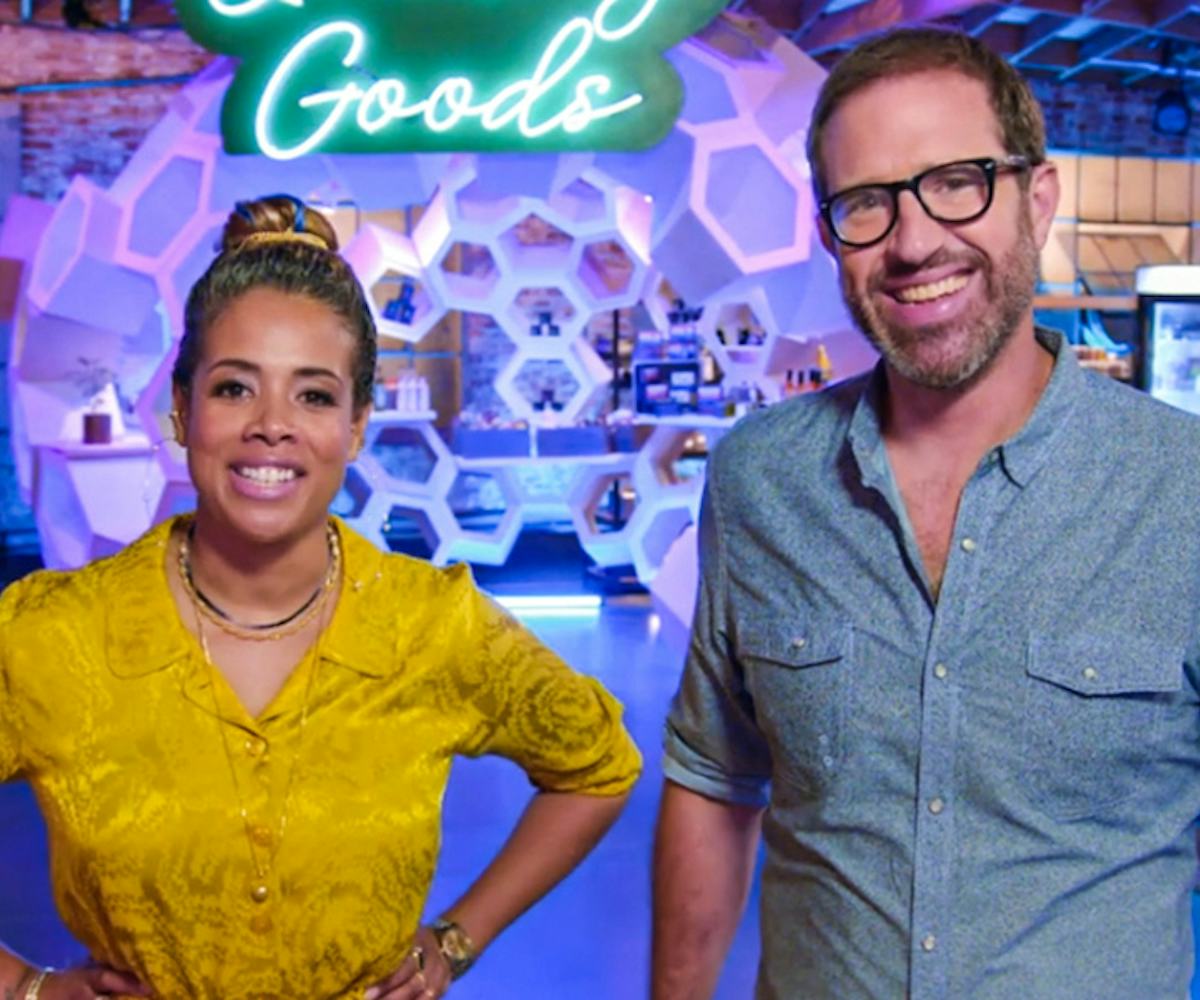 Photo courtesy Netflix
Kelis' New Cooking Show Is All About Cannabis
Stoners and foodies, come forth!
Kelis, known for milkshakes so intoxicating and divine that they brought boys from far and wide to her yard, is widening her culinary wheelhouse. The singer announced on March 18 that she would be co-hosting the latest Netflix cooking competition Cooked with Cannabisalongside Portland-based chef Leather Storrs. The six-episode season is the intersection of stoner and food culture, proving once and for all that cannabis cuisine is so much more than edibles consumed at a house party.
"Cooked with Cannabis is a show where weed is a seasoning rather than the reason. It's granular, educational, heartfelt and smart," Storrs said in an interview with Food & Wine. "The contestants had personal and romantic relationships with the herb and they knew its intricacies: medically, chemically, spiritually and as an intoxicant. Further, there was a real sense of community and camaraderie."
Each episode focuses on three pro chefs as they race against the clock to create a themed, three-course meal that's focused around weed as the unifying ingredient. The winner takes home the glory of being a cannabis legend, as well as a cool $10,000.
For Kelis, the show was also an opportunity to hold a mirror to society. "[Cooked with Cannabis] moved your heart in ways you didn't expect it to, because it is so culturally important," she said. "In this country, there are so many things that have been used systematically to oppress groups of people, so this could be all fun and games, but you look at it and go, you know what, this is important. People's lives have been affected in a really positive and negative way, and how do we take some control back?"
Cooked with Cannabis hits Netflix on the highest of holidays — April 20.