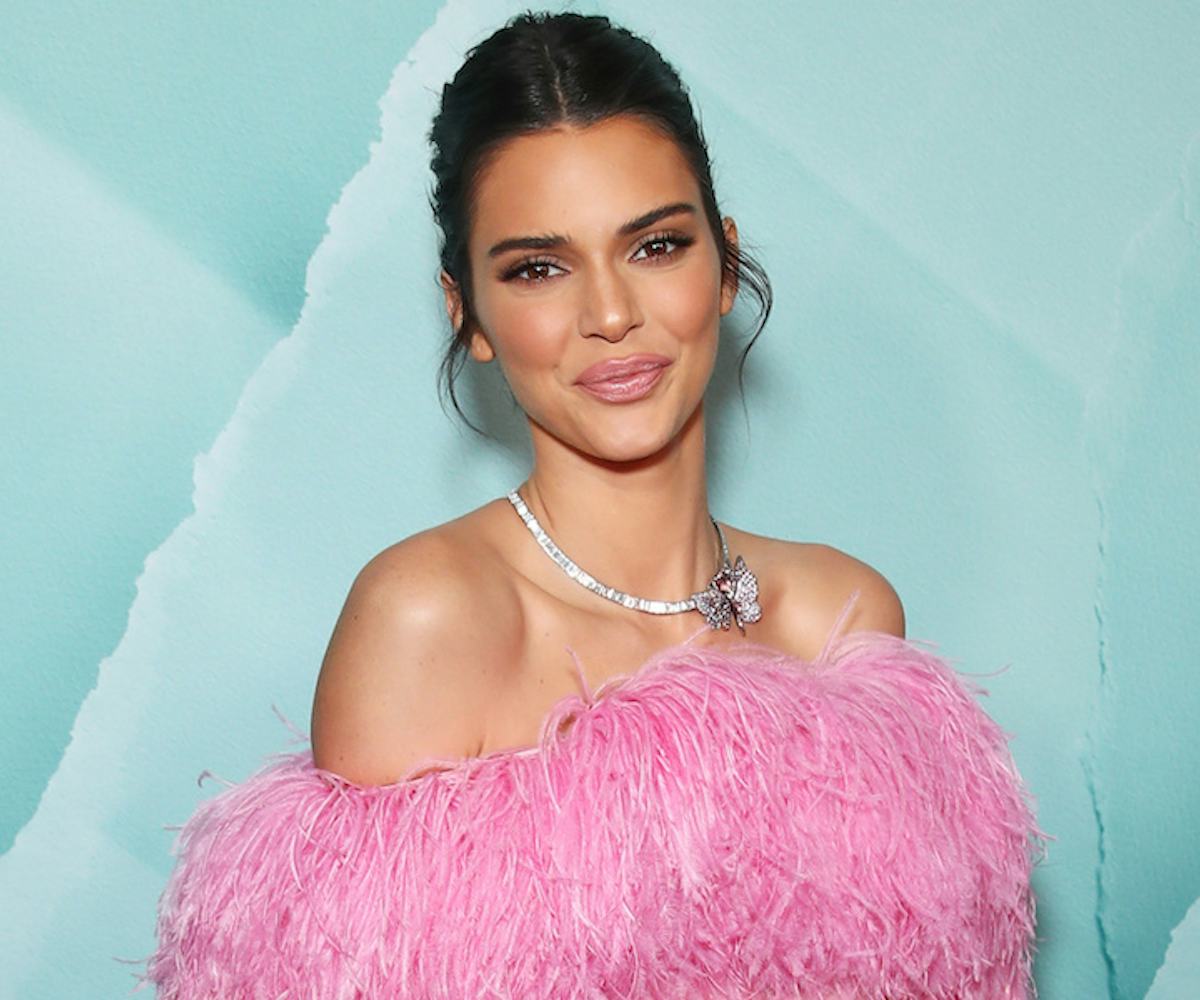 Photo by Brendon Thorne/Getty Images
Kendall Jenner Might Be Getting A Beauty Line Now, Too
As if there weren't enough Kardashian-Jenner beauty lines out on the market already, Kendall Jenner seems to be eyeing her point of entry in also. According to a report by WWD, she filed trademarks for both her first and full name on May 2. The first step toward creating another beauty empire like her sisters.
My guess is, if her beauty line is as similar to her image as Kylie and Kim's are to theirs, Kendall's will be a bit more natural and sleek. The trademarks, per WWD, apply "for beauty products across skin, hair, makeup and fragrance, including eau de parfum, hair-care preparations, bath and shower gels, body creams, skin cleansers, beauty masks, deodorant, lip gloss, nail polish and nail-care preparations, among others." So, the possibilities are endless.
Sister Kylie Jenner filed for trademarks back in October, a move that suggested she'd be dabbling in the skincare world. Though there's nothing to show for that quite yet, Khloé may have accidentally teased that it will be coming soon in a recent Instagram story, as she tested out the new Kylie Cosmetics setting spray.
If Kendall does go the beauty route, it'll be her first solo business venture, as WWD pointed out. And we're sure, regardless of competition, her crew of seasoned sisters will be more than willing to support and promote whatever it is she puts out.