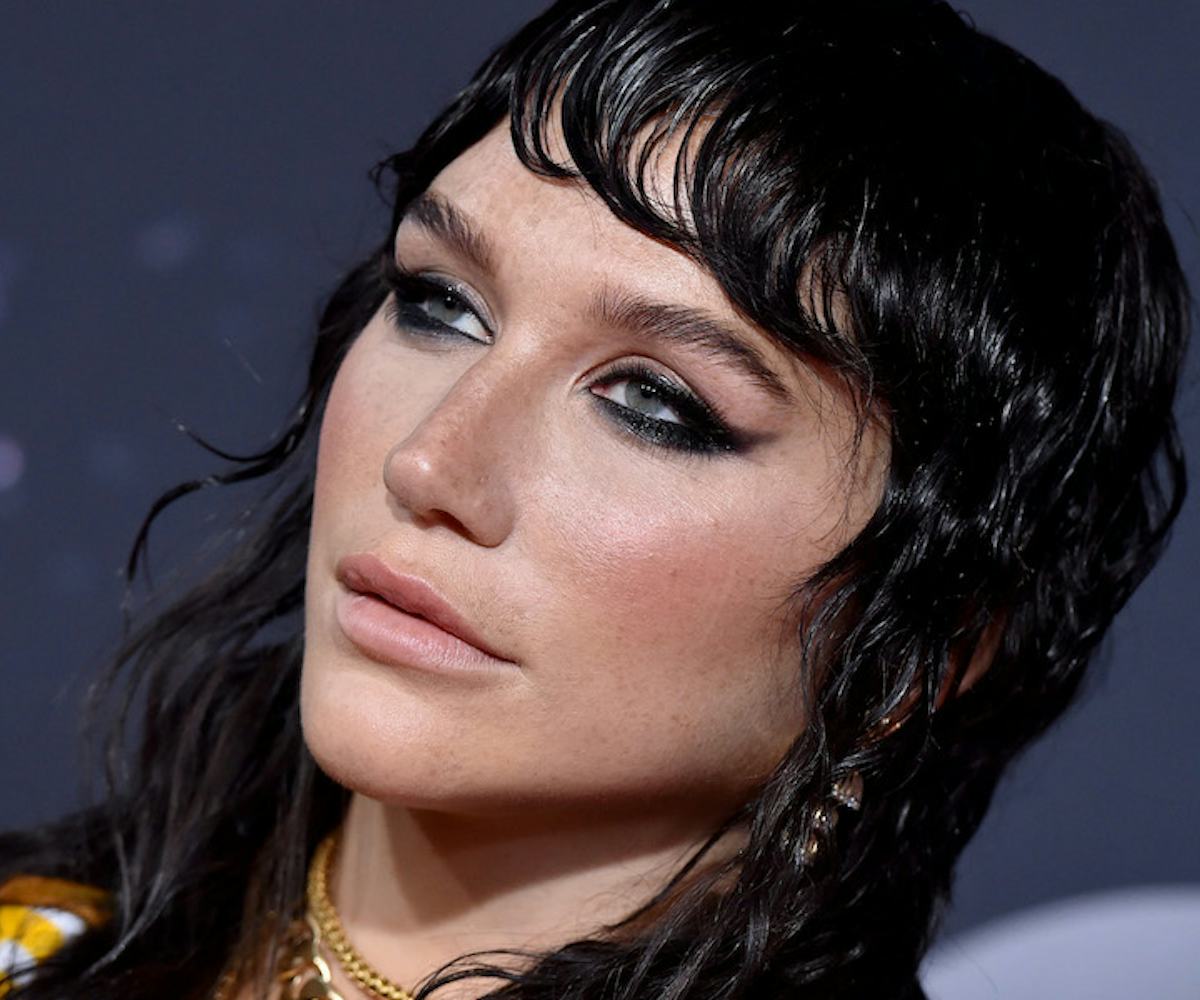 Photo by Axelle/Bauer-Griffin/FilmMagic
Kesha Dressed As A Burberry-Clad 'Aladdin Sane' For Bowie's Birthday
After a visit to The Late Show With Stephen Colbert, Kesha paid tribute to David Bowie with a glittery Aladdin Sane-inspired makeup look. On what would have been Bowie's 73rd birthday, Kesha recreated the album art's lightning bolt as a nod to the late rock icon, using the sparkly makeup as a coordinating pop of color for her head-to-toe plaid Burberry outfit.
As if it wasn't already clear that Kesha had total rockstar swagger, each detail on this 'fit screams too-cool-for-you. The glasses chain, the dagger-sharp black nails, the (hopefully faux or vintage) fur coat effortlessly draped over her shoulders; even the little bit of black bodysuit poking out from under her shirt is oozing with major It Girl energy.
Kesha's visit to The Late Show was in support of her forthcoming album High Road, due for release this on January 31. Throughout the album cycle, Kesha has enlisted her new makeup line, Kesha Rose Beauty, to create her dramatic, glitter-filled looks, so we wouldn't be surprised if her bright FTW Eyeshadow Palette was used when she channeled her inner Aladdin Sane. Yes, it's that heavily pigmented in real life (I've tried it).
Check out the Bowie-inspired look below, and take copious notes.