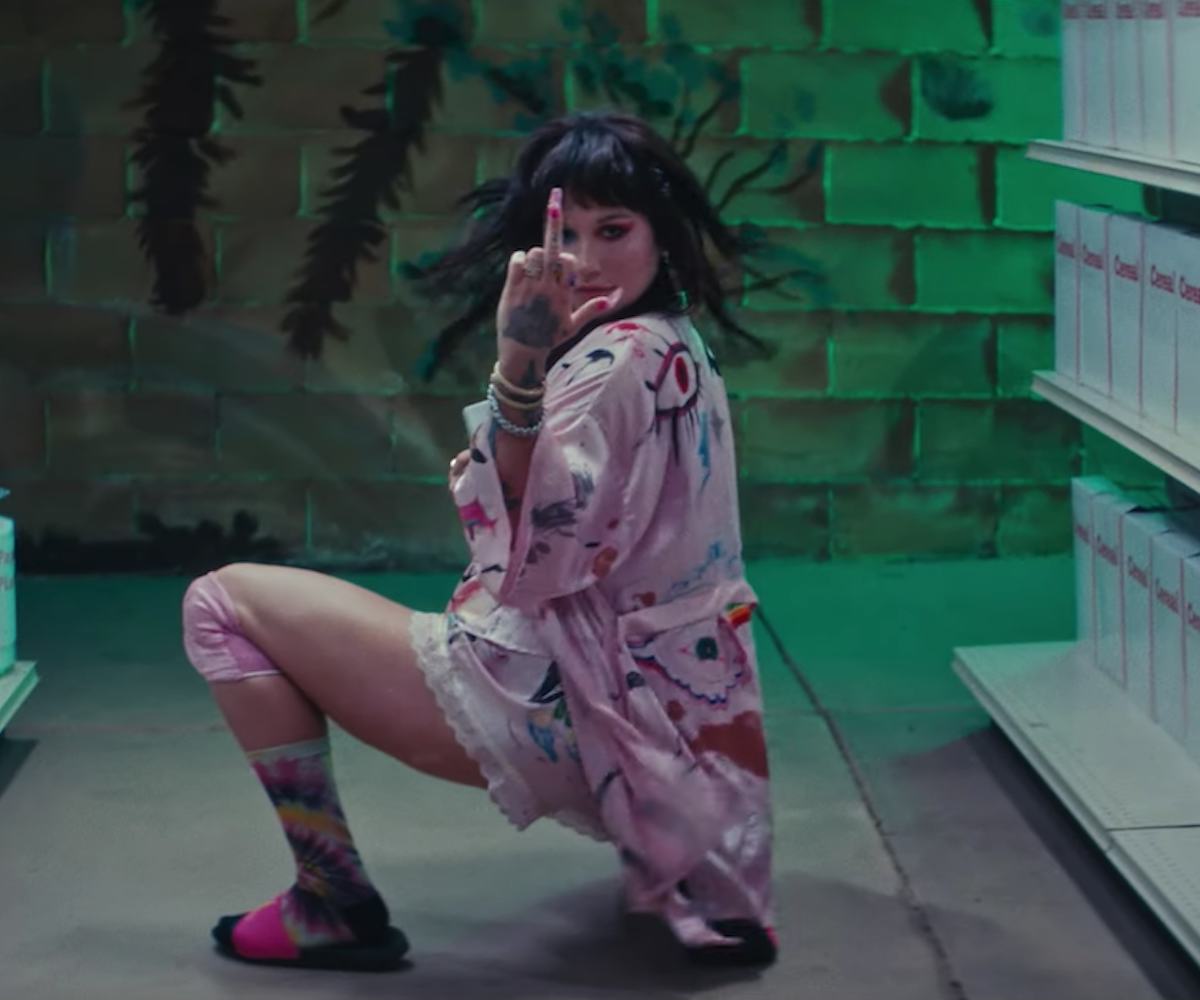 Screenshot via YouTube
Kesha Invites You On A "Road Trip From Hell" In New Album Teaser
It features a snippet of her new single
For her new era of music, Kesha has returned to her original riotous, unabashed pop. On Monday, the trailer for Kesha's new album High Road dropped and, in it, she describes the forthcoming project as a "road trip from hell." The visuals feature a supercut of vintage travel footage, what appears to be segments of an unreleased music video, and an interview with Kesha in which she talks about the new direction of her music.
"When I wrote Rainbow, I was in a very different headspace. I had to address some very serious things," she says. "But now, on my new record, I revisit my roots of pure and utter debaucherous joy... Kesha got her balls back, and they're bigger than ever." Rainbow marked Kesha's first release since the start of her lawsuit against producer Dr. Luke for sexual assault and battery. Though Kesha dropped the suit in 2016, Luke countersued Kesha for defamation and breach of contract, and the procedures are still ongoing. At the time of Rainbow's release, Kesha wrote in an essay for Refinery29, "I wanted to call the album Rainbow because after the storm, there's a rainbow—and recently, I feel like I've gone through some things that have felt like a storm in my life. This was my way of telling myself that I was going to make it through."
In the trailer, over a bass-heavy beat from the new record, Kesha continues, "I've seen the light: life is like driving across the country in a pretty small Astrovan, with your whole family in it, for 90 years. Because I think life is a vacation from where we go when we die." From there, we're treated to a snippet of "Raising Hell," an unreleased single teased to fans just last week, as well as plenty of creepy-cool visuals yet to come (including The Shining twins and dancers wearing pig heads).
Watch the album trailer for High Road, below, and get ready for a new era of club bangers.