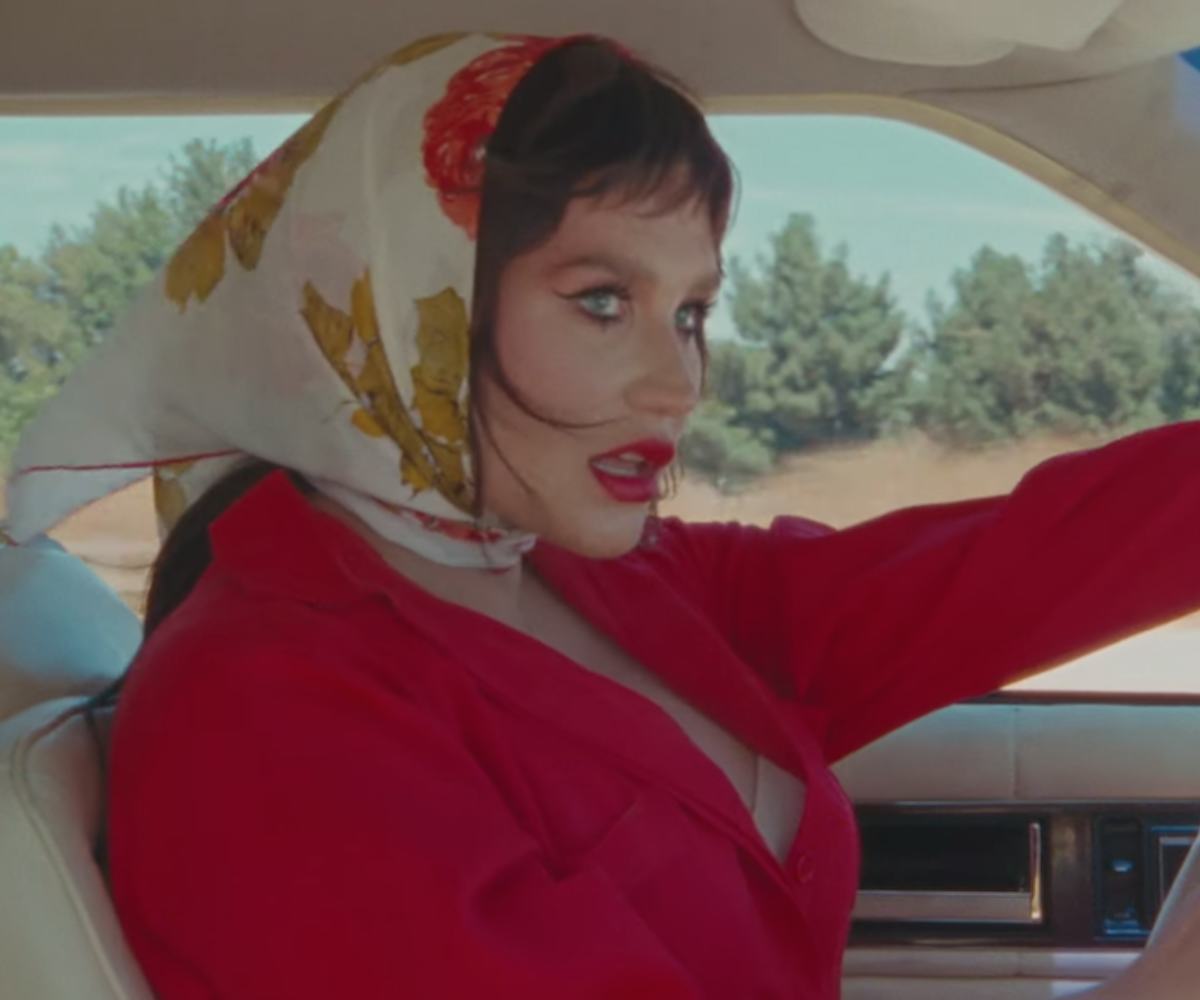 Screenshot via YouTube
Kesha Kills Her Abusive Husband And Goes On The Run In "Raising Hell" Video
This is very cathartic to watch
Kesha is kicking off her High Road era with a murder and a high speed chase. If you're going to collaborate with queer New Orleans Bounce icon Big Freedia, you have to pull out all the stops — and that's exactly what Kesha did with her newly released music video "Raising Hell." The visuals include many of the short clips we saw earlier this week as a part of the High Road album trailer; Kesha plays a cable-television religious leader with an abusive husband who winds up on the run from the law when she finally takes him out.
The video begins with an infomercial for Kesha's religious service, split between shots of her crying into a mirror in her backstage dressing room before her husband comes back and hits her. In the church, she's blessing people and they're eating up her every word; backstage and at home, she's a different person entirely.
In the next scene, we see a sad and bougie Kesha walking around her home in a feathered robe. She tries to seduce her husband and he tries to choke her, so she hits him with a golden candle stick and kills him; it's all over and done in a matter of seconds. So she throws him in her trunk, dyes her hair brown, and hits the road. As she sings in the outro, "This is for the misfits of creation/ Take this as your holy validation," families watch in horror as their beloved religious leader is involved in a high speed chase with police down the highway, eventually caught wearing perfectly smudged red lipstick and her best Thelma and Louise silk scarf.
Watch the video for "Raising Hell" below.