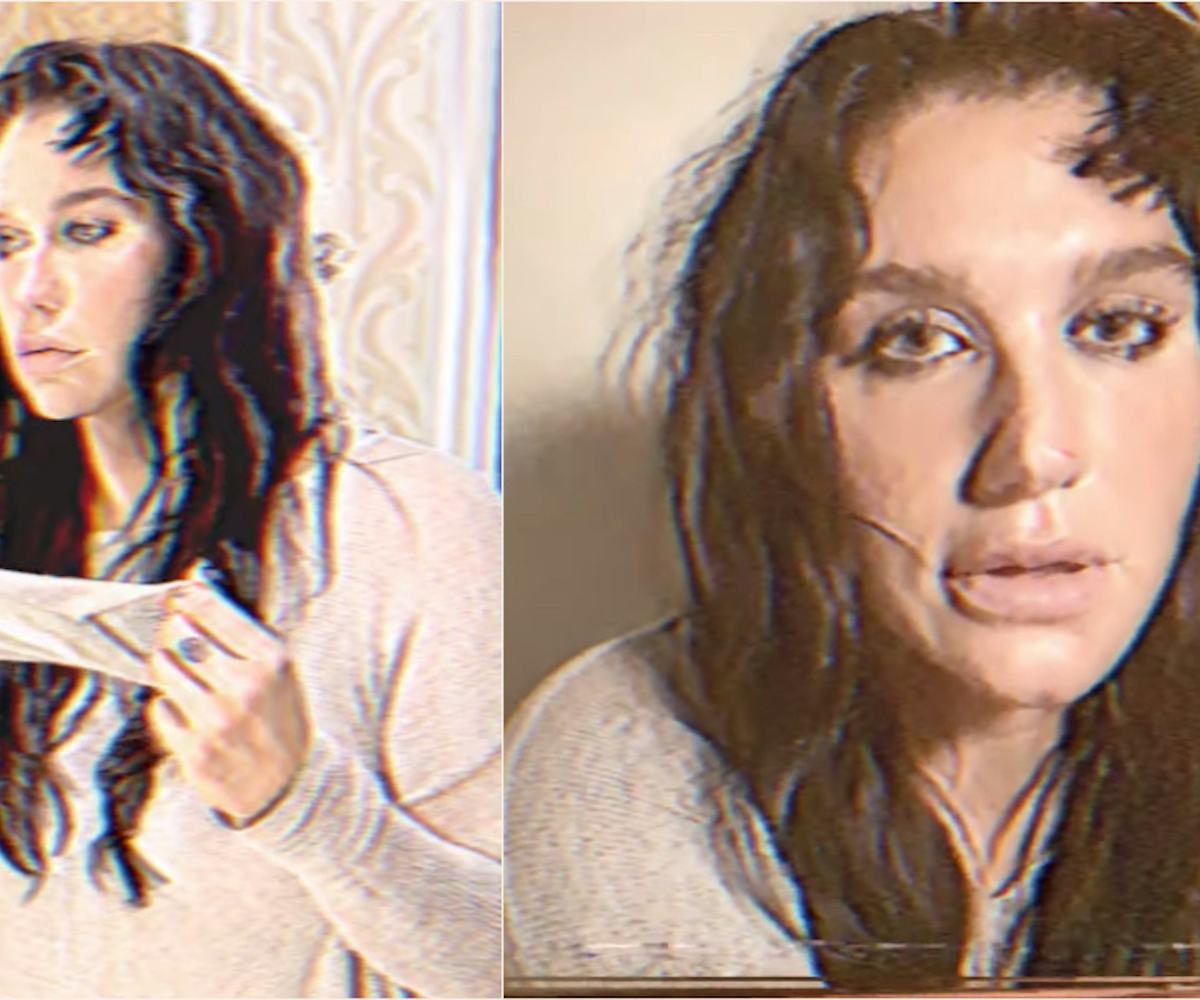 Screenshots via YouTube
Kesha Filmed Her New "Resentment" Music Video On Her iPhone
The ballad features Brian Wilson, Sturgill Simpson, and Wrabel
Kesha pulled together the ultimate collaboration for her latest single off her forthcoming High Road album, "Resentment." Brian Wilson, Sturgill Simpson, and Wrabel join Kesha on the intimate ballad, offering warm harmonies to the somber lyrics. Along with the single, Kesha shared a music video shot by herself on her iPhone, giving the entire release a hyper-intimate feel.
"Resentment is such a powerful and destructive emotion and in my experience is more complex than hate or anger," Kesha said of the song's inspiration in a press release, which sheds light on the softer side to the song. In the video, Kesha simply exists within her bedroom, gazing in the mirror, picking through dirty laundry listlessly. Her detached gaze is parallel to her lyrics; she sings in the pre-chorus, "I got something I gotta get off of my chest/ I've been staying up while you're sleeping in my bed," continuing in the chorus, "I don't hate you, babe, it's worse than that/ 'Cause you hurt me and I don't react." There's no love left here, and Kesha is going through the motions of it all, even as she's alone.
On the unexpected — yet very good — grouping of artists for "Resentment," Kesha said, "Brian Wilson is one of my personal musical heroes, so when he said he would collaborate with me on the recording... that moment was one of the most exciting in my career." She continued, "Then add in Sturgill who I respect and admire so much, as well as my close friend the insanely talented songwriter Wrabel, and this record felt more like a dream than just another song to me."
Watch the video for "Resentment," below: