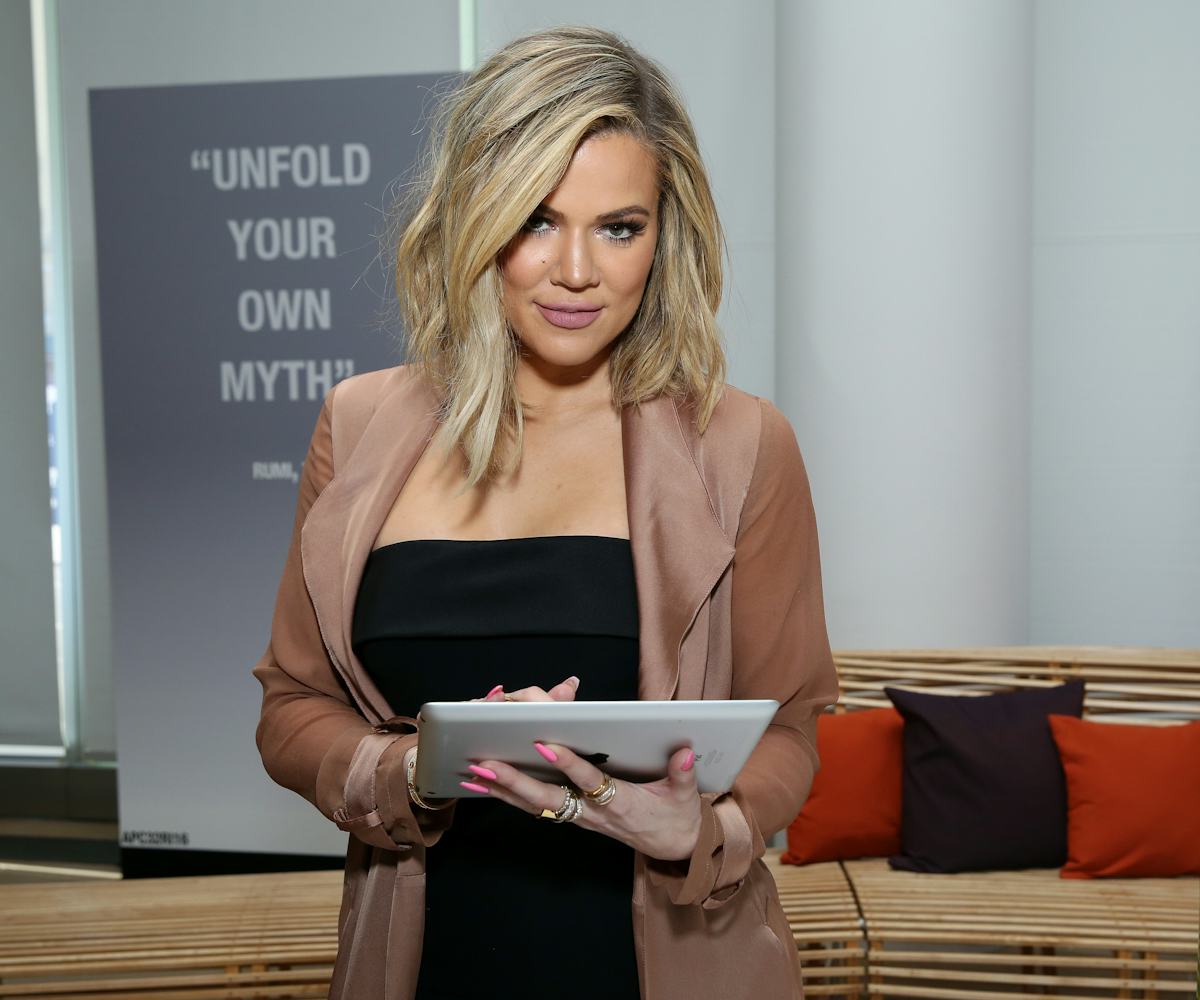 Photo by Cindy Ord / Stringer / Getty Images.
Khloé Kardashian Calls "Betrayal" A "Blessing" Following Cheating Scandal
She shared some cryptic words on Instagram
If you're reading this, you've heard the news: Tristan Thompson allegedly cheated on Khloé Kardashian, again, and now they've broken up. This time the infidelity was reportedly played out with Jordyn Woods, best friend and business partner of Kylie Jenner. There aren't enough snake emojis to succinctly address this kind of betrayal, though Instagram users are trying under Woods' photos. If this is all true, Khloé is understandably going through multiple stages of grief over it—and, if I were to guess from the looks of her Instagram story, she is currently in the "woke" phase.
The five stages of grief are defined as denial, anger, bargaining, depression, and acceptance. But there's also the phase where you post deep, insightful quotes on social media that let all of your followers know that you're going through some shit… but you're learning from it and already looking forward to the better person you'll be on the other side of it all. This is what I call the woke phase.
Khloé has officially broken her silence, after commenting on a video with a bunch of screaming emojis, with the following messages.
"The worst pain is getting hurt by a person you explained your pain to."
"Someone needs to hear this… That betrayal was your blessing!!!"
And this one, which seems directed right at Thomspon: "If they ask you about me, tell them: 'She was the only person that loved me with honesty, and I broke her.'"
There was also a cartoon drawing of a crying woman and a bouquet of flowers in the story.
While news of a situation like this could have prompted anyone to go on a video rant or troll those involved with hateful comments, it's good to see Khloé looking ahead past this and seeing the blessings.