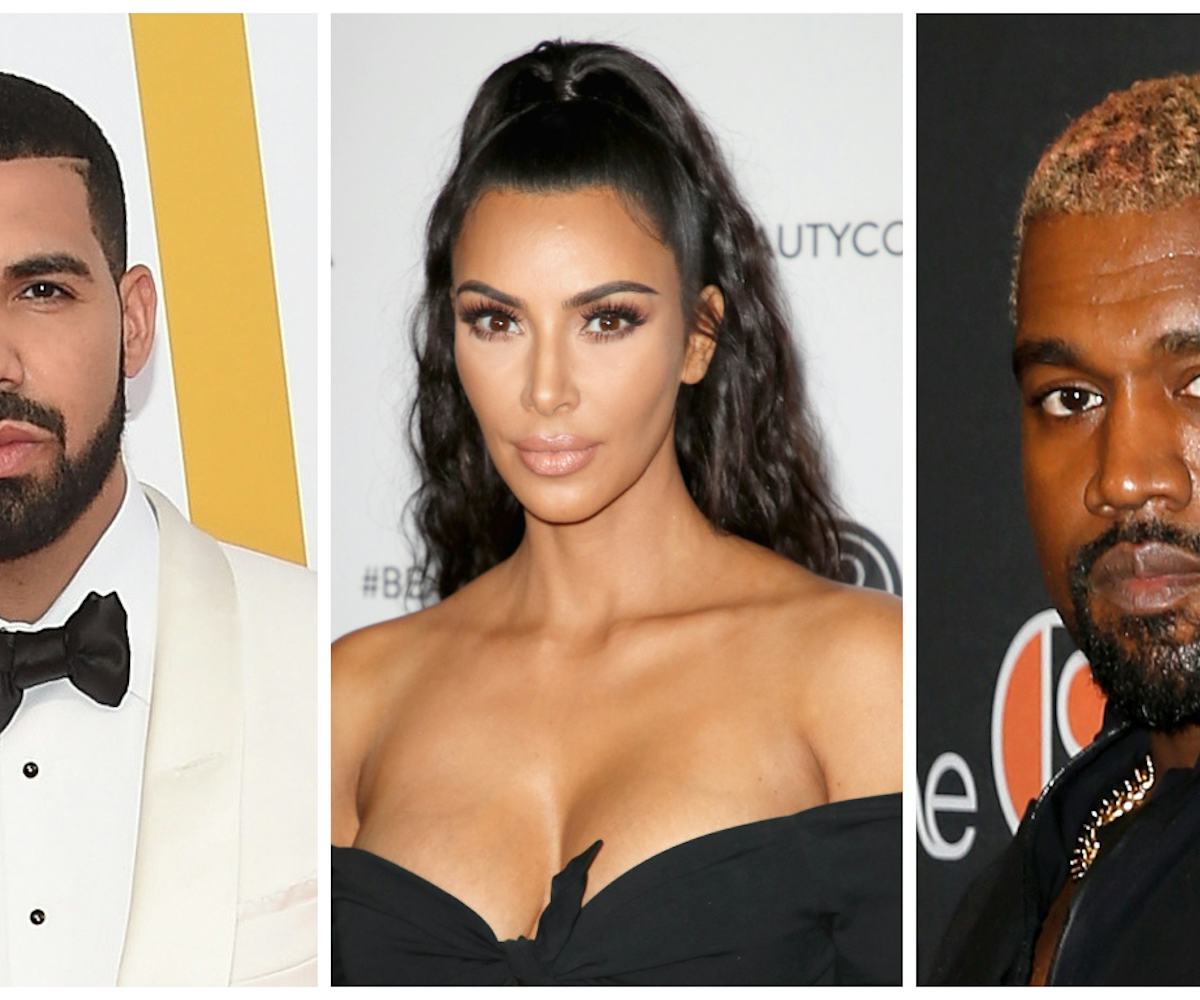 Photos by Jamie McCarthy/Getty Images for TNT, David Livingston/Getty Images, and Dominik Bindl/Getty Images
Kim Kardashian Called Out Drake For Threatening Kanye And Their Family
Kim Kardashian is supporting her husband, Kanye West, during his public Twitter feud with Drake.
Yesterday, in a series of tweets, West asked for an apology from the Canadian rapper for dissing his shoes on a French Montana track before saying that the two got on the phone.
While some thought this was the end of it, early this morning, West's tweets claimed that Drake "called me, threatening me," and that he "threatened the safety of me and my family." He also said, "Drake if anything happens to me or anyone from my family you are the first suspect."
Now Kardashian has weighed in. She tweeted at Drake, telling him to "never threaten my husband or our family," and claiming that, without West, he wouldn't have made it. "He paved the way for there to be a Drake," she wrote.
Kardashian followed this with a second tweet about her husband's influence, saying that he "has broken so many boundaries, everything from music, stage design, fashion and culture and will continue to change the world." We're not sure why she included "stage design" on that list, especially considering Lorde recently accused West of ripping off her designs.
Drake has yet to respond to West or Kardashian, though he did seem to comment on the situation by posting a series of cry-laughing emojis on his Instagram story.