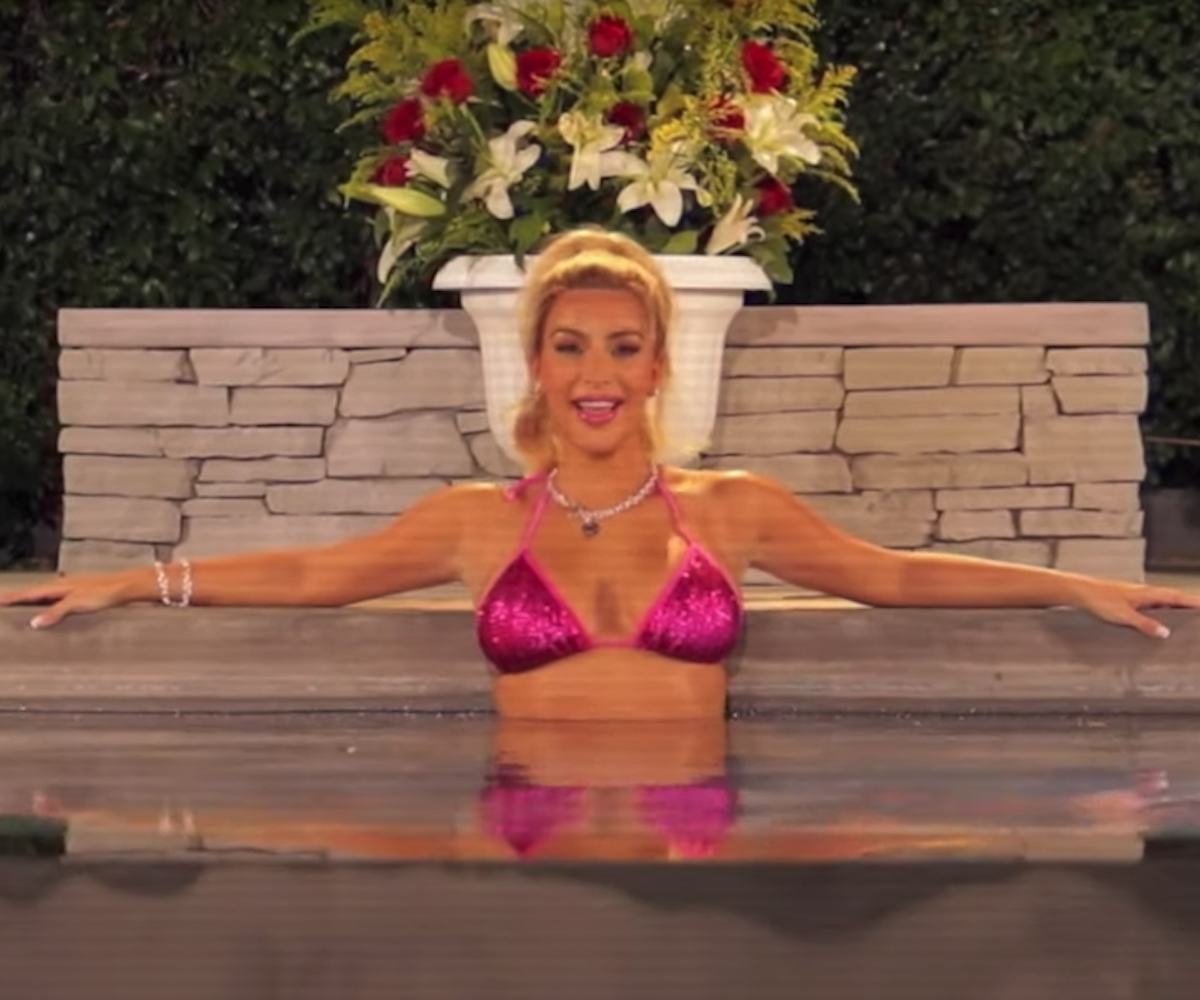 Screenshot via YouTube
Kim Kardashian Recreated Elle Woods' Harvard Admissions Video From 'Legally Blonde'
How long has she been planning this Halloween costume?!
Kim Kardashian just outdid every other celebrity with her Legally Blonde Halloween costume. Rather than joining in on one of her sister Kylie Jenner's group costumes, Kardashian took a page from another lawyer-to-be's handbook and recreated Elle Woods' (played by Reese Witherspoon) iconic Harvard application video, complete with a sequined bikini, dog, and sorority meeting. Maybe she got the idea back when her mom stopped by to take part in Ariana Grande's "thank u, next" video, which also remade scenes from the film?
There's a keen attention to detail throughout Kardashian's video, starting with the hot tub scene and ending with a wolf-whistle to which Kardashian "objects." The only thing missing is the B-roll footage of Elle studying, which is interspersed throughout the original scene.
Aside from the stunning similarities between the film and costume clip, it's her real-life similarities to Elle Woods that we're obsessed with, now that we're thinking about it. Just like Elle, Kardashian is also in the process of becoming a lawyer — she could be taking the bar exam as early as 2022. She's already proven to be a pretty efficient advocate, too, having assisted in the release of 17 incarcerated people as of May.
Watch Kardashian do her best to get into Harvard in her Legally Blonde re-creation back-to-back with the original scene, below.