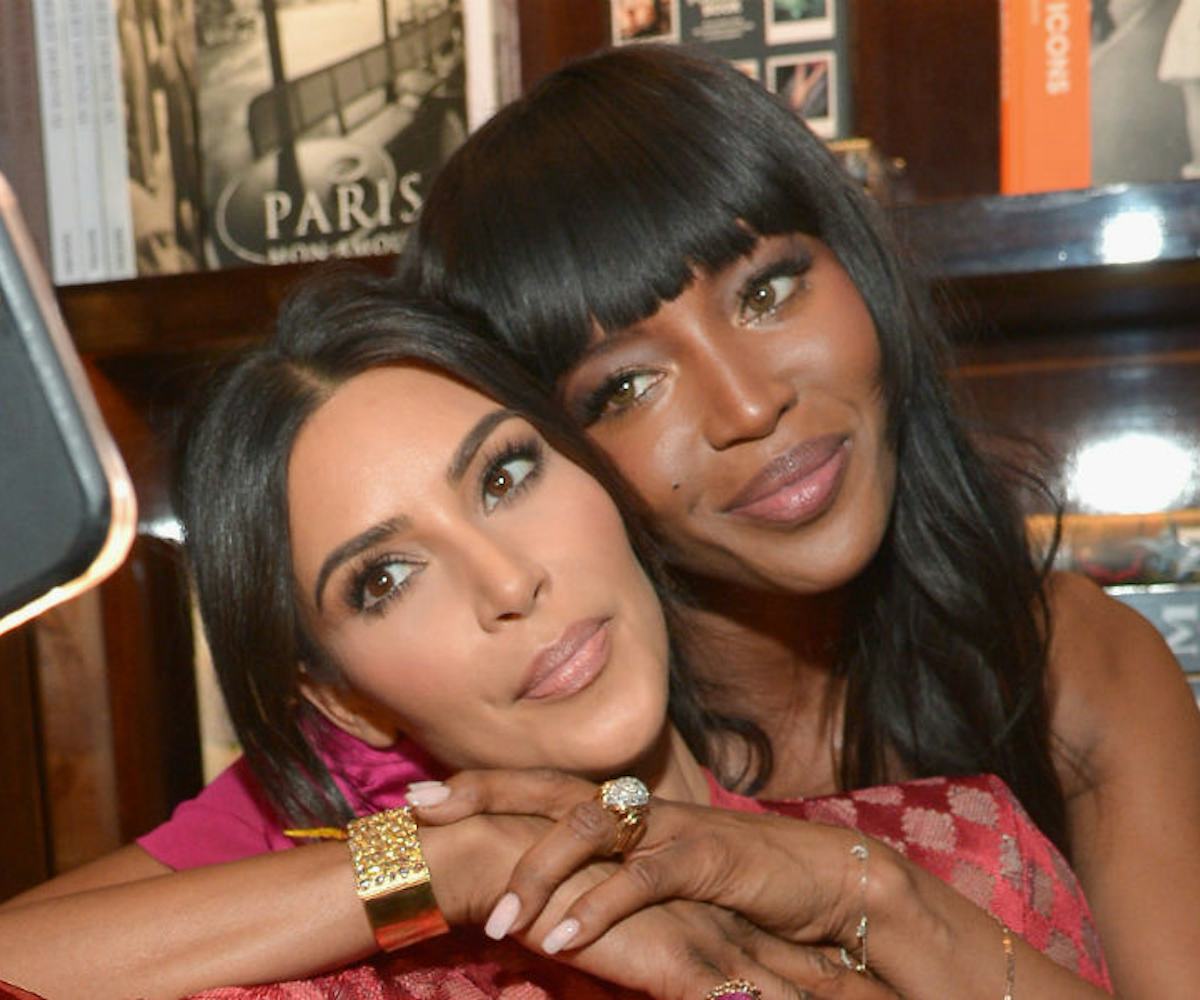 Photo by Charley Gallay/Getty Images for Taschen.
Is Kim Kardashian Copying Naomi Campbell's Style?
Kim Kardashian West appears to have taken a liking to Naomi Campbell's style over the past year or so. So much so that she's copied a number of her looks from both the '90s and modern day.
Most recently, West wore a silk purple-blue-and-yellow dress to Chance the Rapper's wedding. Some people online pointed out that it's the same one Campbell wore down the runway back in 1996. Prior to that, West also wore the same chainmail dress, cheetah jumpsuit, and black bondage mini dress that Campbell has donned publicly before.
Noticing the sartorial parallels, one Twitter user noted, underneath all the side-by-side images: "Once is an accident. Twice is coincidence. Three times is a pattern." Meaning, it's very possible West is doing this on purpose, inspired by the iconic model. Who's to say!
Throwing shade at West's Fashion Nova scandal, Diet Prada had this tip for the fast fashion e-tailer: "You can just go ahead and copy any 90s Versace wore instead of secretly collaborating with Kim lol."