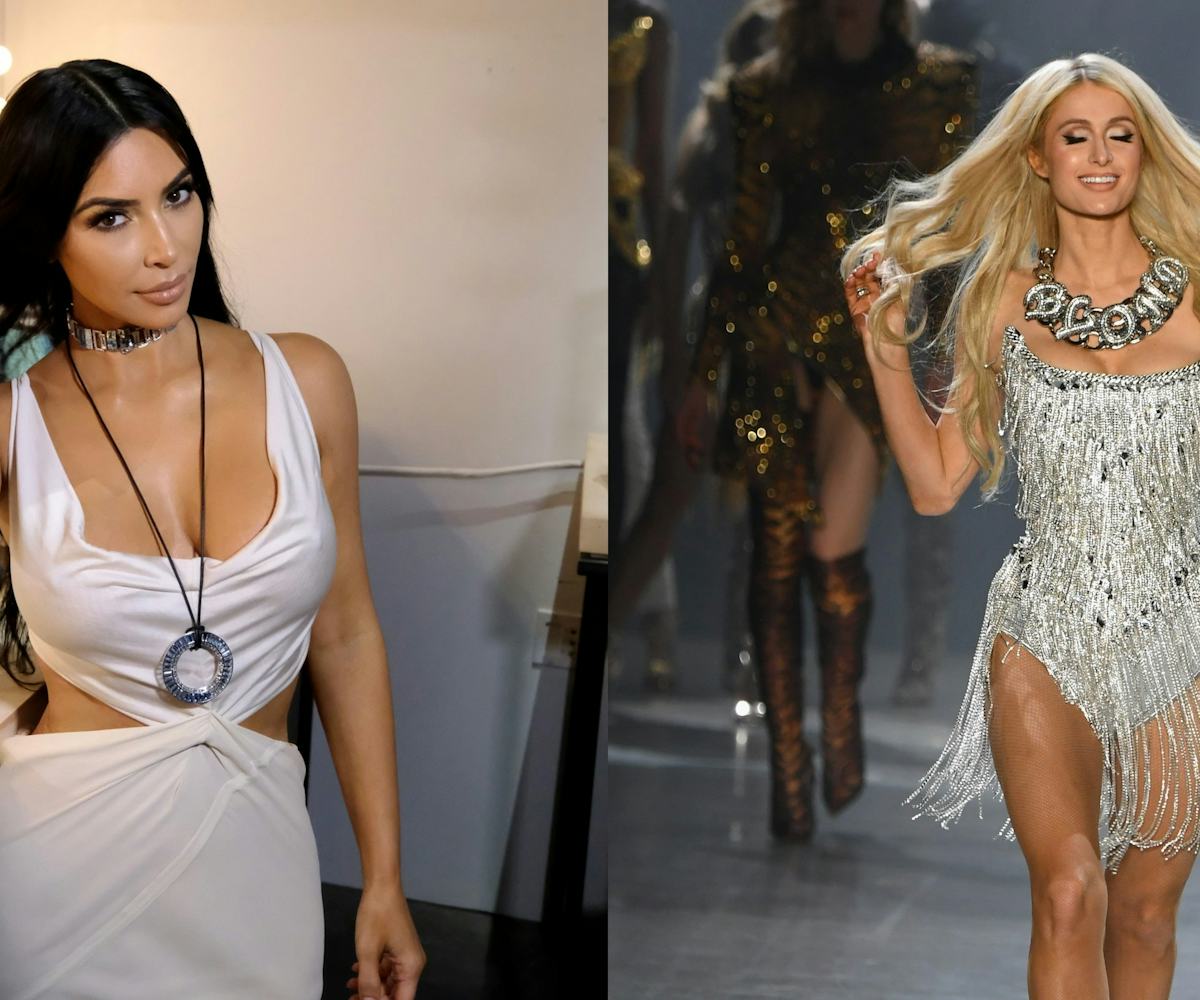 Photo by Dimitrios Kambouris / Mike Coppola / Getty Images.
Paris Hilton Enlists Kim Kardashian For "Best Friend's Ass" Music Video
No, it's not throwback footage
TMZ caught footage of Kim Kardashian on the set of Paris Hilton's upcoming music video, confirming what the two were up to in an Instagram video posted to Hilton's page yesterday.
Kardashian and Hilton go way back. Kardashian's first foray into fame came during her appearances on The Simple Life, Hilton's reality show with Nicole Richie. She was often misidentified as Hilton's assistant as she liked to organize and cycle the clothes in her closet. Anyway, their friendship fizzled, at least to the public, in 2008 when Hilton said this about Kardashian's most famous body part in an interview: "I would not want Kim's butt—it's gross. It reminds me of cottage cheese inside a big trash bag."
Kardashian and Hilton, now both older and wiser, have made it clear over the past few years that whatever feud existed between them is over. Hilton was one of the models who dressed up as Kardashian for Kanye West's YEEZY Season 6 campaign. Still, it's more than a little ironic that Kim Kardashian is making a cameo in a Paris Hilton music video for a song called "Best Friend's Ass." This is really full circle.