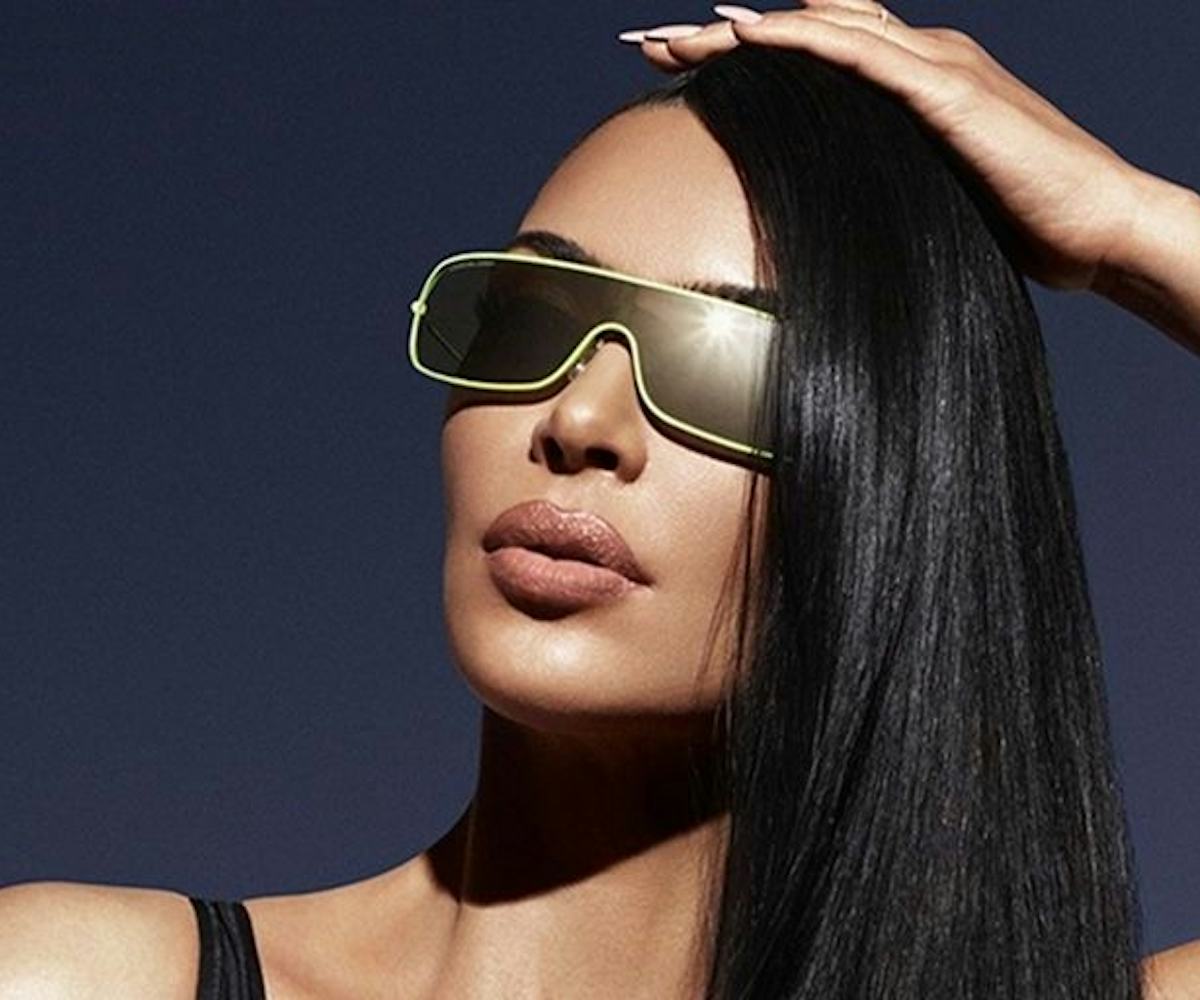 Photo via Carolina Lemke
Kim Kardashian Has Been Accused Of Ripping Off Sunglasses Design
This is not the first time
Fashion watchdog Diet Prada has accused Kim Kardashian of ripping off designer Emilio Pucci for her recent sunglasses collaboration with Carolina Lemke. The collab, which dropped back in April, features a design with a similar shape and color to frames Kardashian was spotted wearing last summer from Emilio Pucci's SS17 collection.
Earlier today, Diet Prada shared three side-by-sides of the two pairs of sunnies, followed by screengrabs of coverage of when Kardashian wore the Pucci shades, as well as a one of an article about Kardashian's lawsuit win against Missguided, in which the reality television star claimed that the retailer used her image to sell its clothing.
Emilio Pucci's daughter and deputy chairman of the brand, Laudomia Pucci shared a heart in response to Diet Prada. Others suggested Kardashian pass along the millions she won from her lawsuit against Missguided straight to Pucci.
This definitely is far from the first time Kardashian has been accused of ripping off other brands. Previously, she was accused of ripping off both Pat McGrath and Urban Decay, among others. Currently, the sunglasses in question are still available for purchase on Lemke's site.
NYLON has reached out to Carolina Lemke for comment but had not heard back at time of publishing.