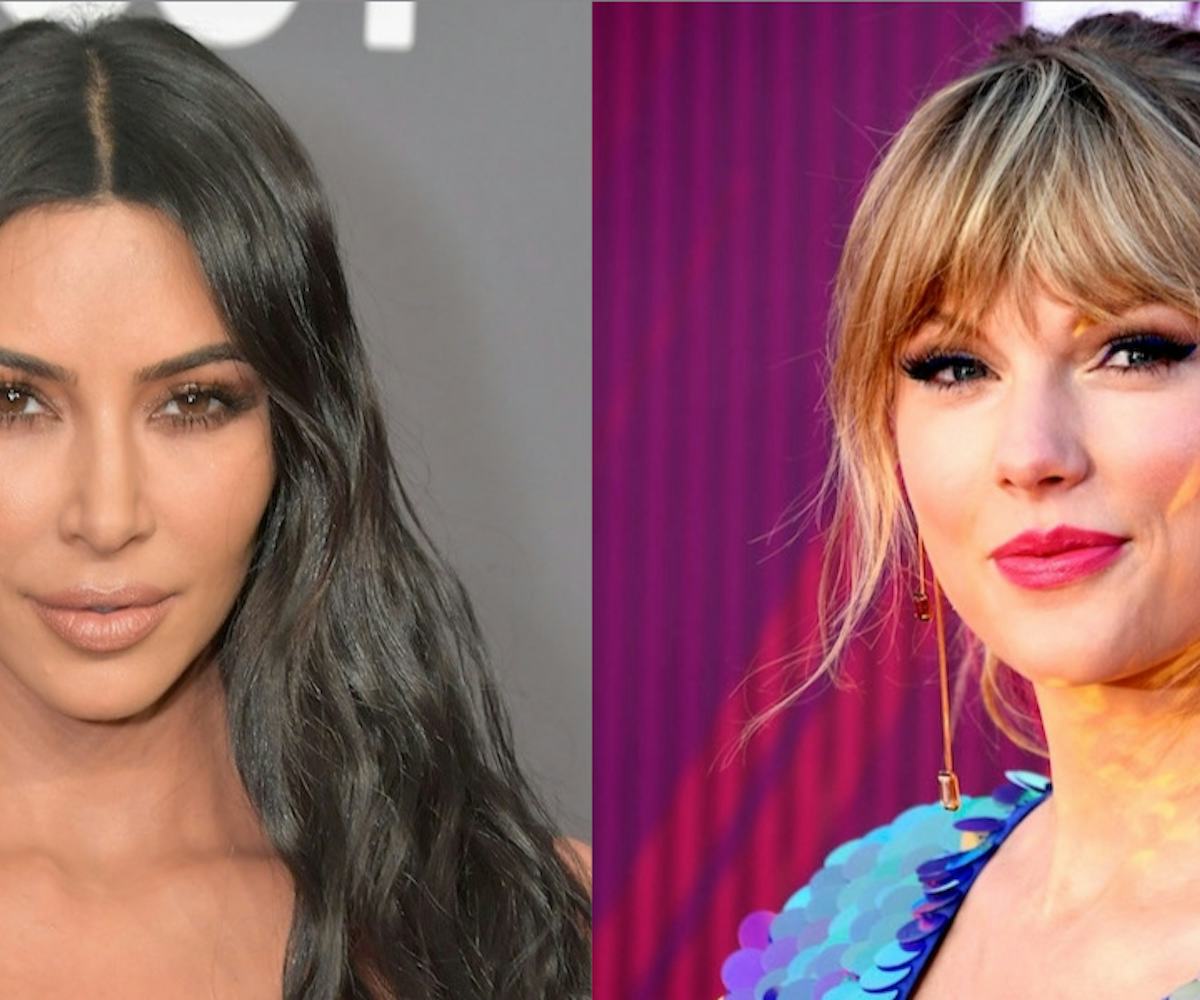 Photos by Michael Loccisano, Frazer Harrison/Getty Images
Kim Kardashian Set Her Perfume Release For The End Of Taylor Swift's Countdown
Did Kardashian try and steal Swift's countdown thunder?
Fans are speculating at the potentially reignited beef between Kim Kardashian and Taylor Swift after Kardashian scheduled the release of her new perfume for April 26th, directly coinciding with the end of Swift's mysterious social media countdown.
Swift has been teasing something exciting to be coming on the 26th—potentially new music—since April 12th, when she posted a countdown to her Instagram story; she has since followed it up with a series of images attached to the date. Then, just three days after every Swiftie had 4/26 committed to memory, Kardashian began teasing the launch of KKW FRAGRANCE X KYLIE—also set for release on April 26.
Fans immediately voiced their concern with Kardashian's launch date, per HollywoodLife, with one writing "… April 26? the same day as Taylor's Swift's announcement. THIS IS WHY WE CANT HAVE NICE THINGS." Others called out the moment by riffing on Kanye West's infamous mic-grab speech: "Yo, Kim I really don't care about your fragrance, I'ma let you finish, but first go buy & stream Taylor's new single at 4.26!"
Kardashian has since deleted the posts teasing her perfume from both Twitter and Instagram, so it could be that she doesn't want drama after all, had been blissfully unaware of Swift's potential music release date, and just coincidentally landed on the exact same date with her team. Or maybe she did know what she was doing, but all the backlash made her rethink the whole thing? Either way, Kardashian's clear desire to avoid potential drama makes us think that her efforts to become a lawyer are having a positive effect on her.