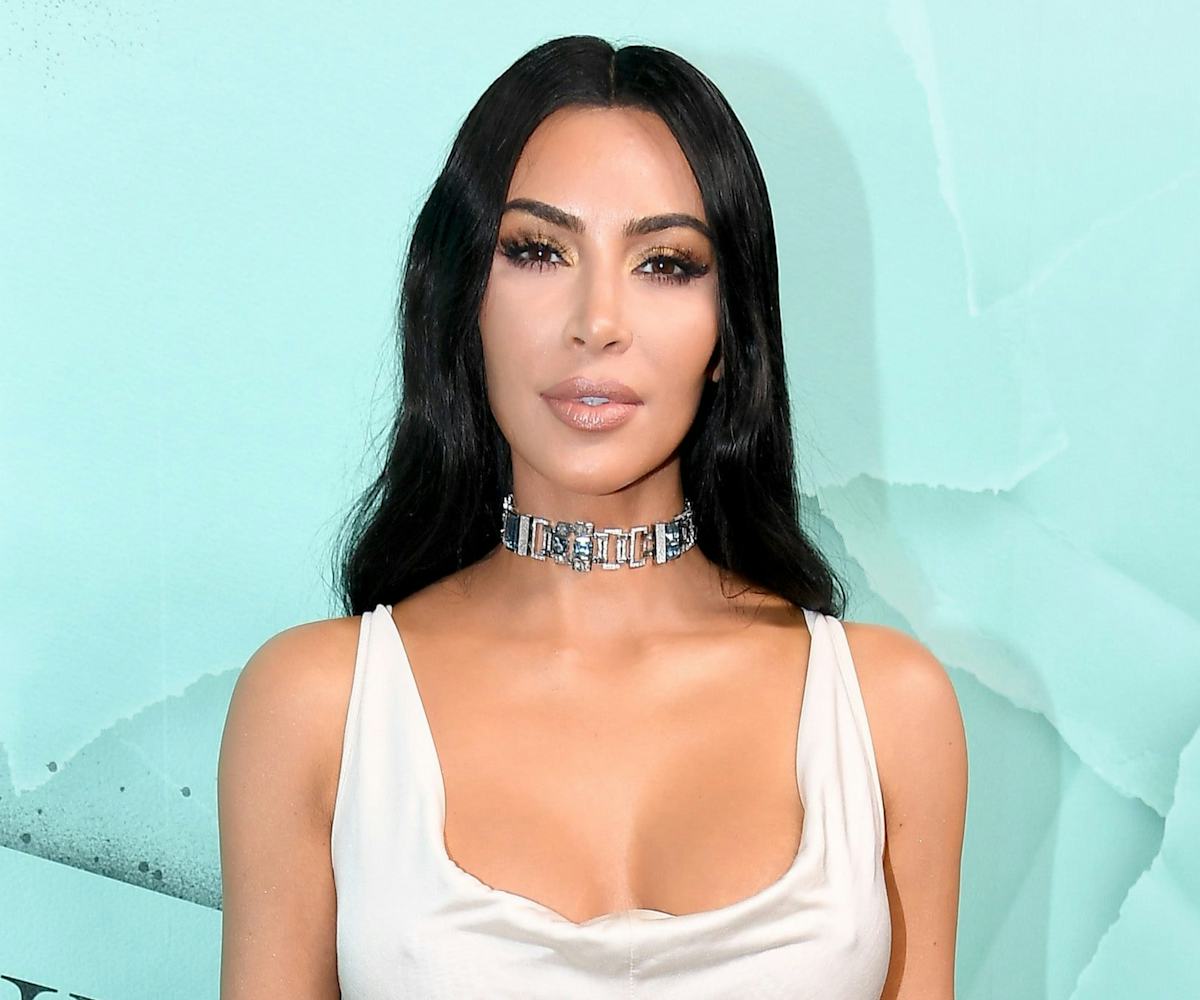 Photo by Nicholas Hunt/Getty Images for Tiffany & Co.
Is Kim Kardashian Letting Fast Fashion Brands Rip Off Her Outfits Before Wearing Them?
It would be one marketing move
According to fashion watchdog Diet Prada, Kim Kardashian might be allowing fast fashion brands to copy the designs of her vintage designer pieces before wearing them in public. Otherwise, these brands are somehow designing, mass-manufacturing, and staging a catalog shoot for the looks overnight.
On Sunday, Kardashian wore a vintage Mugler dress to the Hollywood Beauty Awards and debuted the look on Instagram. The very next day, Fashion Nova released its own similar design. The brand might have gotten away with it, but the girl modeling the dress in the Fashion Nova shoot uploaded image selects, which were titled "Kim dress," hours earlier. This super-quick turnaround is not impossible, but very improbable, leading Diet Prada to wonder if Kardashian is "peddling her vintage finds to mass retailers ahead of debuting them for a calculated, timely release?"
Even more, the post has since been updated to reveal that the image selects have dates on them, showing that the shoot took place on February 14—meaning, before Kim debuted her dress in public.
This is not the first time that a fast fashion retailer has released a replica of one of Kardashian's "previously unseen" looks so quickly. Earlier this month, she posted a photo of an unreleased Yeezy dress that Kanye had made for her, which showed up on another fast fashion site, Missguided, three hours later.
It's true that these designs have been in existence for years, and that Kim was not the first person to wear them. But brands like Fashion Nova and Missguided, though they are fast fashion brands, cannot create replicas of a dress and stage a shoot for them in the span of a few hours. Add the fact that the date for the photo shoot featuring the dress is labeled with her name and taken days before Kardashian's own debut, and it sure seems like there may be something fishy going on here.