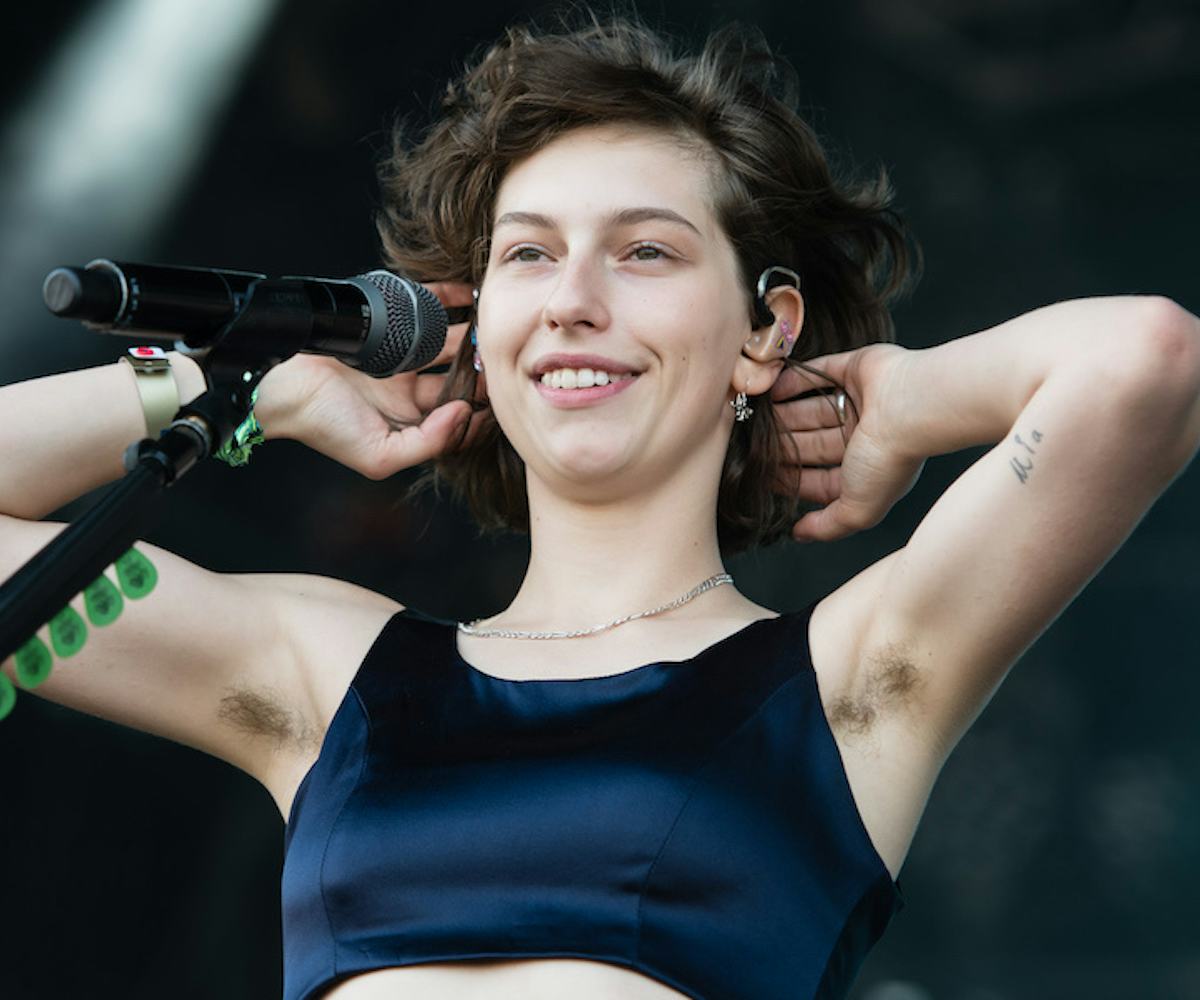 Photo by Richard Isaac/Shutterstock
King Princess Was Transformed Into High School Stereotypes For 'Playboy'
King Princess took on classic high school stereotypes for her feature with Playboy, and, as the internet has pointed out, it's one big gay thirst trap. As a part of Playboy's Pleasure Issue, KP, aka Mikaela Straus, took on the role of cheerleader, jock, band geek, and more, and suddenly I would like to know where I can purchase a copy of Playboy.
In her post announcing the shoot on Instagram, Straus described it as one she's "dreamed of since childhood." The first shot revealed shows Straus laying upside down in half of a cheerleading uniform, with long pigtail extensions draped on the floor.
Playboy subsequently revealed Straus' transformation into a jock just a few hours later, sharing a very important quote from the accompanying interview along with it: "Pussy holds power that can't be understood."
The entire student body of King Princess' School of Pop is shown off in a separate sizzle reel shared by Playboy, offering up one minute and 23 seconds worth of proof that I need to see the shoot in full ASAP. Straus dons leather pants, bustier, and chained collar as The Rebel, sequined leotard and tuba as The Band Geek, and some questionable blonde wigs as The Prom Queen and The Bad Teacher.
Aside from the gross, sexist comments on Playboy's posts complaining about Straus' armpit hair, the comments echo what I was thinking while viewing the sizzle real. As @chatoyantheart put it, "What a time to be gay." Truly.
Though the Pleasure Issue is currently sold-out on the Playboy web shop, the issue is on newsstands now, so start hunting, or view it digitally here.