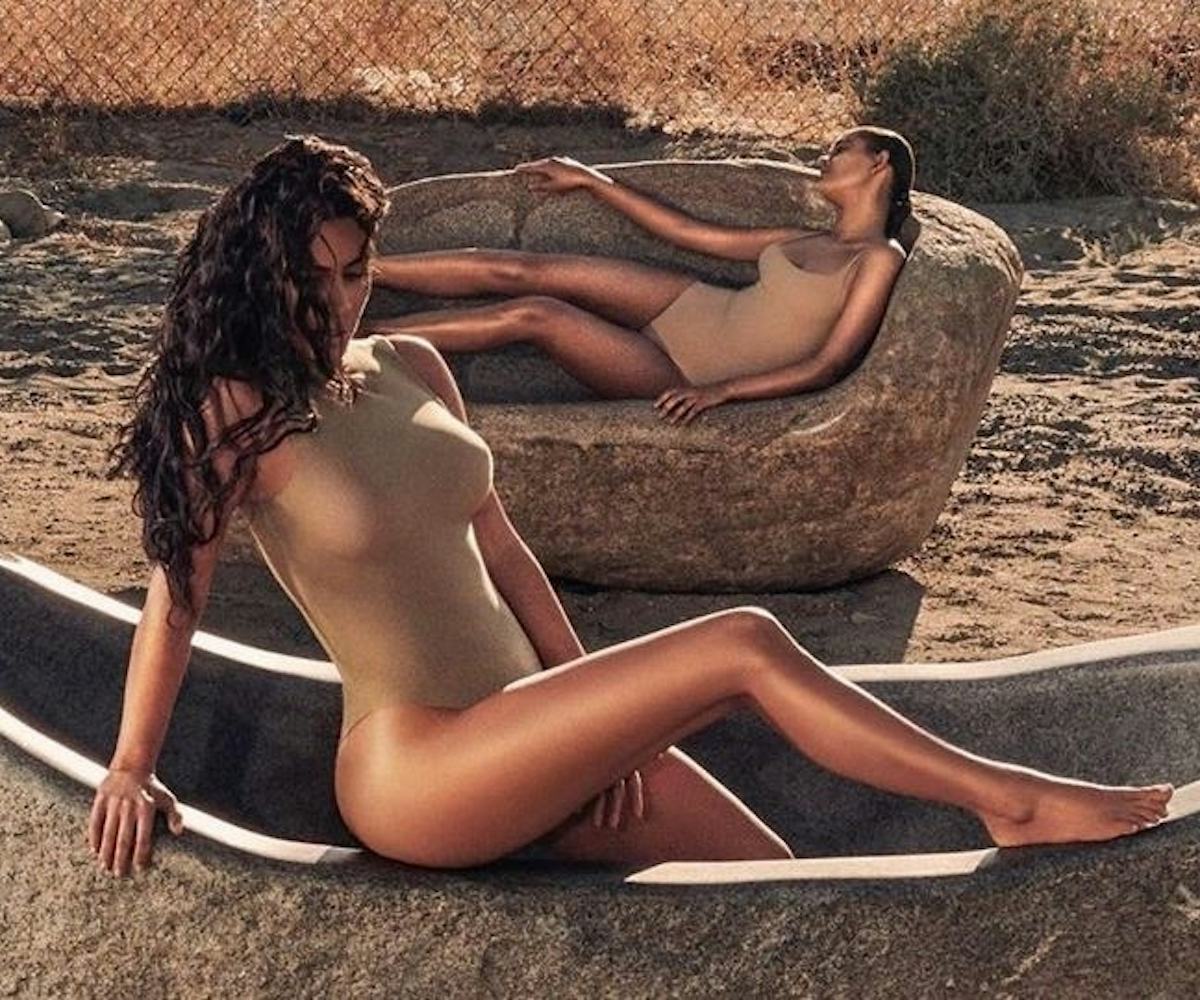 Photo via @kkwbeauty on Instagram
Kim Kardashian Is Releasing Foundation For Your *Entire* Body
I'm tired just thinking about it
Kim Kardashian West is about to drop KKW Beauty's Body Collection, and no, it's not skin or body care—it's basically makeup for your body. Kardashian shared imagery and a list of products that would be dropping late next week, including a foundation meant for more than just your face and neck? I have questions.
KKW Beauty's Skin Perfecting Foundation promises to "blur imperfections and provides a flawless finish for any look," which, like, is pretty much what most foundations promise to do, except it's meant for... your arms, collarbone, legs, I guess? In that case, I will admit, I am intrigued at the thought of blurring away a few bruises from my ghostly knees so maybe people don't know how much of a klutz I am. Though that also seems like a lot of effort for someone to commit to on a daily basis. The foundation is water- and transfer-resistant if that's something one considers when covering their body in makeup.
In another post, showing models (and Kim) lounging on architectural rocks in a desert, Kardashian listed the other products that will arrive alongside the foundation next week: body shimmer, loose shimmer powder for face and body, and a body brush.
"I've been working on these formulas for over a year now and I'm so happy with how creamy and blendable they all are," Kardashian wrote in the caption. "You can layer the formulas together or use them individually to achieve how much coverage and shimmer you want." Personally, I haven't really wanted my legs to shimmer since I binged on Limited Too and American Girl glitter lotions, but maybe that's, again, just me.
Single items range from $27 to $45, with sets maxing out at $200. The full collection will be available to shop on June 21 at 3pm EST on KKWBeauty.com.