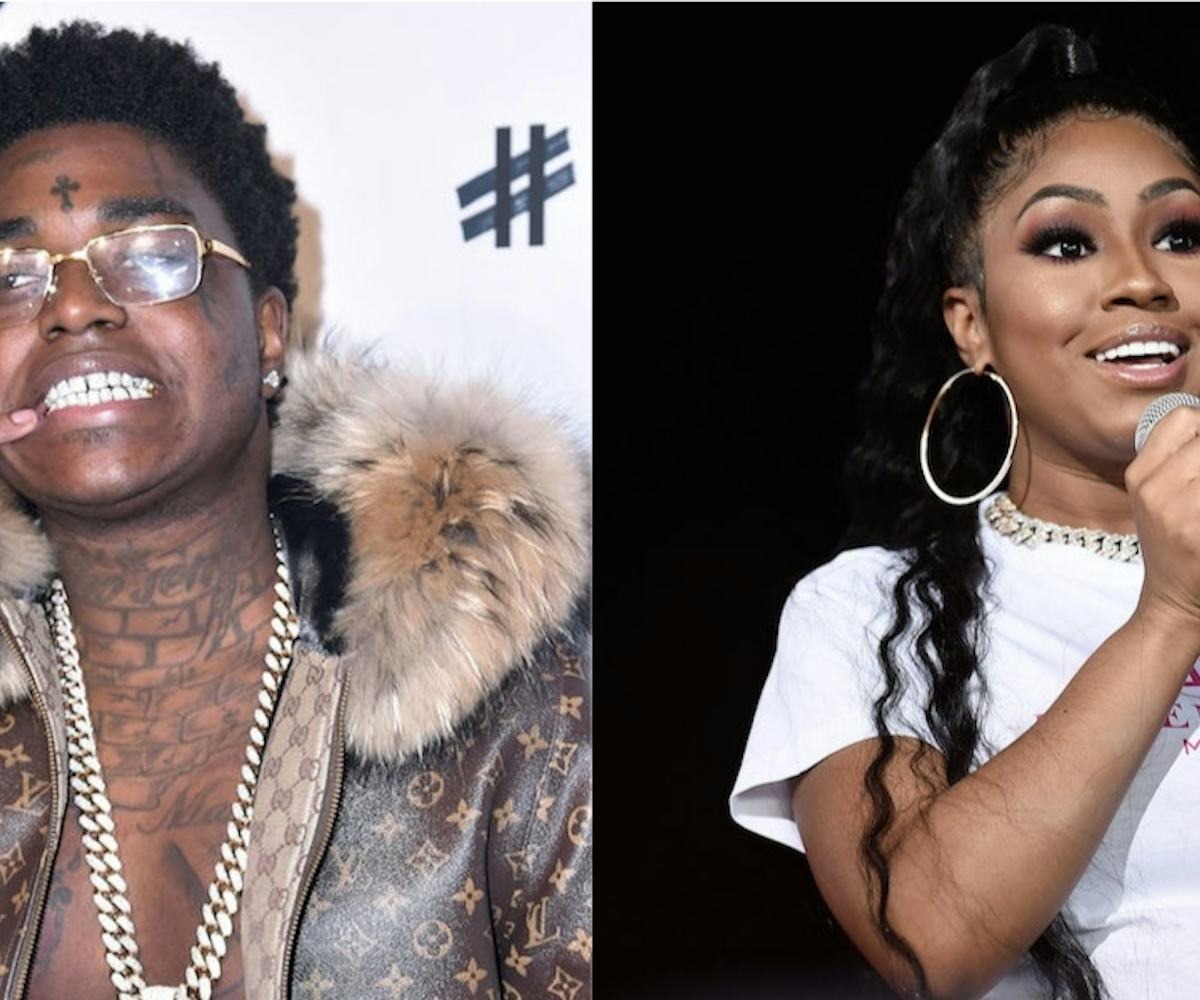 Photos by Stephen Lovekin/Shutterstock, Steven Ferdman/Shutterstock
Kodak Black Threatens Yung Miami In New Freestyle Released From Jail
Kodak Black has shared new freestyle from jail in which he threatens pregnant City Girls rapper Yung Miami. Black, real name Bill K. Kapri, is currently being held on federal firearms violations, after police connected him to a drive-by shooting via fingerprints and weapon, and could face up to 10 years behind bars.
In the freestyle, delivered over the phone from prison, per Complex, Kapri raps, "And I bought Yung Miami a ring, she wanted 808's baby/ When I see her I'mma hit that bitch in her stomach/ The way I keep this shit too real fuckin' up my money." Kapri collaborated with Miami on his video, "Christmas in Miami," in which he staged a proposal to her with a ring pop, in December of last year.
Back in June, Yung Miami announced her pregnancy to fans when she shared a clip from the forthcoming City Girls documentary. Rapper Southside (founder of 808 Mafia) confirmed he is the father only days later in a separate post.
Southside was obviously upset by the new freestyle, telling Kapri to "suck a dick" via his IG story. Kapri immediately responded on his own story, telling Southside to "put a beat to" his freestyle.
In addition to the above charge, this past May, Kapri was charged with first-degree criminal sexual conduct, for which he could face up to 30 years in prison. A court date has not been set.